May's Facebook Challenge: Celebrate Moms & April's Challenge Winners
Posted by CHRISTINE WOODEN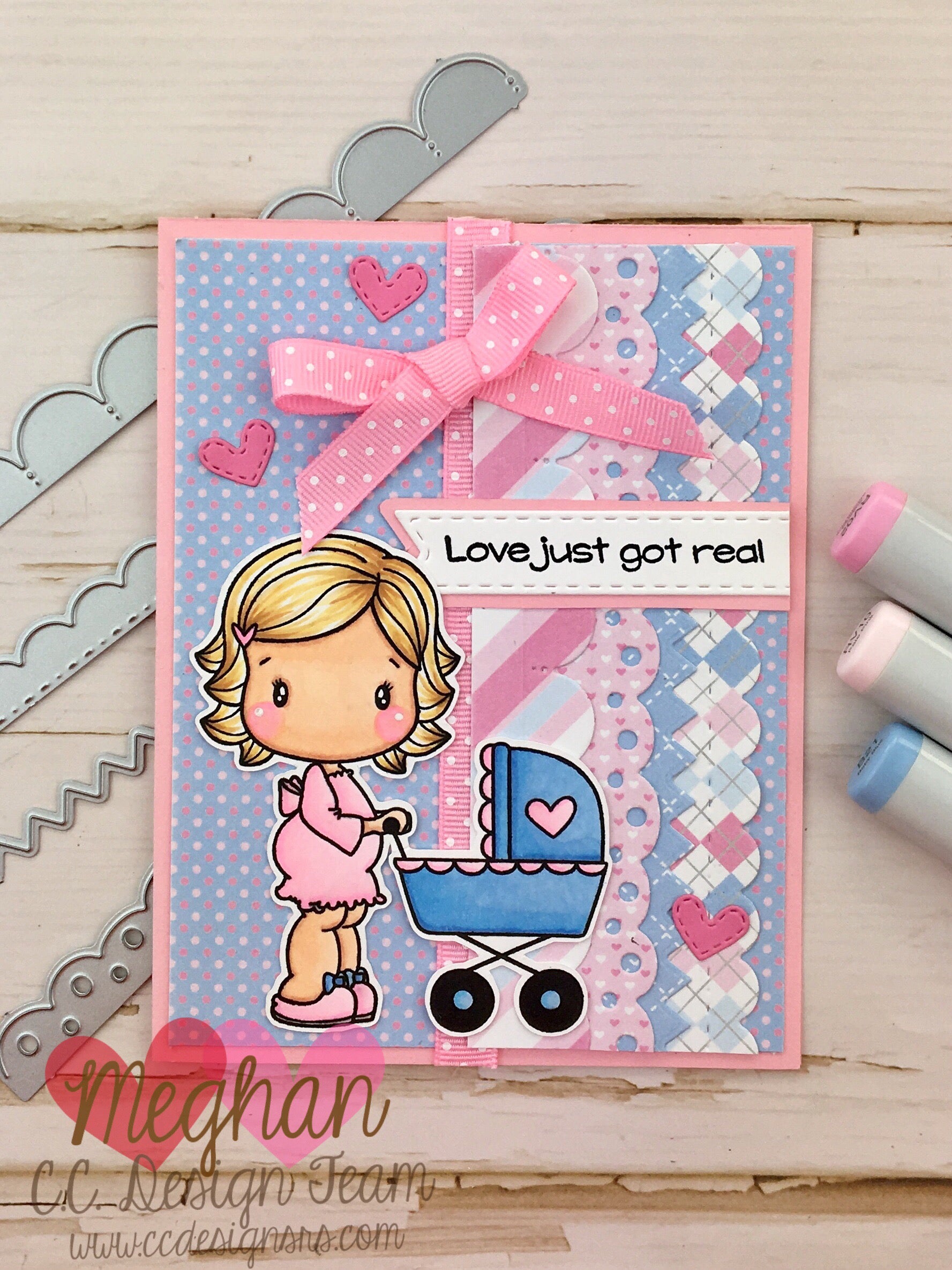 Hi Crafty Friends,
You can create a anything as long as your card, scrapbook page, mixed media, etc. as long as it features a fabulous mom, grandmom, dog mom, or mom sentiment.
Each month we will have a new theme for you to share your creations and give you the opportunity to win a $15 prize. Rules and Details below.
I have some inspiration to get you started but FIRST, let's announce the WINNERS of last Month's Challenge! Thank you everyone for your gorgeous creations! I'm SO glad that Mr. Random does the picks because I could not choose!
Grand Prize Winner of a $15 Gift Certificate using C.C Designs Images: #4 Sheila Fisher

2nd Winner of one Digital Stamp using any image: #1 Maaike Uijthoven

Design Team's Top Pick is Amy Young with this darling Fox Scene! Please display this badge proudly.
Here is my inspiration to get you started on this month's challenge, I am sharing this darling SNEAK PEEK of the NEW Momma Swissie Stamp and NEW Border Dies that will be in the store on May 7th & 8th! Mark your calendar!
Details and the Rules
This is a Themed Monthly Challenge with New Challenges starting on the 1st of each Month and ending on 28th of Each Month.
C.C Designs Products are encouraged but not required.
There will be two WINNERS:
The First Winner must have entered using a C.C Designs Product and will receive a $15 G.C
The Second Winner will have entered using any Image and will receive a prize of one digi image from the Store.
There will be ONE Design Team TOP PICK which will be announced at the start of the New Challenge post and will be able to display our DT Top Pick Badge.
-Your project should be a new Creation. No Back Posting allowed.
-Please follow the Challenge Theme. Any Entries not following the theme will be deleted.
-We are a Multi Craft Challenge. As long as you follow the theme you may enter with any craft project.
-You may use any image you like but this Image MUST be Hand Coloured and C.C Designs is encouraged.
-You may enter the Challenge 3 times but each must be with a new project. ENTER HERE
Supplies:
C.C Designs Momma Swissie Stamp Set
Ribbon
Reviews (1 comment)