C.C Designs August Facebook Challenge: Anything Goes Optional Twist: Birthday & July's Winner and Design Team Top Pick
Posted by DESIGN TEAM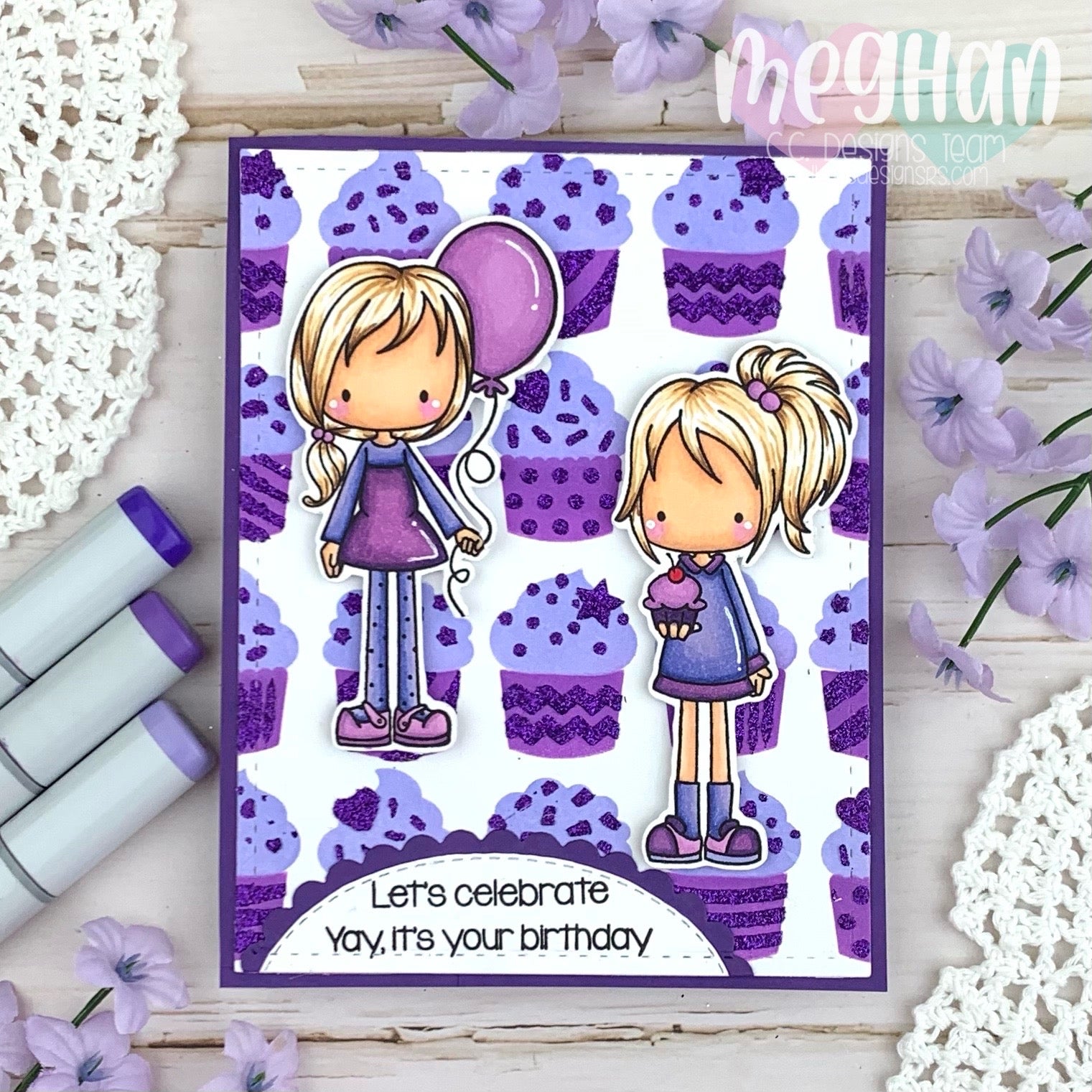 Hi Crafty Friends,
August's Theme is: Anything Goes Optional Twist: Birthday
Each month we will have a new theme for you to share your creations and give you the opportunity to win a $15 prize. Rules and Details are in the album in the Facebook Group.
I have some inspiration to get you started but FIRST, let's announce the WINNERS of last Month's Challenge! Thank you everyone for your gorgeous creations! I'm SO glad that Mr. Random does the picks because I could not choose! For the $15 PRIZE he chose #10 of 17 Allison Walker with the "S"cary Monster Card. Please email Christine Oliver-Wooden to claim your prize christine@ccdesignsrs.com

The Design Team Pick for was Bea F Britto Durrant with the gorgeous "S"ummer beach scene below. Please claim your badges below and display it proudly.
  Please display this badge proudly.
August Challenge Inspiration
August is Design Team Manager, Meghan and Owner Christine's Birthday Month so the Theme is Birthday. I am inspiring you with a purple birthday cupcake card using an older Swissie stamp set but here is the updated version, Cupcake Swissie & Birthday Swissies.
Make Crafty Friends Q & A:
Q: What is your birthday month?
A: Me? August
PLEASE USE MY LINKS to grab these awesome Goodies! Don't forget to subscribe, follow, and comment on my blog AND Instagram @MadeByMeghanK for your chance to win my August Prize