Cupcakes!
Posted by DESIGN TEAM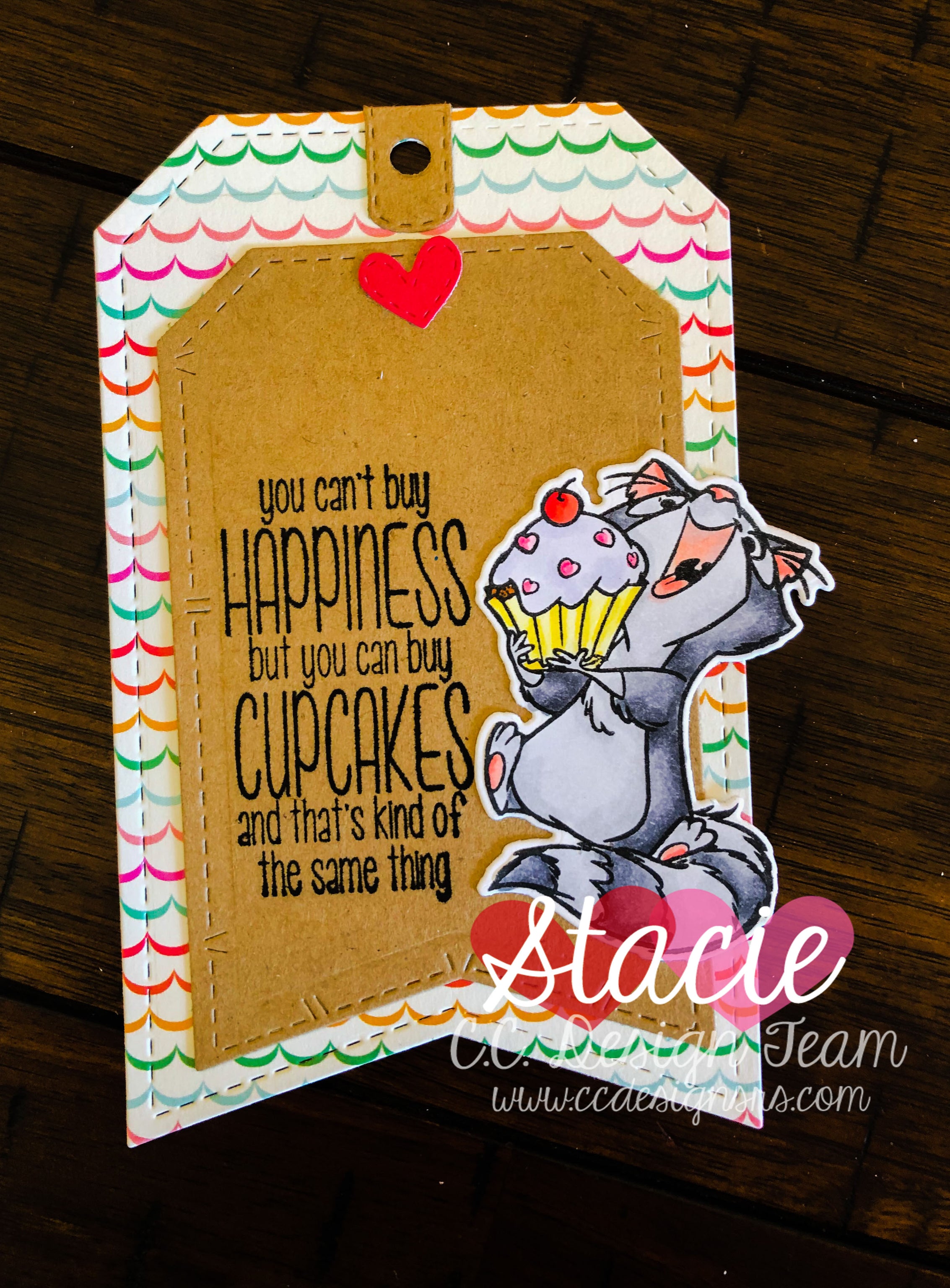 Hey guys! Stacie here sharing a tag I made using the new raccoon stamps! These little guys are just so adorable!
the sentiment is an oldie but goodie! It was just what I would imagine this little guy saying!
I used:
Thanks for stopping by! I hope everyone has a great Holiday!
Stacie