Gingerbread Lane Gold Embossed Cards
Posted by DESIGN TEAM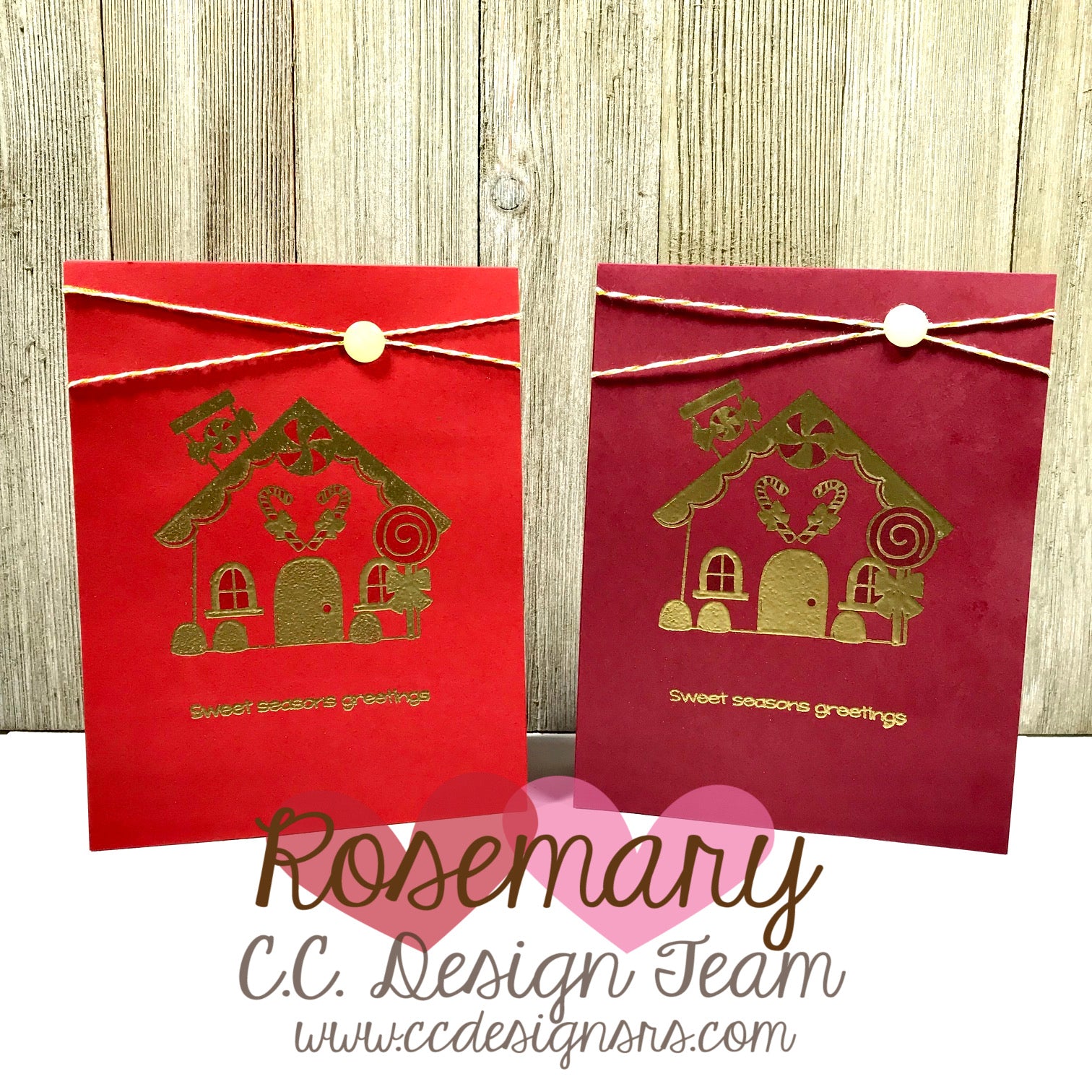 The October Release from C.C. Designs was full of so much Christmas goodness! I love the entire release!! Now that it's getting closer to my favorite holiday, I've been inspired to try some different techniques. I love to heat emboss, but since we moved a lot of my craft stuff is still in boxes. I did some more unpacking and finally came across all my embossing powders...WOO HOO! I think gold embossed images on red cardstock looks so elegant so I decided I'd try to do something using this cute house from the GINGERBREAD LANE Clear Stamp Set.
The C.C. Designs Embossing Ink Pad is AMAZING! It's really juicy and adheres to the stamp exceptionally well! I stamped my image and sprinkled Ranger Gold Embossing Powder on top. After heat embossing the stamped image, I used a Versamark Pen and colored in certain areas. I then sprinkled more embossing powder on top and heat set it again to get more gold areas. Next, I added the sentiment. My final step was to use the Versamark Pen to color in areas that I wanted to be a little bit of a darker red on the cardstock. 
I really loved how they turned out. Be sure to grab your favorite stamps and dies before they sell out. A new release will be coming out next week so stay tuned!