Handsome Lumber Bunnies
Posted by DESIGN TEAM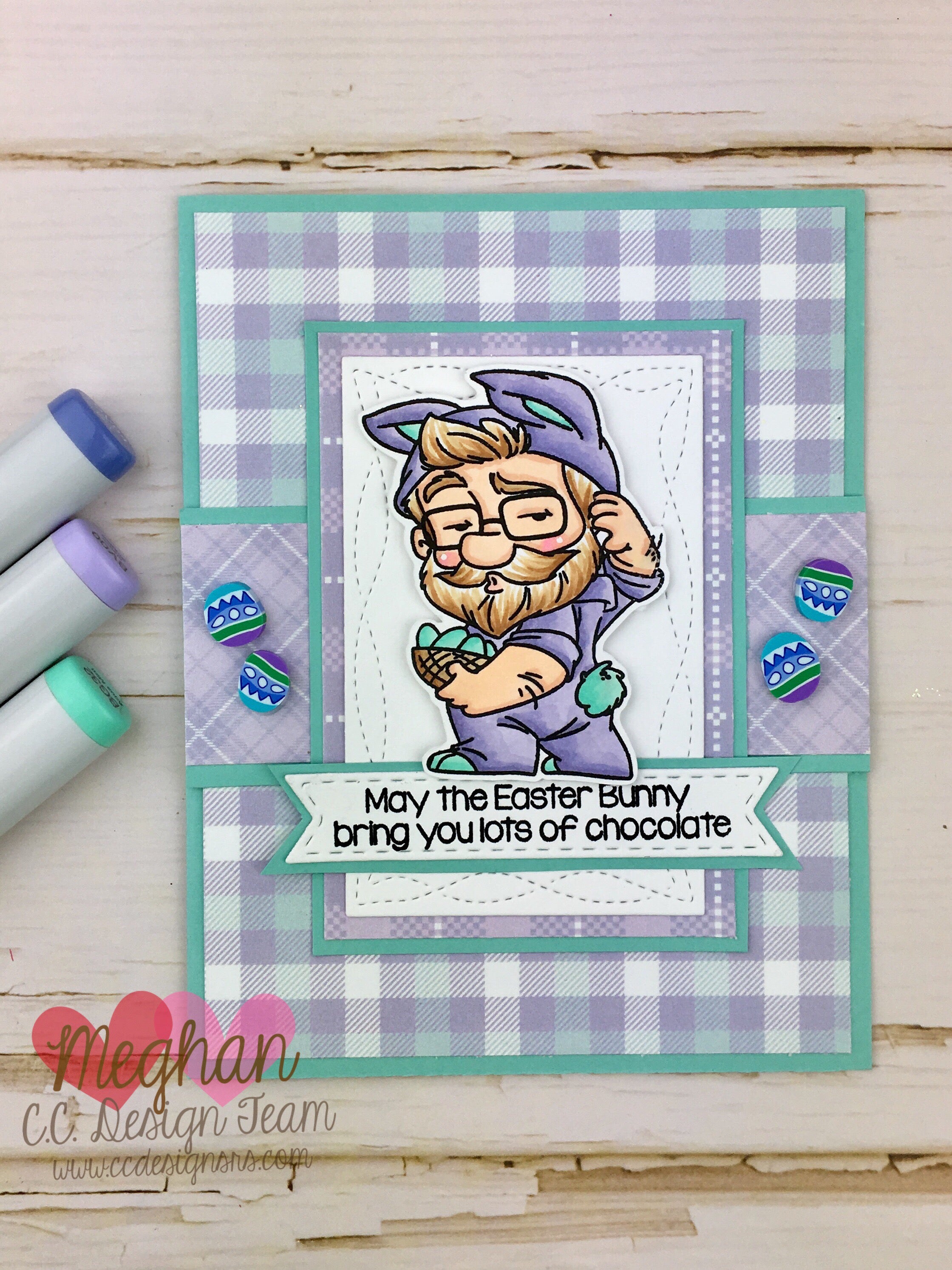 Hi Crafty Friends,
Do you ever notice that all Easter cards are girly? Flowers, pinks, cutesy bunnies, and chicks? What about the guys we want to make Easter cards for? C.C Designs has your solution with these HANDSOME Lumber Bunnies. I am in love with the Lumber Bunny Stamp Set and the fun sentiments for the guys! See my family's Easter pics below, we used to go to the John Hancock Building for Easter Brunch every year (see below).
Make Crafty Friends Q & A:
Q: Do you do an Easter Egg Hunt?
A: Me? No, I don't have kids but we used to do it when I was young and our eggs started with candy inside and as we got older turned to money!
Card #1: Bring the Chocolate
Supplies:
C.C Designs Lumber Bunny Stamp Set
C.C Designs Easter Paper Pad
Kat Scrappiness Easter Egg Sprinkles
Kat Scrappiness Wavy Wonky Rectangle Die
Card #2: One Handsome Bunny
Supplies:
C.C Designs Lumber Bunny Stamp Set
C.C Designs Easter Paper Pad
C.C Designs Enamel Dots
Kat Scrappiness Wavy Wonky Square Die
Orange Ribbon