Happy Valentine's Day!
Posted by DESIGN TEAM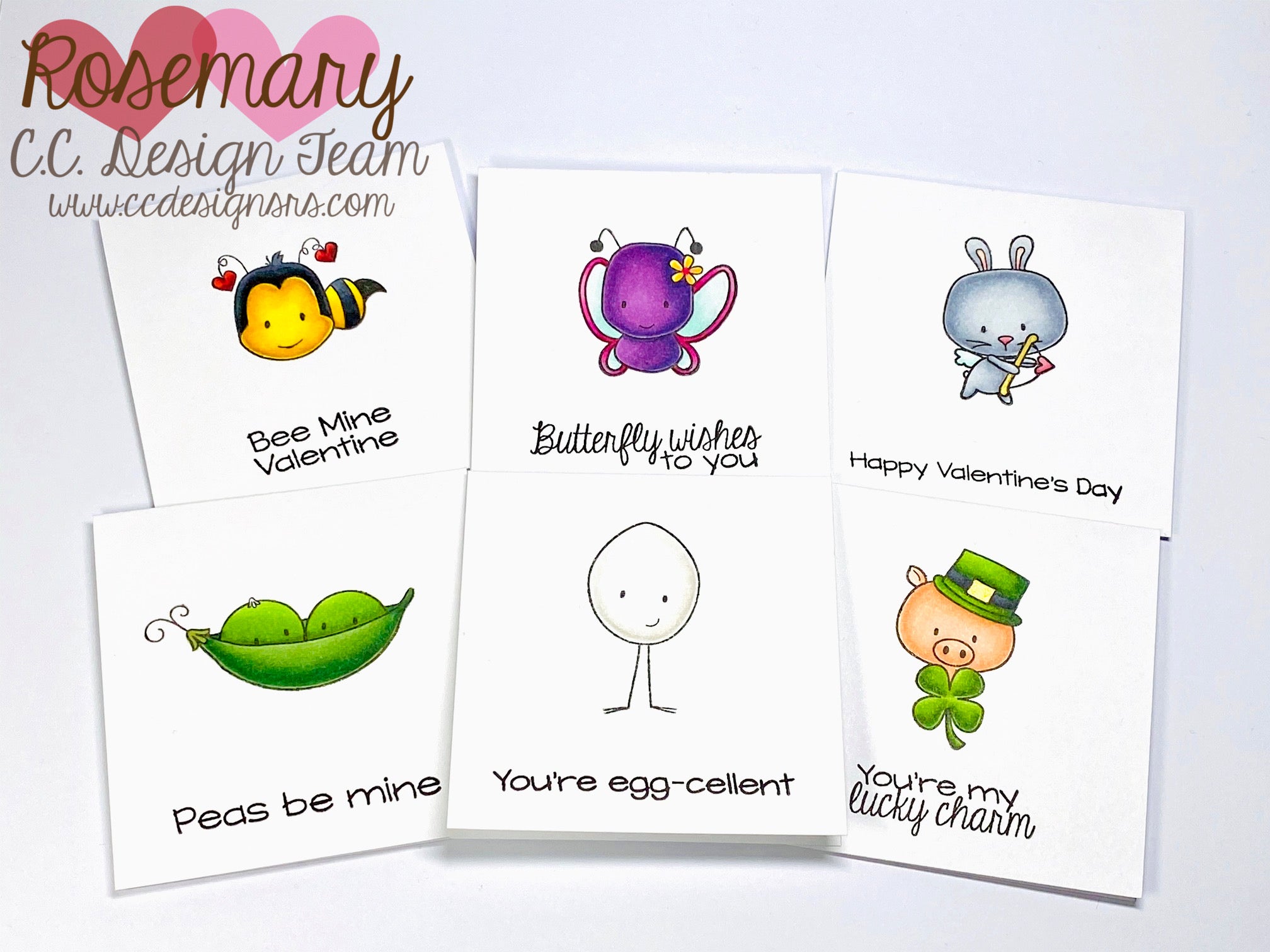 Happy Valentine's Day! I decided to celebrate today by creating several mini Valentines using the February and March Stamp Set from the FEBRUARY 2020 RELEASE. This one set has 6 adorable characters with coordinating sentiments so it was the perfect set to created these 3"x3" mini cards!
These came together really quickly and would be perfect for a kid's Valentine's Day party. You could even tape these around a lollipop or tape some candy on the inside. Here are some close-up pictures.
  Be sure to head over to the C.C. Designs Store and grab your favorites before they sell out! 
 Hugs,
Rosie
Reviews (1 comment)