Have a Webtastic Day
Posted by DESIGN TEAM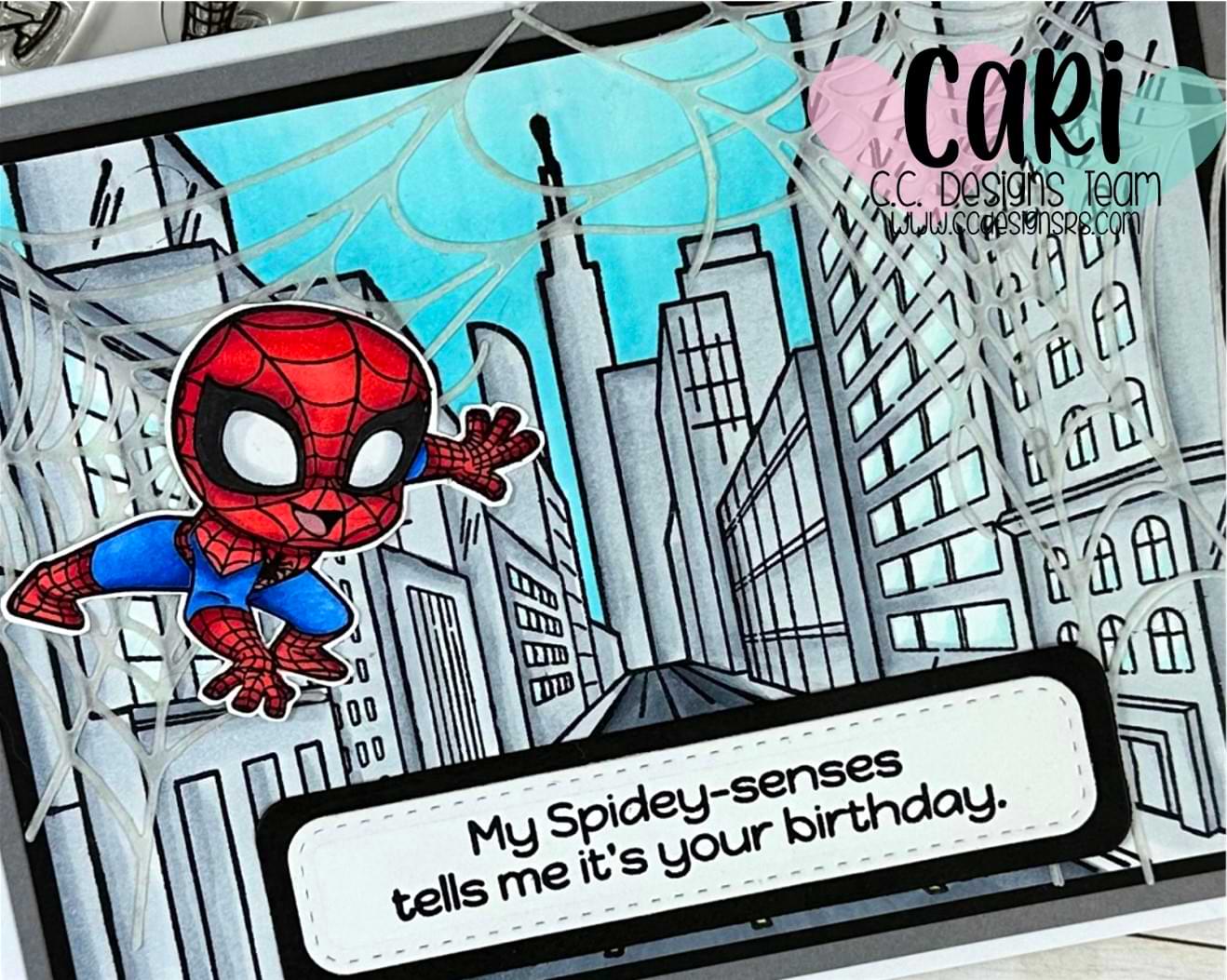 I can't get enough of this latest release!  If you haven't checked out all the superhero characters that C.C. Designs has recently released, you are surely missing out.  In there is a hero-favorite for everyone.  My card today features Peter Parker in his famous role of Spiderman.  
I set him in a simple city background scene and added his tell-tale spider webs die cut out of vellum for him to swing from building to building.  Including just the sentiment, I kept him the focal point of the card.
.  
Thank you for visiting our blog have a wonderful week!
Cheers, Cari
xoxoxo
SUPPLIES:
Stamps/Images:
Dies:
B24 B28 B39
R14 R28 R39
E04
C00 C1 C2 C3 C5 C6
100
Y19
B0000 B000 B00 B01