Heart You Valentine!
Posted by DESIGN TEAM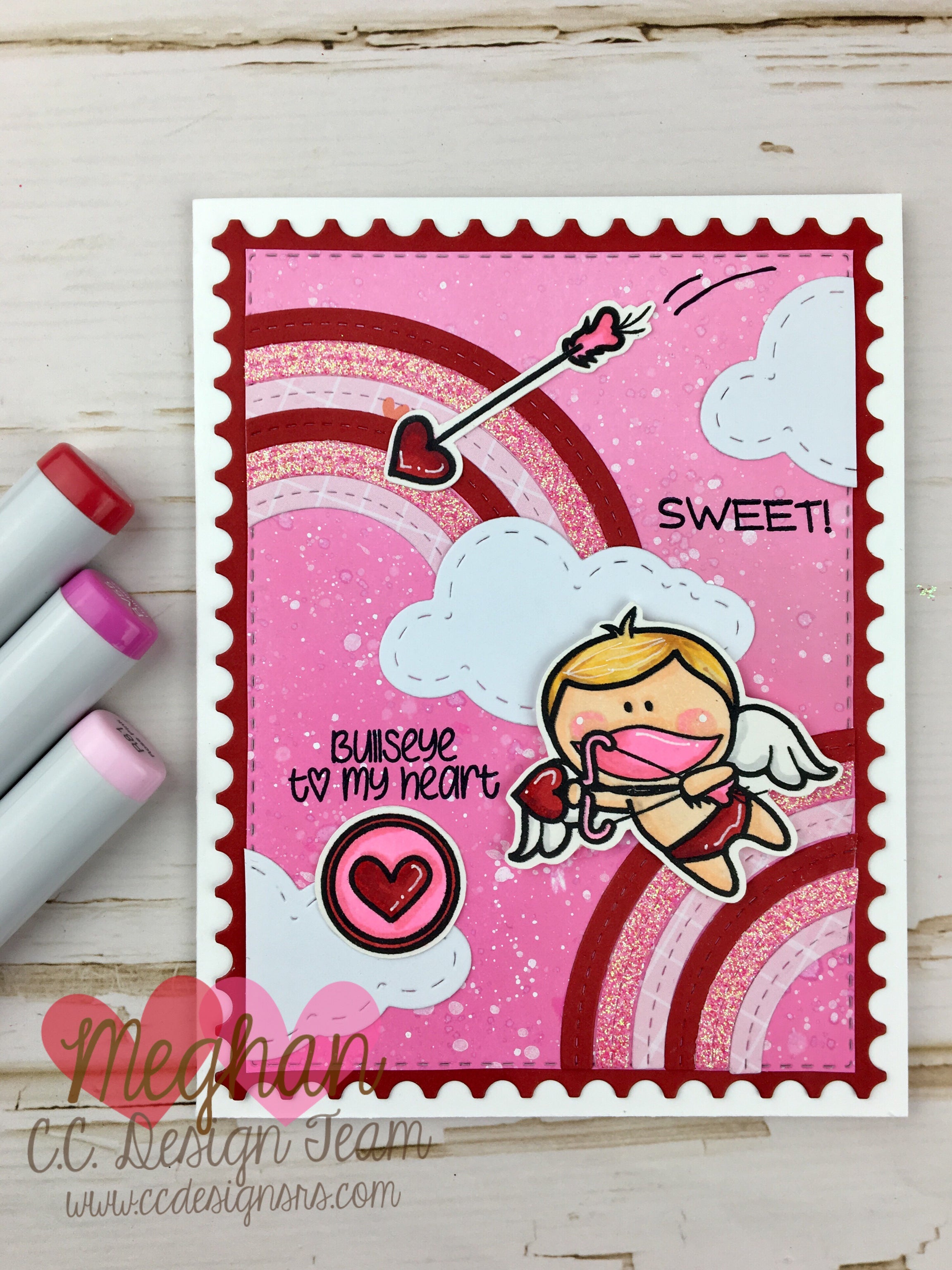 Hi Crafty Friends,
Have you made your special someone a Valentine yet? If not, GRAB this darling NEW Cupid from C.C Designs and show him/her that you LOVE them! This cupid stamp set is called Heart You! and has perfect sentiments for your loved ones. I'm showing you my Valentines below, my niece Annie and nephew, Thomas!
Make Crafty Friends Q & A:
Q: If you are married, was it love at first sight? Have you ever had "love at first sight"?
A: Me? Not married, and no, I have been in love but it wasn't at first sight.. he had to work for it!
Don't forget to join our
Facebook Challenge
for your chance to win $15 Gift Certificate! This month's theme is....
Newton's Nook Postage Stamp Die
Cat's Pajama's Stitched Cloud Dies
Lawn Fawn Rainbow Die