Hippo Birdie Two Ewe!
Posted by DESIGN TEAM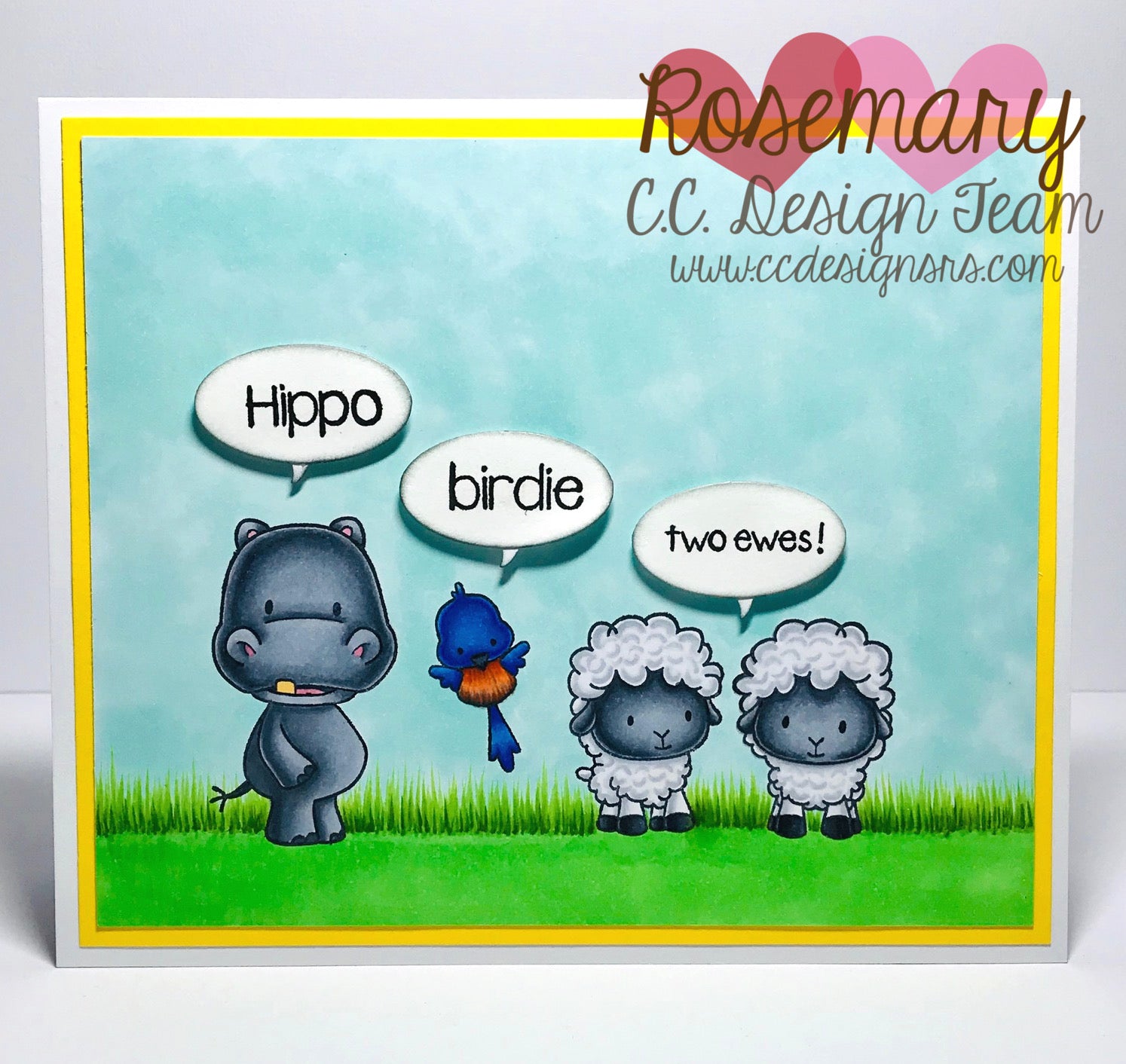 Happy Friday everyone! I hope you had an awesome week! I'm back today to share a birthday card featuring one of the new stamps from C.C. Designs called HIPPO BIRDIE TWO EWE! I absolutely LOVE this set and think the animals are so adorable! Head over to the C.C. Designs Store to pick up yours today. Be sure to use my code ROSEB46 at checkout for extra savings!
:)
I stamped the images on X-Press It Blending Card in a row and colored them with Copic Markers. Next, I added the sky and finally some grass at the bottom.

 Copics:
Hippo: C2, C3, C5, R83, YR21, and Black
Bluebird: B23, B24, B26, B27, B28, YR02, YR09, N6, T2
Sheep: C1, C2, C3, C5, C7, Colorless Blender
Sky: BG10
I stamped one of the sentiments several times, covering up the parts I didn't want to stamp with washi tape, so I could separate the words. I did add an "s" to the word "ewe" along with the exclamation mark.
To finish it off, I turned an older C.C. Designs balloon die into speech bubbles, and raised them on foam tape.
 Grab all your favorites in the C.C. Designs Store today using code: ROSEB46 at checkout. You're going to have so much fun coloring these amazing stamps!
Have an fabulous weekend friends!