Hipster Santa
Posted by DESIGN TEAM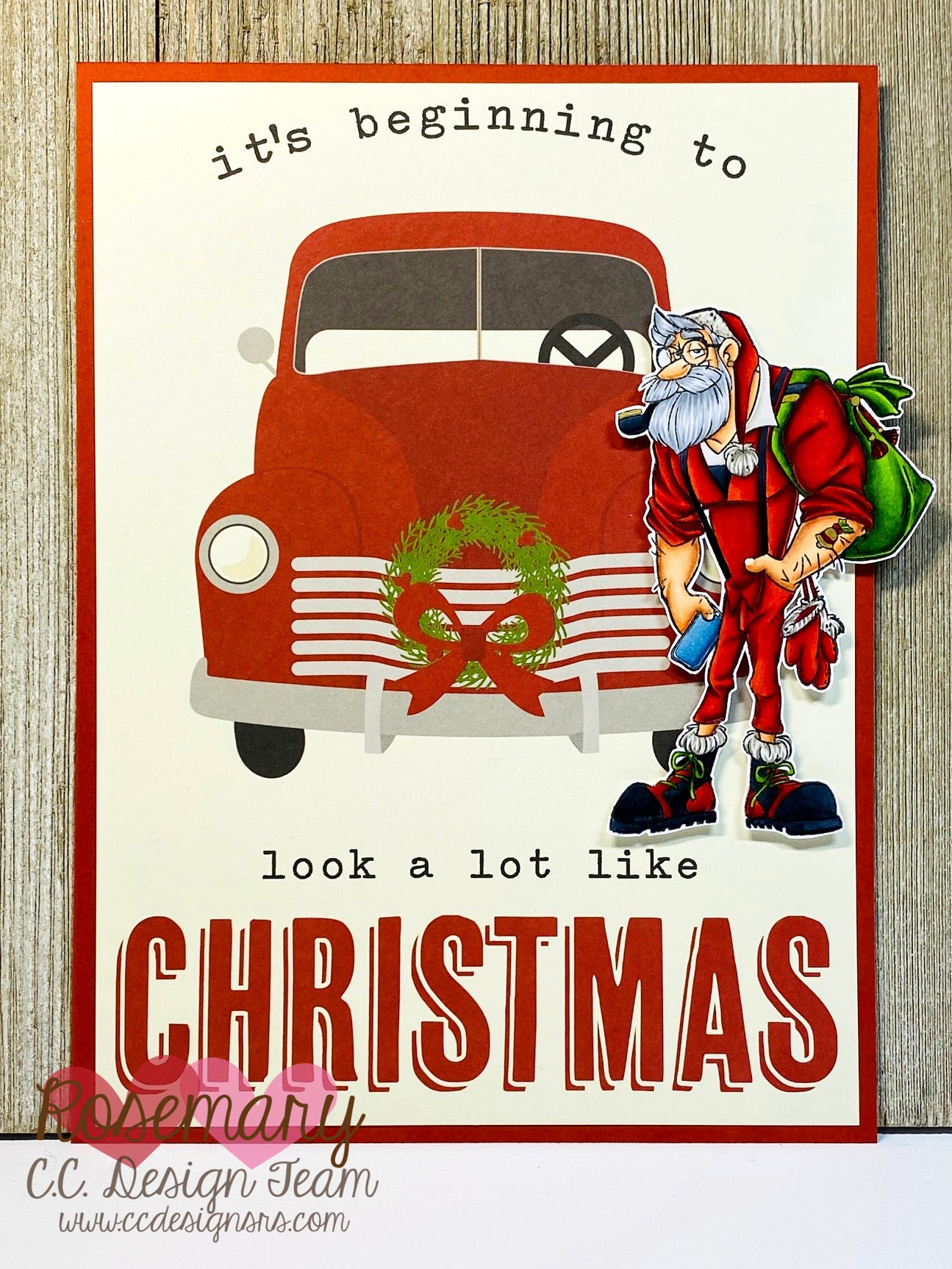 Happy Monday everyone! Today, I'm showcasing a stamp that was released back in October that I didn't get a chance to color up yet. Let me introduce you to HIPSTER SANTA.
Isn't he AWESOME?! I love this version of Santa.
Skin: E000, E00, E01, E11, E13
Red: R24, R27, R29, R56, R59
Green: YG23, YG25, YG67, G28
White fur/Shirt: W1, W3, W5
I knew when I saw him that he needed a red truck instead of a sled. I came across the perfect paper to pair with this fabulous Santa!

The truck paper is from Simple Stories Very Merry 6x8 Paper Pad. Isn't it awesome?!
Remember, we have a monthly challenge in our Facebook Group where one winner will receive a Gift Certificate to the C.C. Designs Store and the 2nd person will receive a FREE digi! Click HERE to upload your card!
Reviews (1 comment)