Iron Man sending Marvelous Birthday Wishes - C.C. Designs
Posted by DESIGN TEAM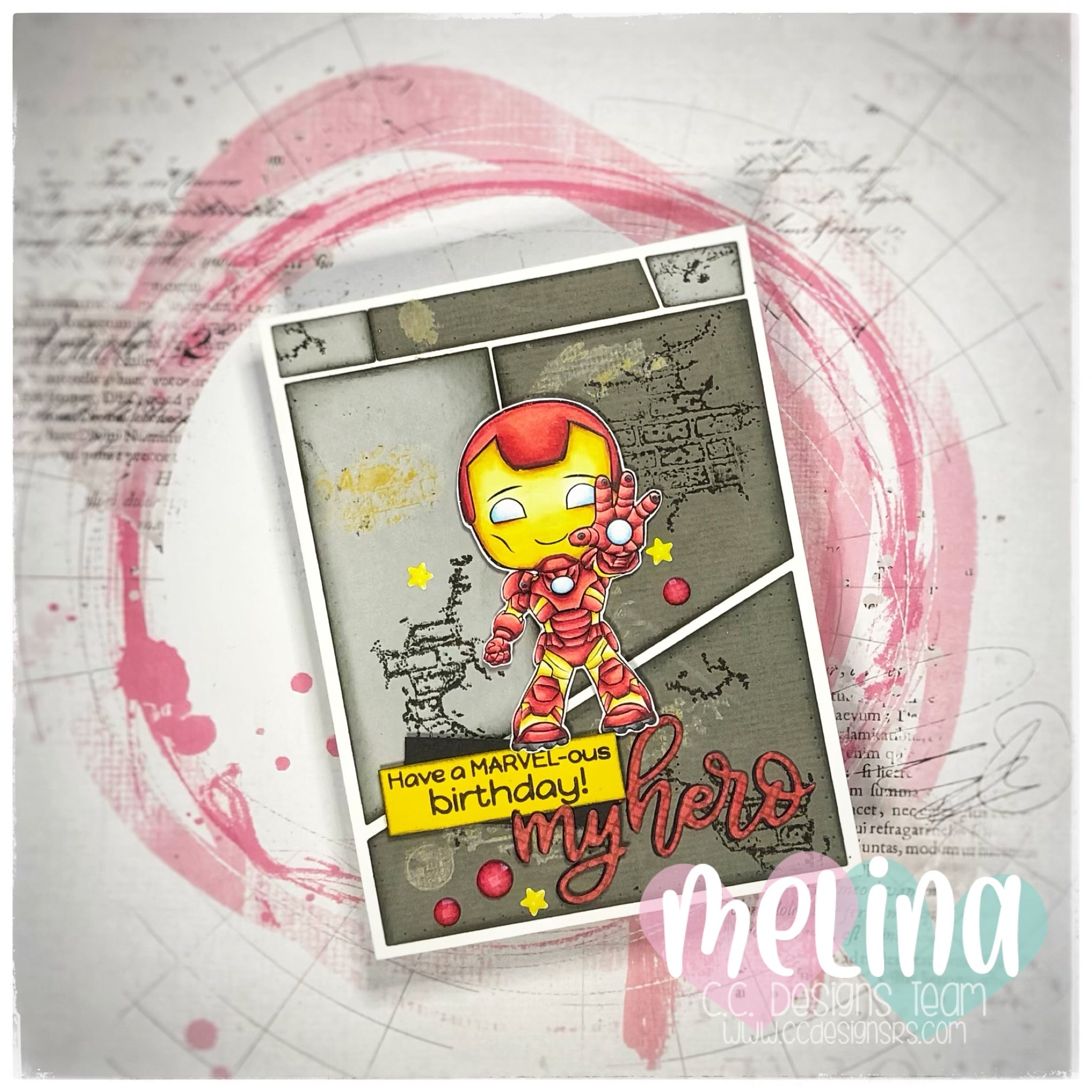 Hello dear crafty friends!
Here is Melina with a new card inspiration for our favorite brand - C.C. Designs! I am using for my today's card design the cute Iron Man from the stamp set Universe and for the background some older die set - Metal Rivet Die also from C.C. Designs. The sentiment is a perfect match and is included in the Marvelous stamp set.
Here a closer look at this cute marvelous hero in red and yellow, so markable colors for him:
 Thanks for stopping by and visiting our blog! Show us your creative ideas in our facebook group ❤️ and do not forget to take a part in our monthly challenge!
Be creative, see you soon and have a wonderful and creative week!
Crafty hugs,
Melina
Instagram: @handcrafts_by_meli
YouTube: HandcraftsByMeli