Let Me Give You a Hand
Posted by DESIGN TEAM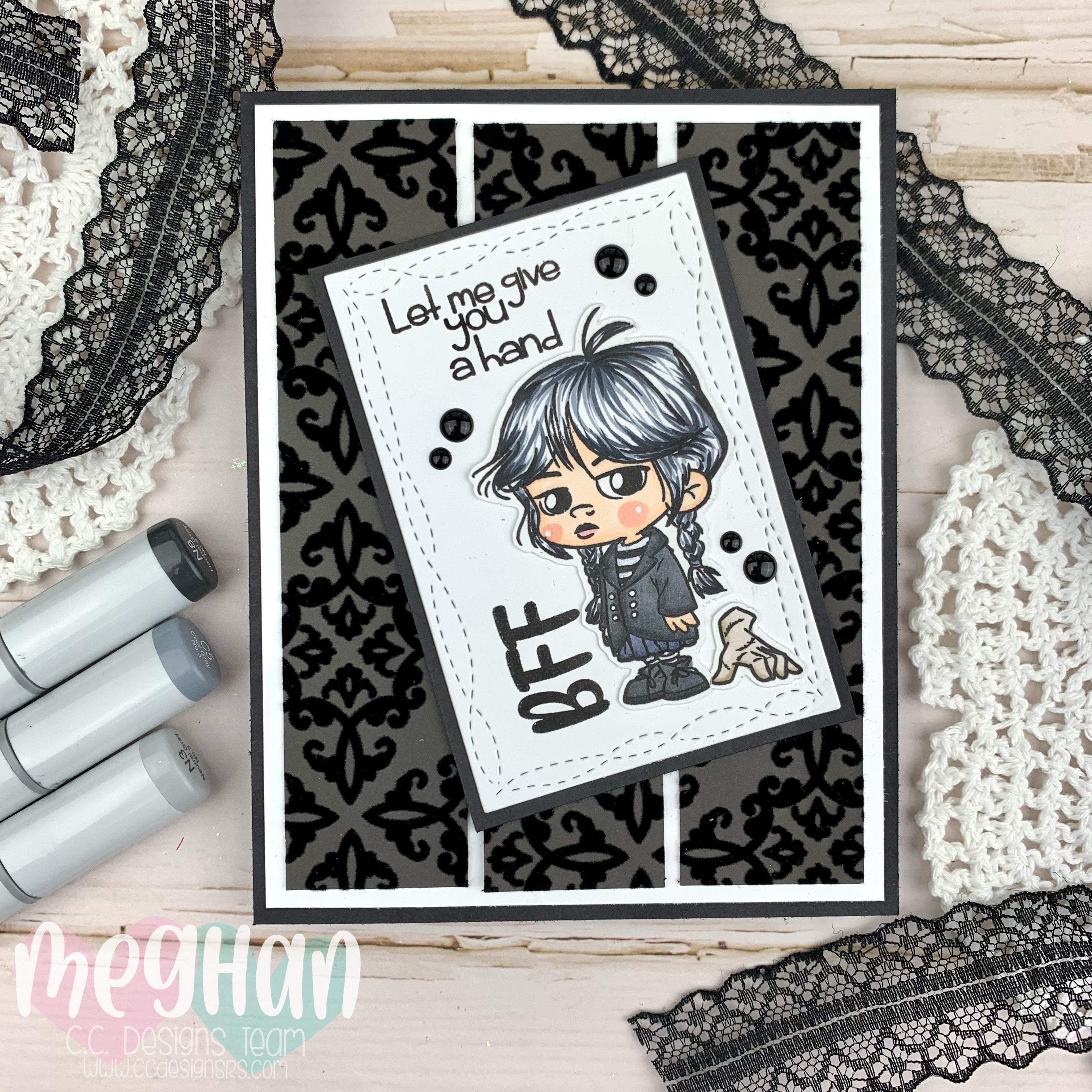 Hi Crafty Friends,
Do you love the show Wednesday on Netflix? If you do, you must go to the C.C Designs Store and shop all the Wednesday Stamps! This is "The BFF" stamp set. I love the sentiments on this one.
Make Crafty Friends Q & A:
Q: Which is your favorite character from Wednesday?
A: Me? I actually couldn't get into the show but I do think Jenna Ortega is a great actress
 Supplies:
Don't forget to subscribe, follow, and comment on my blog AND Instagram @MadeByMeghanK for your chance to win my April Prize and PLEASE use my links above to grab your C.C Designs Goodies!!!!