Magical Buttons
Posted by DESIGN TEAM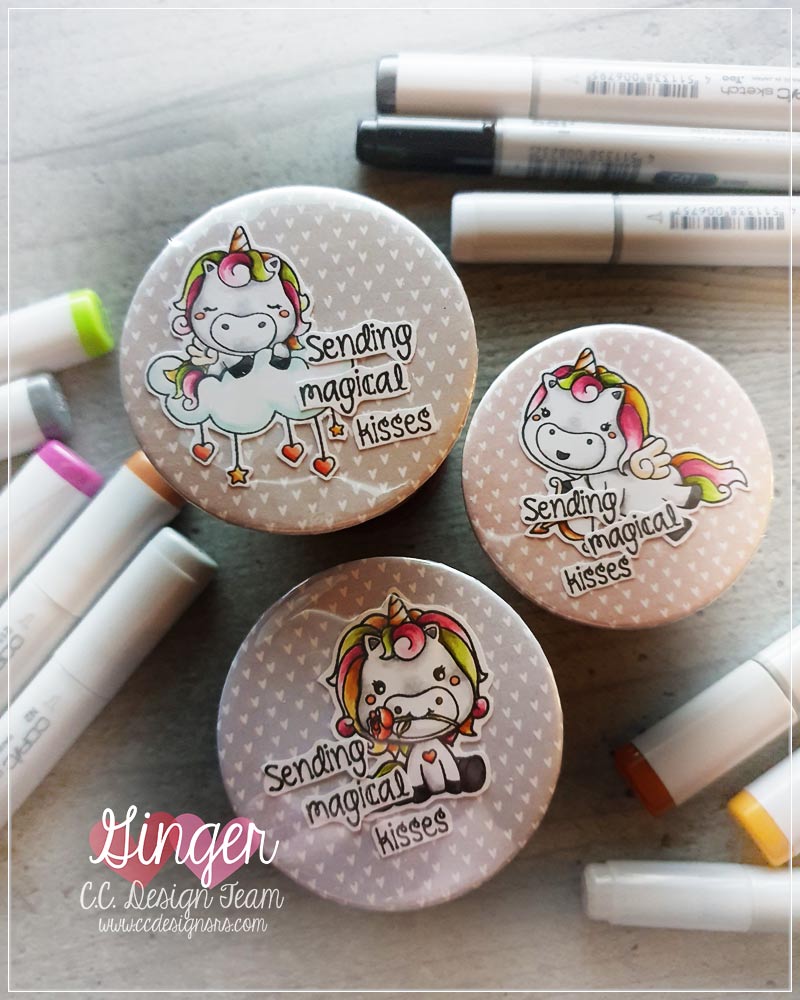 Hello dear ones,

I got a button machine for Christmas and made three buttons today with it and the cute unicorns.

First I coloured the stamp impressions and then cut them out. The buttons were then made according to the manufacturer's instructions. It's quite quick and looks very cute, doesn't it?
Let's see if I keep them or if I give them away. I'm sure there are many people who like unicorns. Are you one of them?
Here is a picture of the Copic colours I used. It was quite a challenge as the unicorns are so delicate.
Greetings Ginger