Nothing Beats Getting a Puppy for Christmas
Posted by DESIGN TEAM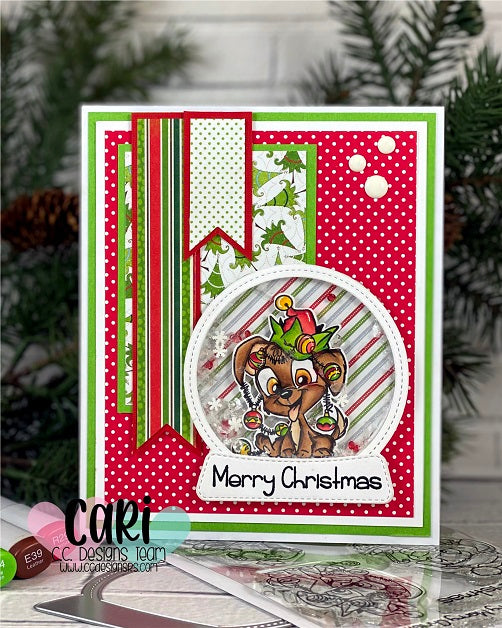 Christmas is coming and I've asked Santa for a puppy!  Ok, no not really, I already have four and my husband said I can't have any more.  So, I will have to settle for this uber-adorable puppy from the new Holiday Animals stamp set.
I placed him inside a shaker snow globe (like that'll keep a puppy in) and layered various patterned paper flags for the background.  Puppies love paper, patterned or plain!
I hope you are getting your stash of Christmas cards done!  Thank you for visiting our blog.  I hope you have a pup-errific day!
Cheers, Cari
xoxoxo
SUPPLIES:
Stamps/Images:
Copics:
E01 E02 E04 E31 E33 E39 E59
R14 R24 R29
G14 
YG03 YG25
Y26