Nurse Sue
Posted by DESIGN TEAM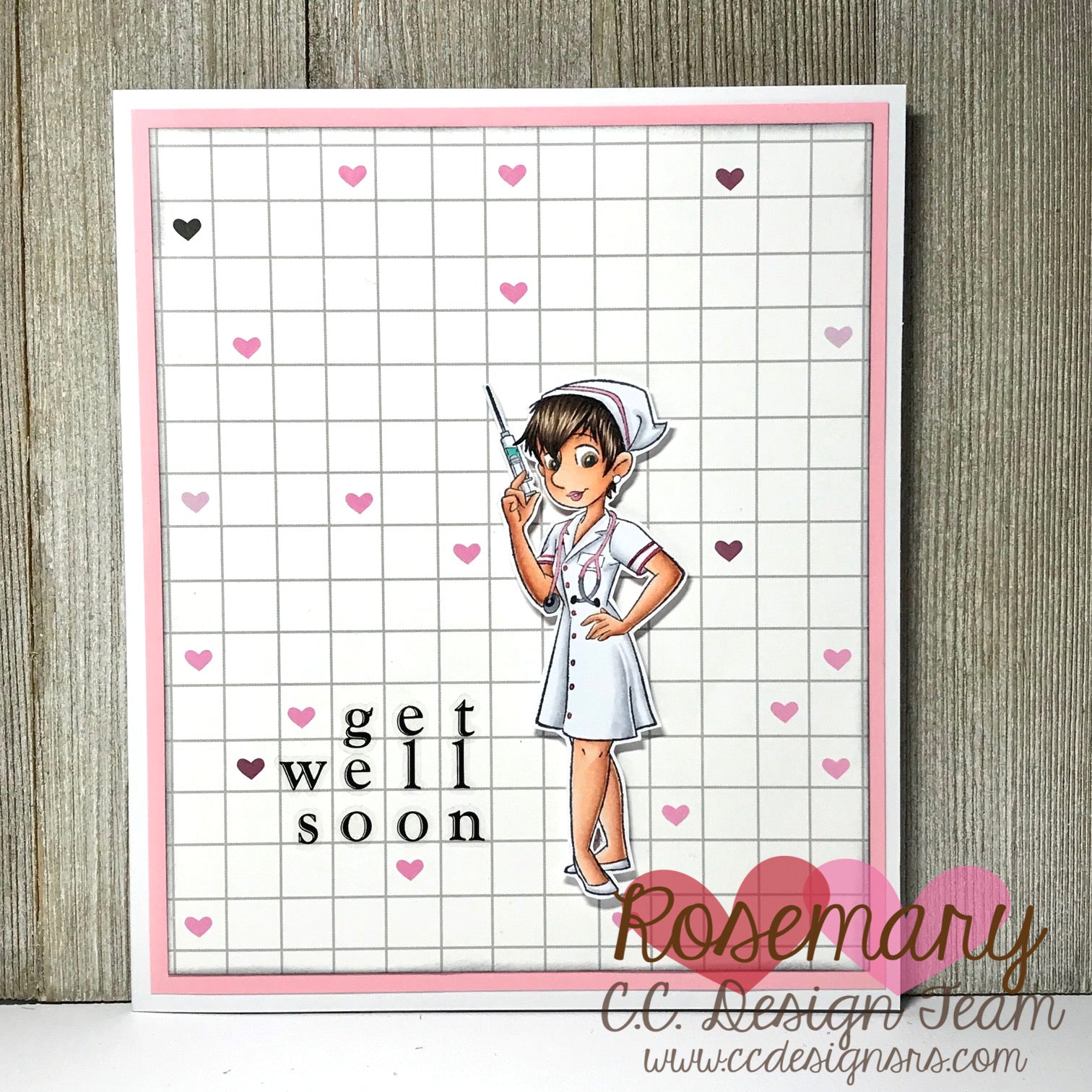 Happy Friday everyone! I hope you had an awesome week! It's Rosie here today sharing a Get Well card using NURSE SUE from C.C. Designs. I realized after going through my card stash that I don't have any Get Well cards......shocking right?! This stamp is definitely a good one to have as part of your stamp collection! I will definitely be using it for various occasions. Head over to the C.C. Designs Store to pick up yours today. Be sure to use my code ROSEB46 at checkout for extra savings!
:)
 Copics:
Skin: E000, E00, E01, E02, E11, E15
Hair: E42, E47, E49
Pink: R81, R83, R85
White: C1, C2, C3, Colorless Blender
The heart paper is from an older C.C. Designs paper pad. I used sticker letters for the "get will soon" sentiment. For added dimension, I raised Nurse Sue on foam tape. 
 Grab all your favorites in the C.C. Designs Store today using code: ROSEB46 at checkout. You're going to have so much fun coloring these amazing stamps!
Have an fabulous weekend friends!
Reviews (1 comment)