September Preview Day 1: NEW Girls and Coordinating Die Sets
Posted by CHRISTINE WOODEN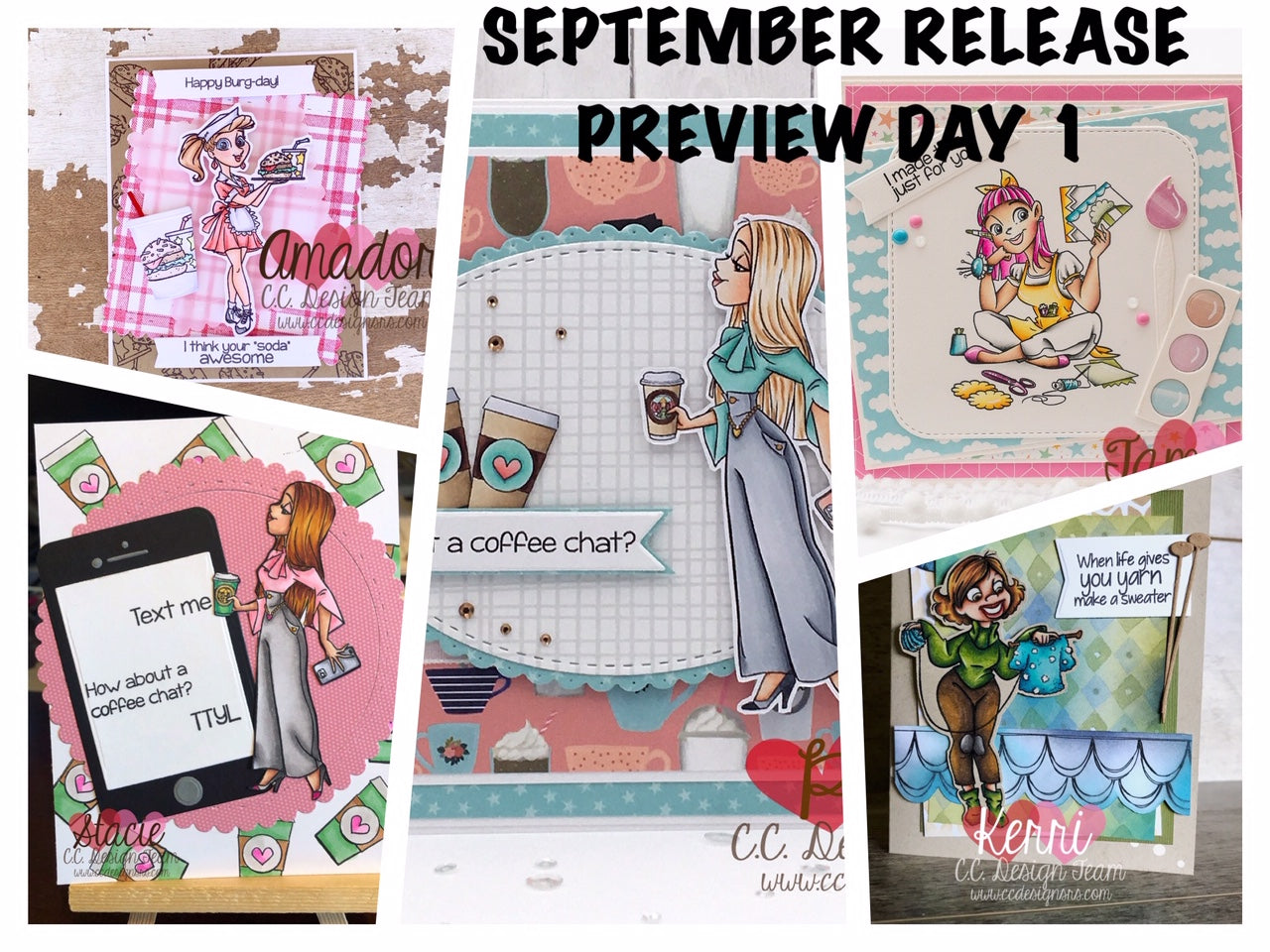 Happy Tuesday everyone! Today we start Day 1 of Previews for the September Release. This month we have 6 new female stamp sets, 1 new fall set perfect for Halloween and Thanksgiving cards, along with 4 new die sets. We also recently released a Halloween kit and if you pop back in tomorrow you will get to see some cards featuring products from that kit. The entire release will be available for purchase this Thursday at 12pm CST!

For Preview Day 1 we are showcasing several sets featuring WOMEN, along with some dies that coordinate beautifully! We have Business Bella, Car Hop Clara, Crafty Chrissy, Fashionistas, Knitting Nancy, and Rosie Riveter. The coordinating dies are Cellphone & Coffee Die, Burger & Soda Die, Craft Supplies Die, and Yarn Supplies Die.
We are doing BLOG HOPS for each PREVIEW DAY! Comment on each members post linked below and come back to the C.C. Designs post letting us know you completed the hop. You'll be entered into the daily drawing for a Gift Certificate to the C.C. Designs Store. On Thursday, one winner from each day of comments will be selected to win!
BLOG HOP LIST!
AMADOR
JESSIE
KERRI
PAM
STACIE
TAMARA
C.C. DESIGNS
Thank you for joining us for our first day of September previews. Winners will be announced on the blog Thursday at 12pm CST.
Reviews (7 comments)