Sweet Swissies Birthday Cards
Posted by DESIGN TEAM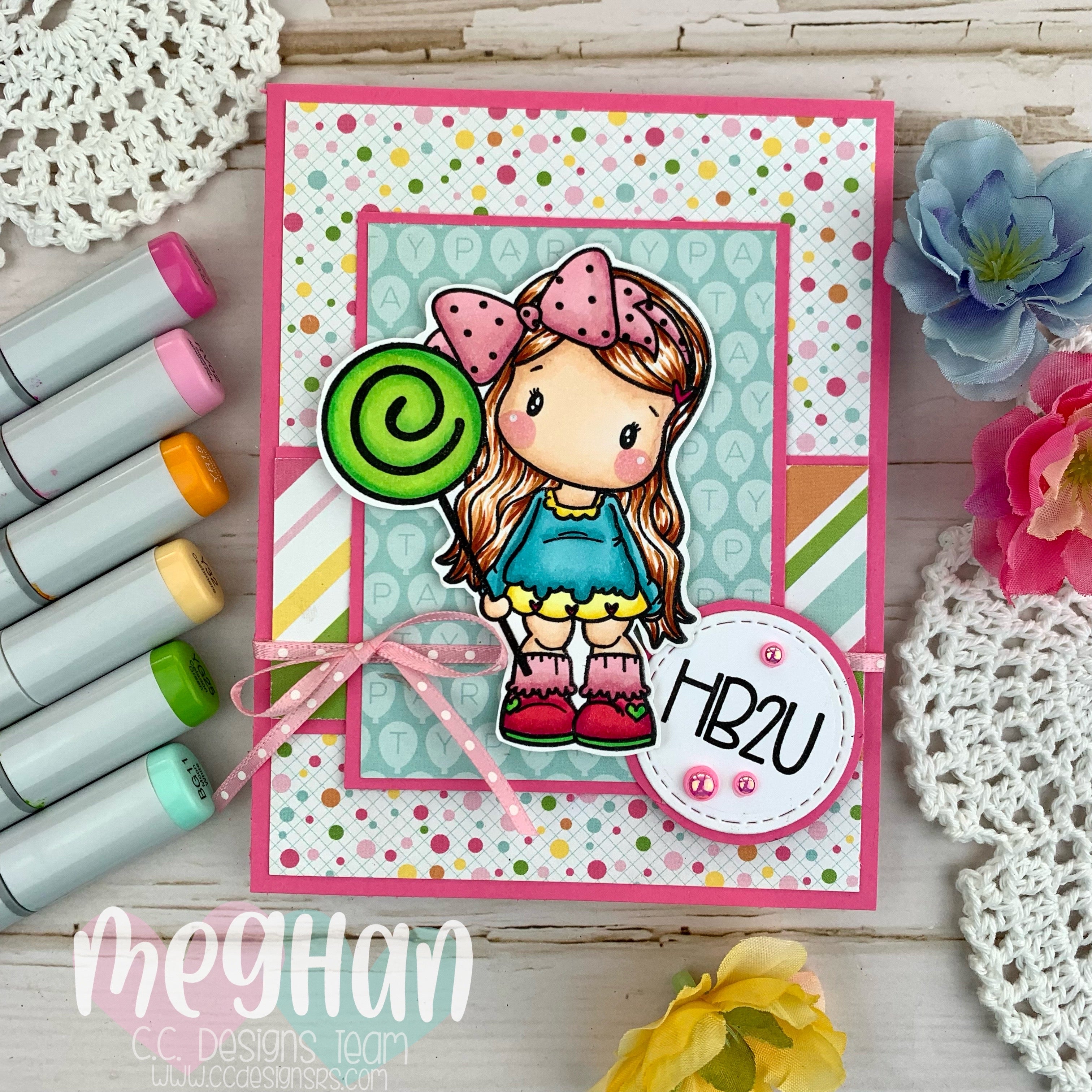 Hi Crafty Friends,
I have two SWEET Lollipop Birthday Cards for you today featuring C.C Designs Sweet Swissies Stamp Set. It's C.C Designs Birthday Month so be sure to get us a present by shopping in the store HERE.
Make Crafty Friends Q & A:
Q: What is your favorite brand of lollipop?
A: Me? I'm simple, I like the Dum-Dums
Card #1: Green Lollipop HB2U Swissie
Card #2: Triple Lollipop HB2U Swissie
Don't forget to subscribe, follow, and comment on my blog AND Instagram @MadeByMeghanK for your chance to win my April Prize and PLEASE use my links above to grab your C.C Designs Goodies!!!!