Tiny Canadians Shaker Card
Posted by DESIGN TEAM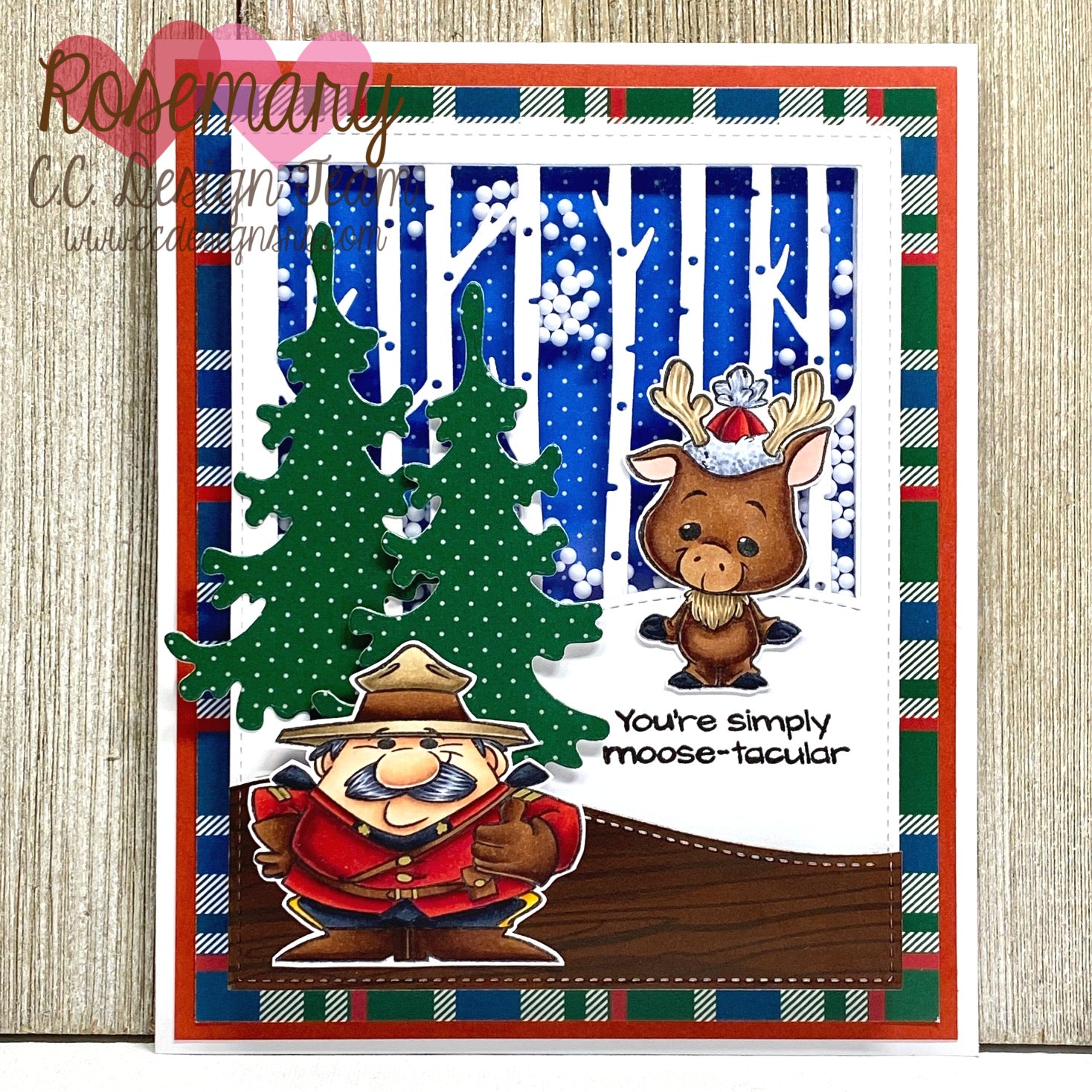 Happy Saturday everyone! It's Rosie here today sharing a card showcasing the stamps from the C.C. Designs Tiny Canadians Clear Stamp Set. I love the various characters in this set! They are great for creating a cute outdoorsy scene. I decided to create a shaker card featuring the Canadian Mountie and the cute moose.
Copics:
Skin: E000, E00, E01, E02, E11, E04
Hair: C1, C3, C5
Hat: E41, E42, E43
Red: R24, R27, R29, R57, R59
Black: C6, C8, C10
Yellow: Y15, YR23, YR24
Brown Hat Band/Gloves/Boots/Belt: E23, E25, E27, E29
Gold Sharpie Paint Pen


 Copics:
Moose Body: E23, E25, E27, E29
Antlers/Fur: E41, E42, E43, E44
White: C0, C2, C3, C5
Red: R24, R 27, R29, R59
Black: C6, C8, C10
 The paper is also from C.C. Designs and is called In The Forest Paper Pad. I glued two different background dies together to create the front panel of the shaker. I also have elements on foam tape.
Be sure to head over to the C.C. Designs Store and grab your favorites. We have the new February Release coming on Tuesday, February 4th!!
 Hugs,
Rosie