To The Shops Swissie
Posted by DESIGN TEAM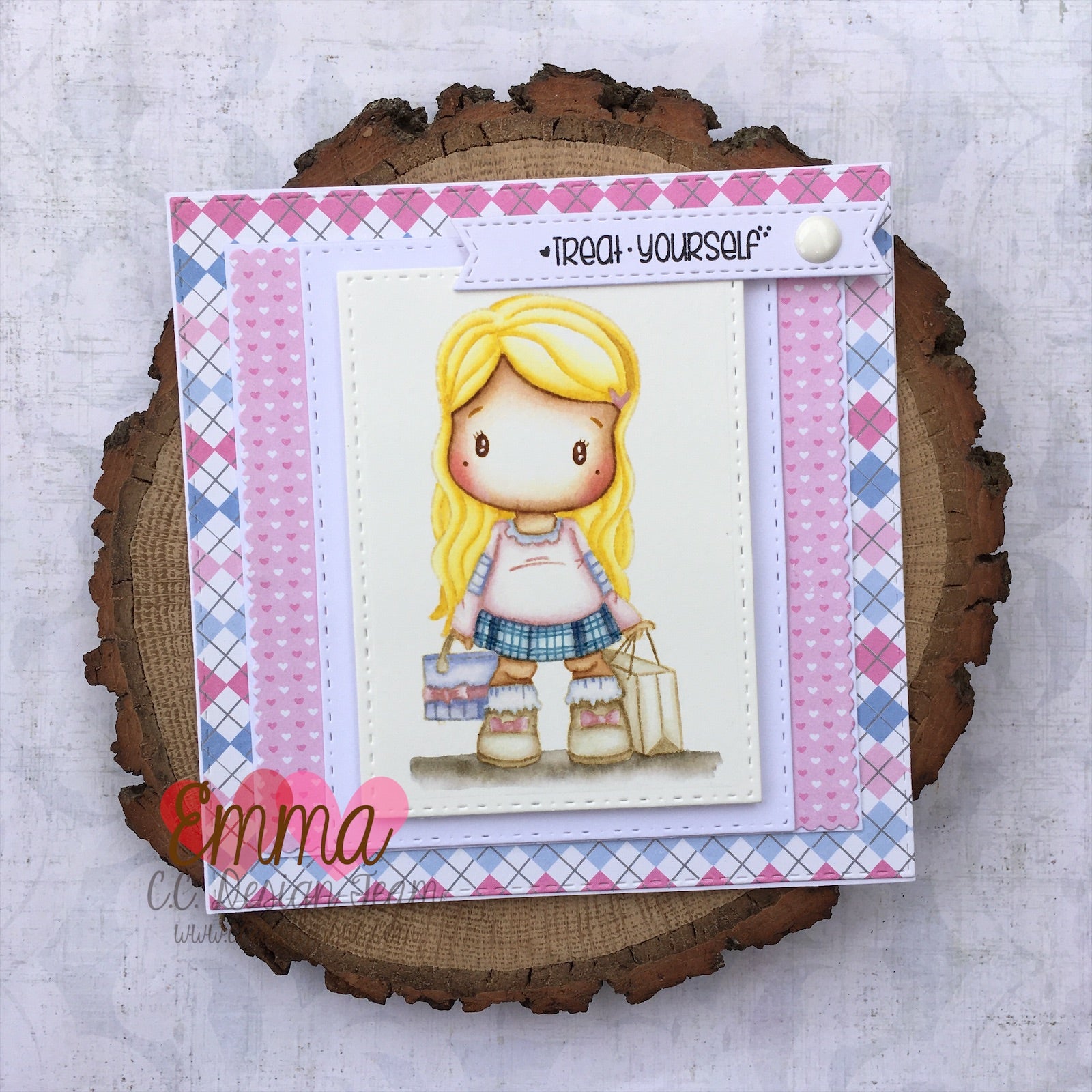 As always there has been another amazing release and for this month so
many cute Swissies to choose from. 
💗
I have decided to use the To The Shops Swissie for today's inspiration and I absolutely love her. 


Although I love to keep my cards clean and simple, if I can use beautiful pattern papers with my images I will jump at the chance. In this case I have used the I Heart Snow 6x6 paper pad.
💗
She has been coloured in with Distress inks and I will be adding a tutorial to the blog next week on that so
keep a look out if you're interested. 
💗
I hope you're enjoying the June release as much as we are and are having lots of crafty fun with yours!
hugs, Emma xoxo