Unicorn & Rainbow
Posted by DESIGN TEAM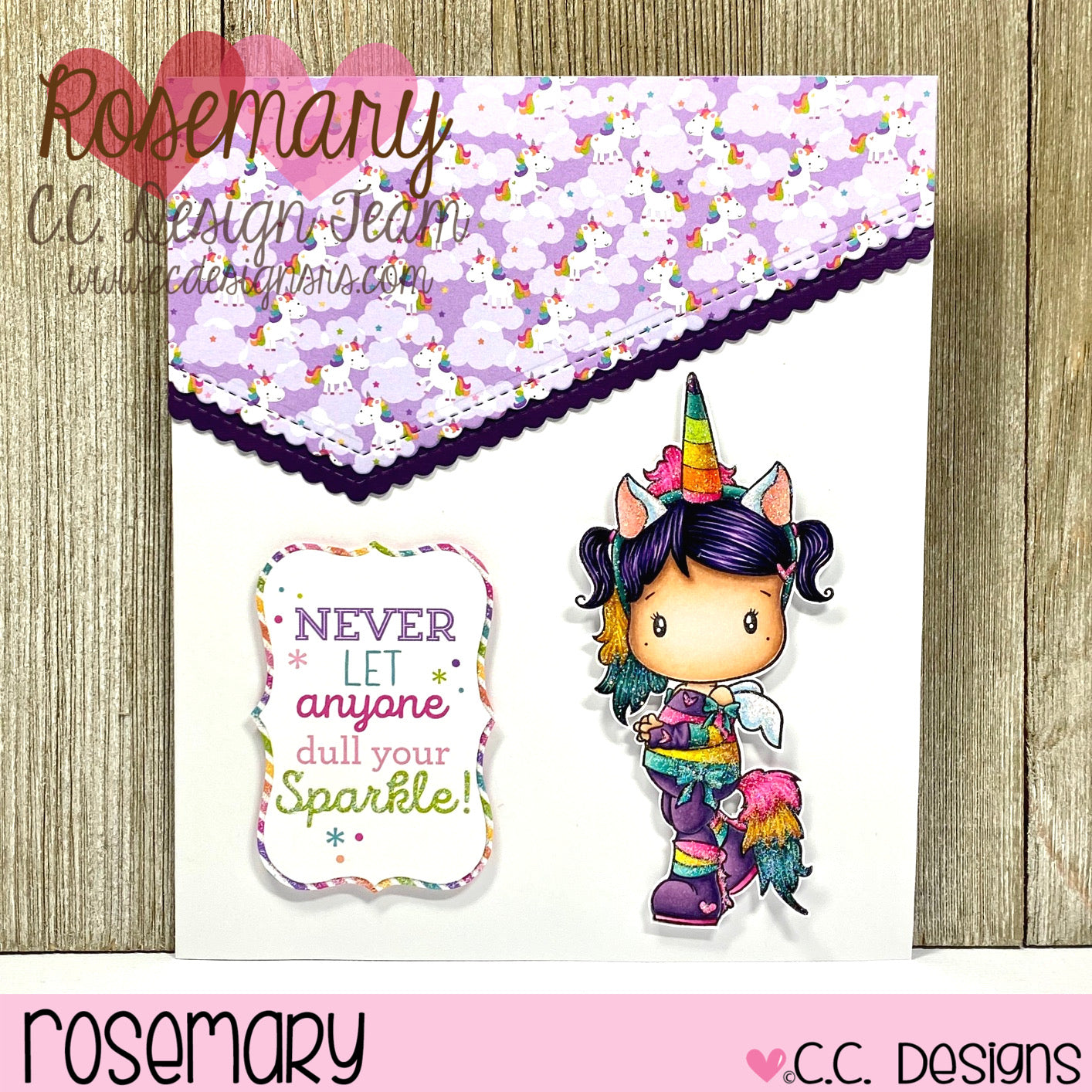 The MARCH 2020 RELEASE from C.C. Designs was amazing and full of so much goodness! Be sure to head over to the C.C. Designs Store to pick up your favorites! Today, I used this fabulous, unicorn-loving Swiss Pixie from the Unicorn and Rainbow Stamp Set. I absolutely LOVE the Swiss Pixie line and I'm so happy that they are making a comeback! I colored her with Copic Markers and then added Star Dust Stickles for extra sparkle.
 Copics:
Skin: E000, E00, E01, E11, E13
Hair: V13, V15, BV08
Pink: RV02, RV04, RV06, RV09
Orange: YR02, YR04, YR07, YR09
Yellow: Y02, Y21, YR23, YR24, YR27
Teal: BG10, BG13, BG15, BG78
Purple: V12, V15, V17, BV08
White: B0000, C0
Stardust Stickles
The sentiment and unicorn paper came from Doodlebug Design Fairy Tales 6x6 Paper Pad. For extra dimension I raised the sentiment and Unicorn Swiss Pixie on foam tape. I made this card for a friend's daughter who has a birthday coming up. I'm hoping this brightens her day since she's not able to have a party.
 Be sure to head over to the C.C. Designs Store and grab your favorites before they sell out! A new release is coming up on Thursday, April 2nd!
Reviews (1 comment)