You Beautiful Land Mermaid
Posted by DESIGN TEAM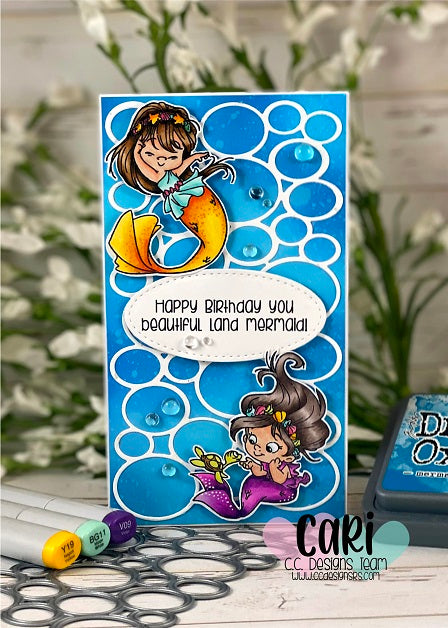 Arial's got nothing on you my mer-mazing friend!  These mermaids are just two of the four precious sea creatures from the Mermaid Party stamp set from C.C. Designs.  
A simple blended ink background, some mini slimline bubbles and a few clear bubble accents is all that is needed to show off these beauties.
.  
Thanks for visiting our blog have a wonderful week!
Cheers, Cari
xoxoxo
SUPPLIES:
Stamps/Images:
Dies:
E00 E02 E33 E34 E37 E49 E51 E70 E71 E74 E77
YR04 YR07
Y15 Y19
BG10 BG11 BG13
RV11 RV14
V04 V06 V09 V12
B00