Barrel of Monkeys
Posted by DESIGN TEAM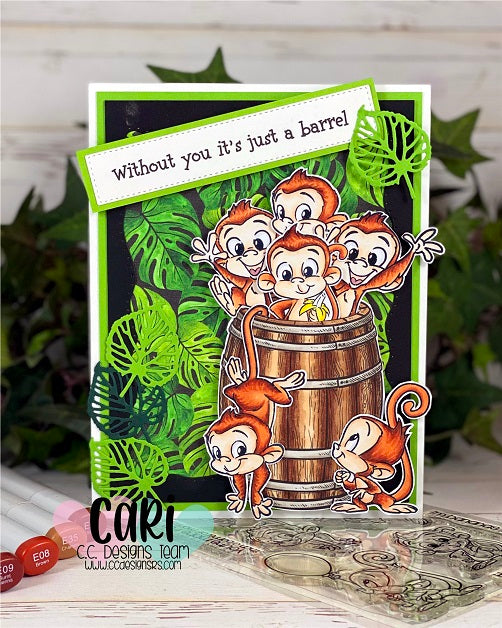 My next card for August features yet another of my favorite stamp sets from C.C. Designs. (I have a lot, don't I?)  This set is Monkeys from the Roberto's Rascals line. Are they not just the most adorable little guys?
The first thing I thought of when I colored them all was, of course, a barrel of monkeys.  Let's use ALL the monkeys in the set.   The background paper and barrel were both pulled off the internet.  The leaves were dies from Prima. 
I fussy cut the monkeys and simply layered them in the barrel.  I particularly like the cutie hanging off the side.  
Thank you for visiting our blog.  I hope you smiled at today's card.
Cheers, Cari
xoxoxo
SUPPLIES:
Stamps/Images:
Monkeys - C.C. Designs
Dies:
Leaves - Prima Marketing

Copics:

E00 E01 E02 E04 E07 E08 E09 E30 E33 E37 E39
C1 C2 C3 C4

Reviews (1 comment)