Cutest Little Hedgehog
Posted by DESIGN TEAM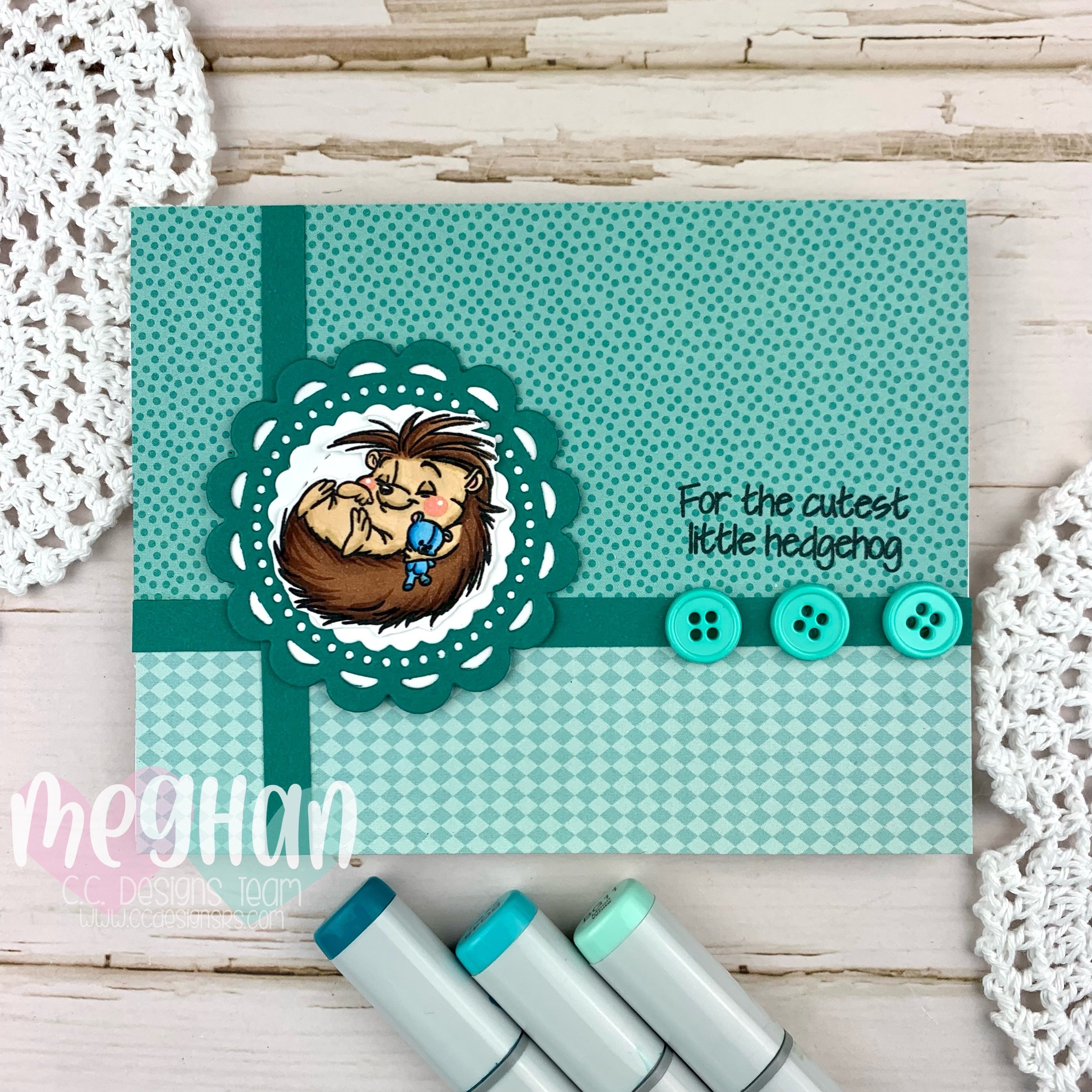 Hi Crafty Friends,
Sharing a sweet little baby card using the Hedgehogs stamp set from C.C Designs. This little guy is snuggled up with his teddy bear and so precious!
Make Crafty Friends Q & A:
Q: What would you name this hedgie?
A: Me? Henry Hedgie
PLEASE use the links above to get your goodies!  
Don't forget to subscribe, follow, and comment on my blog AND Instagram @MadeByMeghanK for your chance to win my May Prize