I Wish I Were A Mermaid
Posted by CHRISTINE WOODEN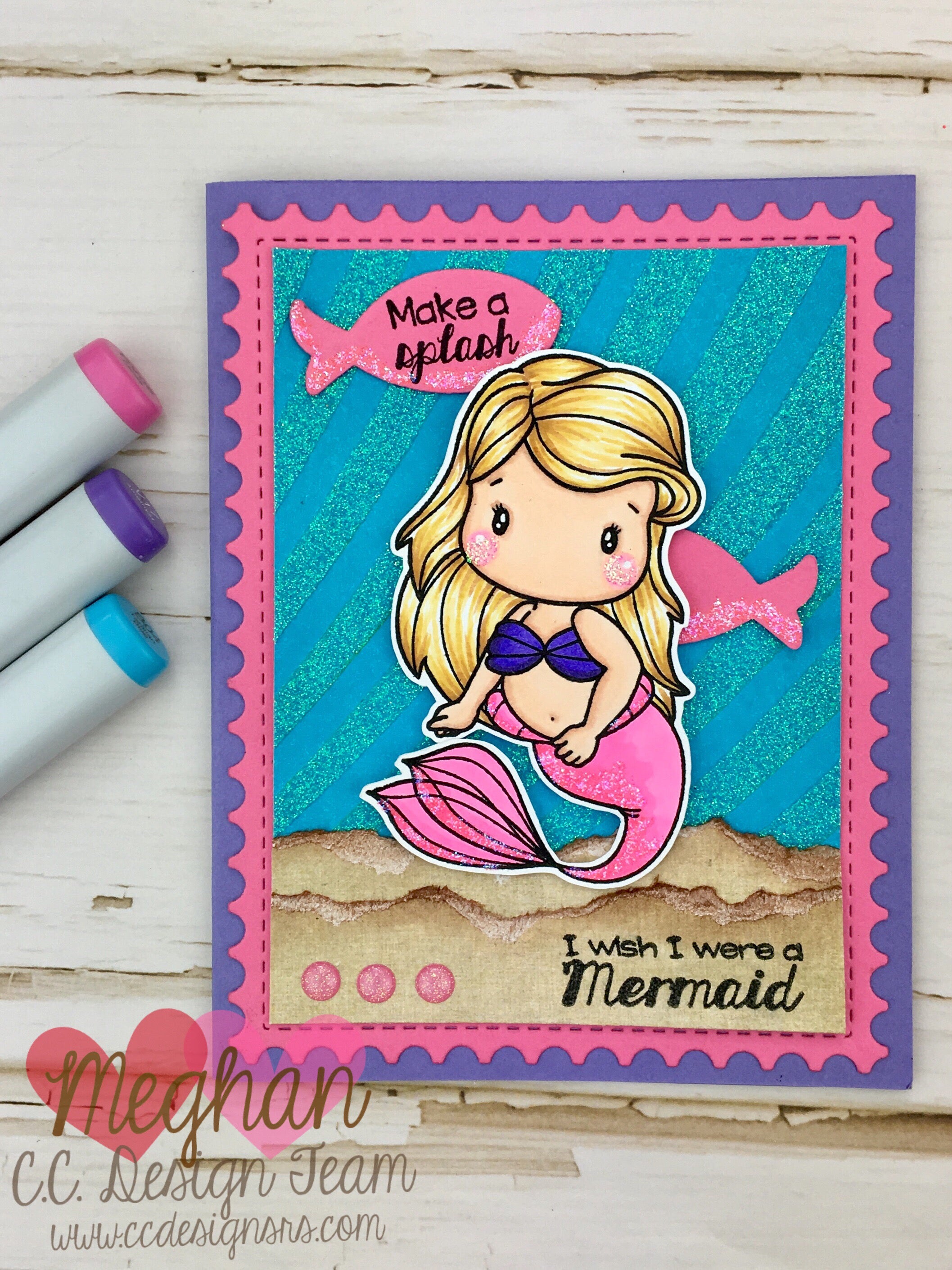 Hi Crafty Friends,
I LOVE Mermaid Stamps and the NEW RELEASE from C.C Designs has my all time favorite mermaid stamp! It's called Arie Swissie. Isn't she darling!!! I created a fun glitter filled underwater scene for her!
Make Crafty Friends Q & A:
Q: What color fin would you have if you were a mermaid?
A: Me? Obviously, HOT PINK!