Let's Welcome Our NEW Design Team Members
Posted by DESIGN TEAM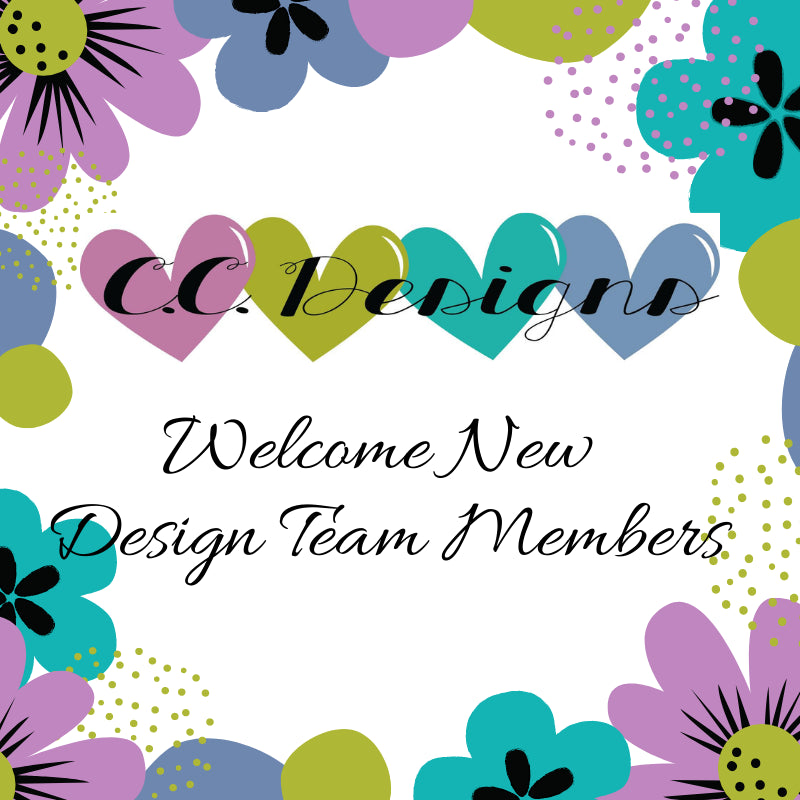 Hi Crafty Friends,
We have 3 NEW Design Team Members. Please read below to learn a little more about these talented ladies and be sure to subscribe to all their social medias so you don't miss out on their darling C.C Designs Projects.
Maria Russell

Happily married to a great guy and we have two amazing kids, and fur-baby cat named Phoebe.  I've always been a fan of DIY projects and I love decorating my home.  I've always loved scrapbooking and started this hobby since high school.  However, five years ago, I ventured onto card-making!  I am so fortunate to be a part of some AMAZING design teams and have gotten to know a lot of really great people! 
Instagram
Blog: Maria Russell Designs
YouTube channel

Cindy Beland
Hello everyone! my name is Cindy Beland, I live in a small town in Northern Ontario Canada and I am a stay at home mom of two AWESOME kids and married to my best friend. I started a blog in 2011 and have been on a few teams along the way. I also started doing classes 5 years ago but with covid -19 we are on shut down again so I have been doing live videos for our classes. So happy I started doing videos, I am getting more comfortable doing them and it will help as now I am part of the C.C. Design team member as a Video Person. So now I have a Youtube channel where I will be posting projects for them. So EXCITED as I have been playing along in the C.C. Designs facebook Challenges and been a BIG fan of all the ADORABLE images... I am so EXTREMELY PROUD to now be part of this AMAZING Design Team.
Youtube
Sandy Le Doux
I live in Texas with my hubby Dale of 24 years. We have 2 grown children Haley & Kyle and a grandson Cooper. I am an artist & I've been crafting for over 20 years. I'm Copic certified and coloring is my jam... I color a little almost everyday. I've been crazy in love with CC Designs for many years & absolutely obsessed with Roberto's Rascals lol. I'm so excited, It's a dream come true to be a part of the CCD DT.
Instagram
Reviews (1 comment)