Rainbow Swiss Pixie
Posted by DESIGN TEAM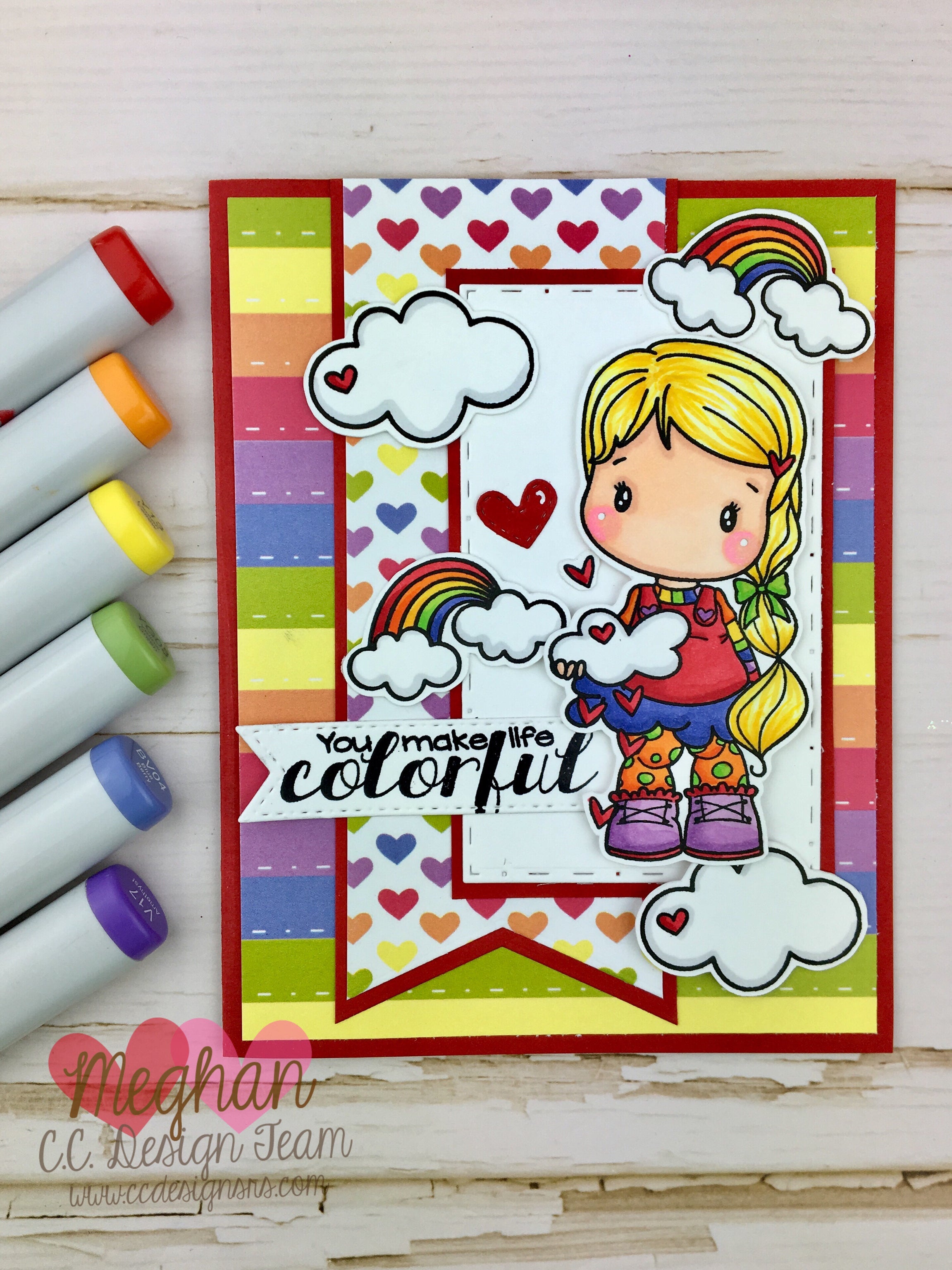 Hi Crafty Friends,
I am in LOVE with this Swiss Pixies stamp set from C.C Designs called Unicorn & Rainbow. I did a post earlier this month featuring the Unicorn Swiss Pixie HERE, so now I am showing off the Rainbow! I was inspired by my little niece Annie, who loves unicorns and rainbows and dresses herself in this colorful outfits just like her Aunt Meghan.
Make Crafty Friends Q & A:
Q: What colors do you typically wear?
A: Me? ALWAYS bright bold colors
Please be sure to follow, subscribe, and comment on my blog posts for your chance to win my March Prize and for more inspirations and giveaways head to my Instagram @MadeByMeghanK
 Supplies:
C.C Designs Swiss Pixies Unicorn & Rainbow