St. Patrick's Day Swissie
Posted by DESIGN TEAM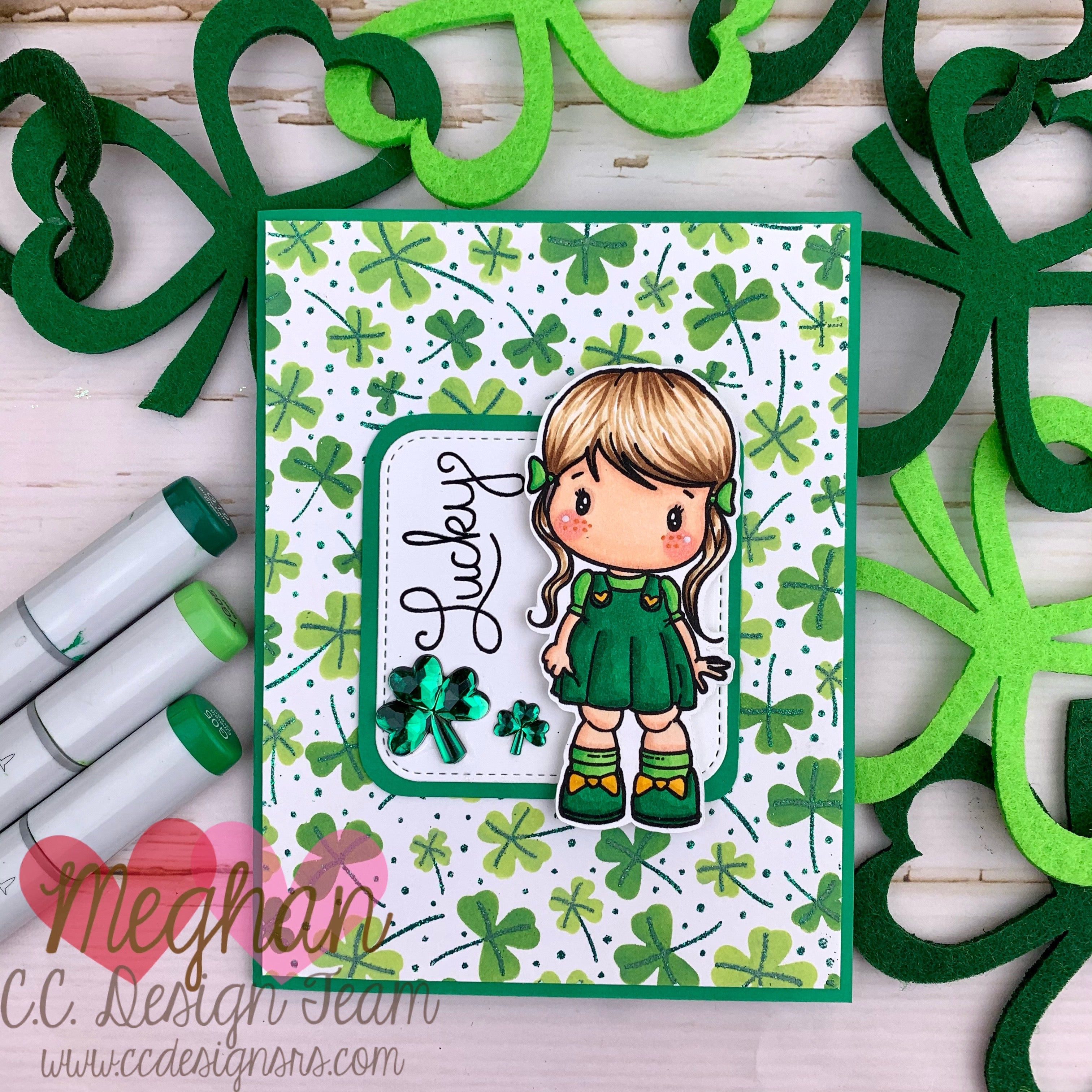 Hi Crafty Friends,
Are you ready for St. Patrick's Day? I am! My brother lives in Dublin, Ireland and I am Irish through and through. I made this cute St. Patrick's Day card using the
C.C Designs NEW Dot Swissie stamp
to show you that she can be used for many different holidays and themes, not just as Dorothy from the Wizard of Oz.

Make Crafty Friends Q & A:
Q: Do you eat corn beef and cabbage on St. Patrick's Day?
A: Me? YUCK! No! But I do love sauerkraut
I would be so grateful if you use the affiliate links below to grab your
C.C Designs Goodies
! No extra cost to you!
Don't forget to subscribe, follow, and comment on my blog for your chance to win my March Prize (see right panel) and for more giveaways and inspiration follow me on Instagram @MadeByMeghanK
Supplies:
C.C Designs Dot Swissie Stamp Set