To My Little "Prom" Princess
Posted by CHRISTINE WOODEN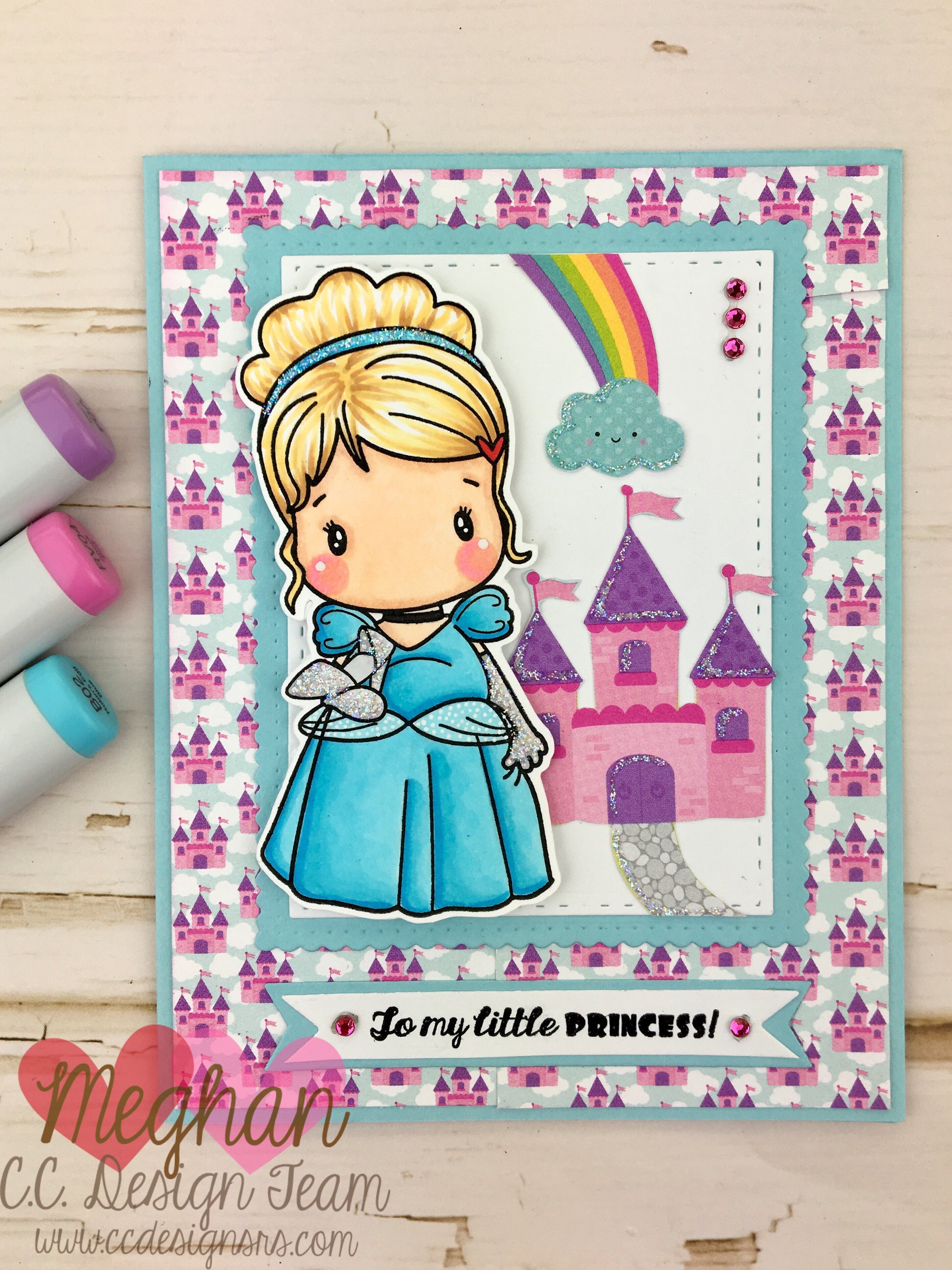 Hi Crafty Friends,
I LOVE Princesses! Don't you? This is Ella Swissie from C.C Designs who looks just like Cinderella. I created a castle scene with plenty of sparkle for her. My prom dress was actually very similar to Cinderella (see below), for some reason I only black and white pictures but my dress was Cinderella blue and my twin sister's was a navy blue.
Make Crafty Friends Q & A:
Q: What color was your prom dress? Would you still wear that dress today?
A: Me? Light blue and yes! I love that dress and think it holds up in 2020.
Don't forget to subscribe, follow, and comment on my blog for your chance to win my June Prize (see right panel) and for more giveaways and inspiration follow me on Instagram @MadeByMeghanK 
Supplies:
C.C Designs Scallop Rectangle Die
C.C Designs Stitched Rectangle Die