Welcome little one - African Animals Baby Elefant
Posted by DESIGN TEAM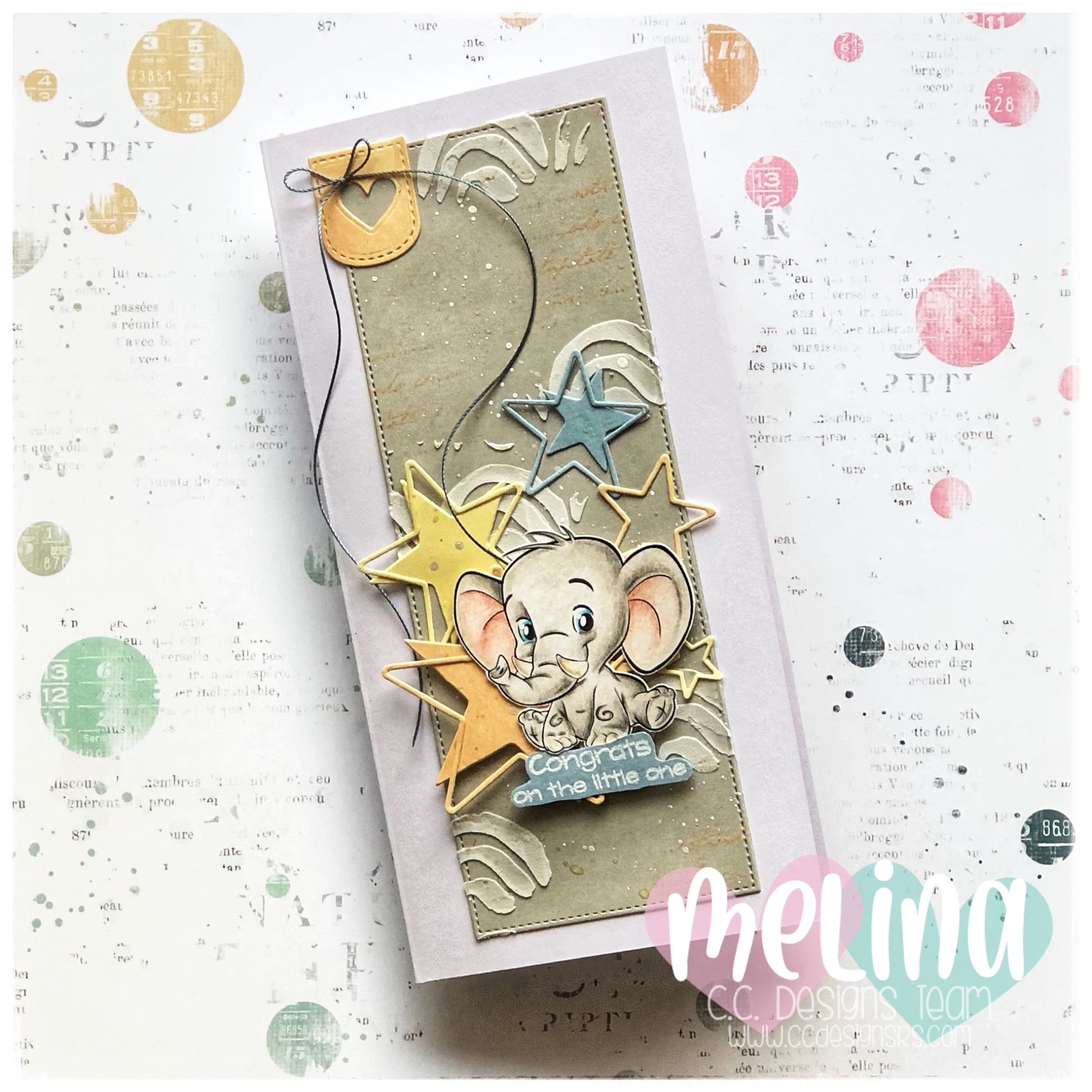 Hello dear crafty friends ❤️ Melina is here!
My card Inspiration today is a slimline baby card by using our cute stamp set "African Animals" from our newest Release. My goal is to show you that those cuties can be used not only for projects on topic for example "Exotical Africa" or similar… more over those cuties are perfect to combine on projects for baby shower parties (this is only one example I have for now). Here a closer look on the sweet cutie elefant:
For creating my todays card I used a mixed media opaque white paste from Tim Holtz and a doodle rainbow stencil, to get a bit of structure on the background. I love this combination and use it often on my projects and I just like it how it feels by having it in the hand. The cute Elefant I colored with Polychromos pencils from Faber Castell. And the centiment is from another C.C.Designs stamp set "Mommy Swissie" and it fits perfect for my topic. On the card I decided to put also a small banner with heart in the middle from "Circle die" Set also from our brand. So this is how I created my card and I like it, I hope you like it too and whats more important I hope I could inspire you! 
Thanks for stopping by! Let us see how you put your sweet "African Animals" in scenes on your future projects. Be creative and healthy! 


Crafty hugs,
Melina
Instagram: @handcrafts_by_meli
YouTube: HandcraftsByMeli