Wonderland ATC
Posted by DESIGN TEAM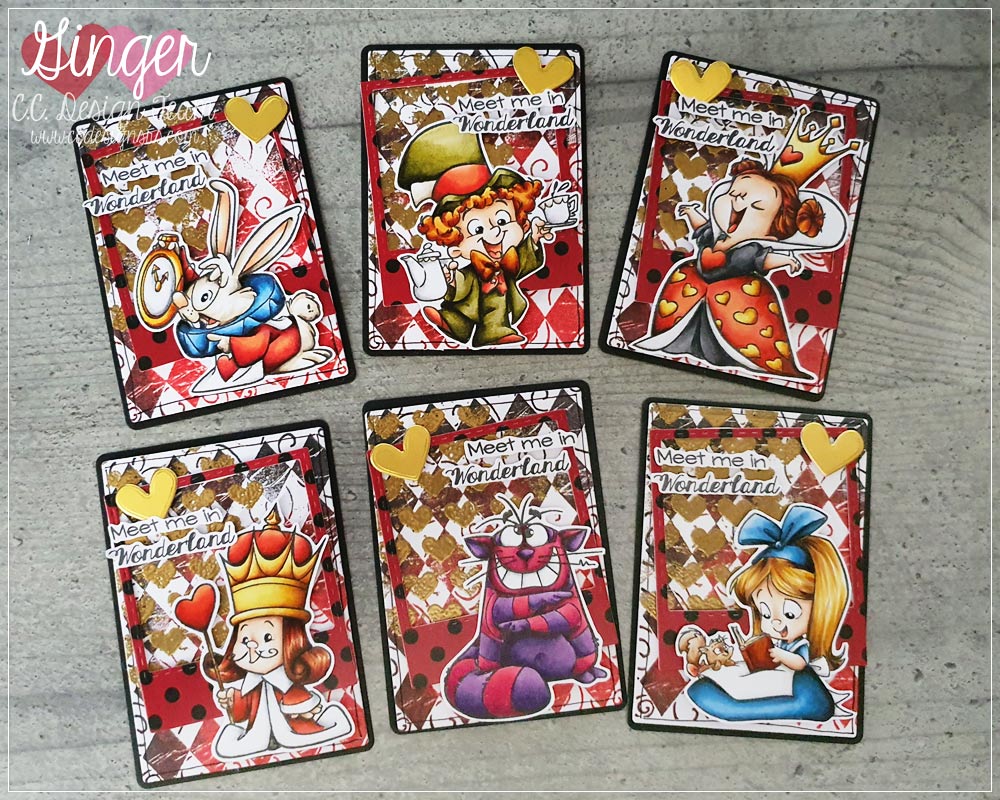 Hello,
we're All Mad Here :-D
The motives have simply screamed for you to make a few ATC's with them.
I used the following things:
Queen of Hearts Clear Stamp Set
Wonderland Clear Stamp Set
Snap Shot Metal Die
This time I took some photos, which copics I used for each motive.
Maybe it helps to find one or the other combination for the coloration.
Hugz Ginger