Back to School Goodie Bag
Posted by DESIGN TEAM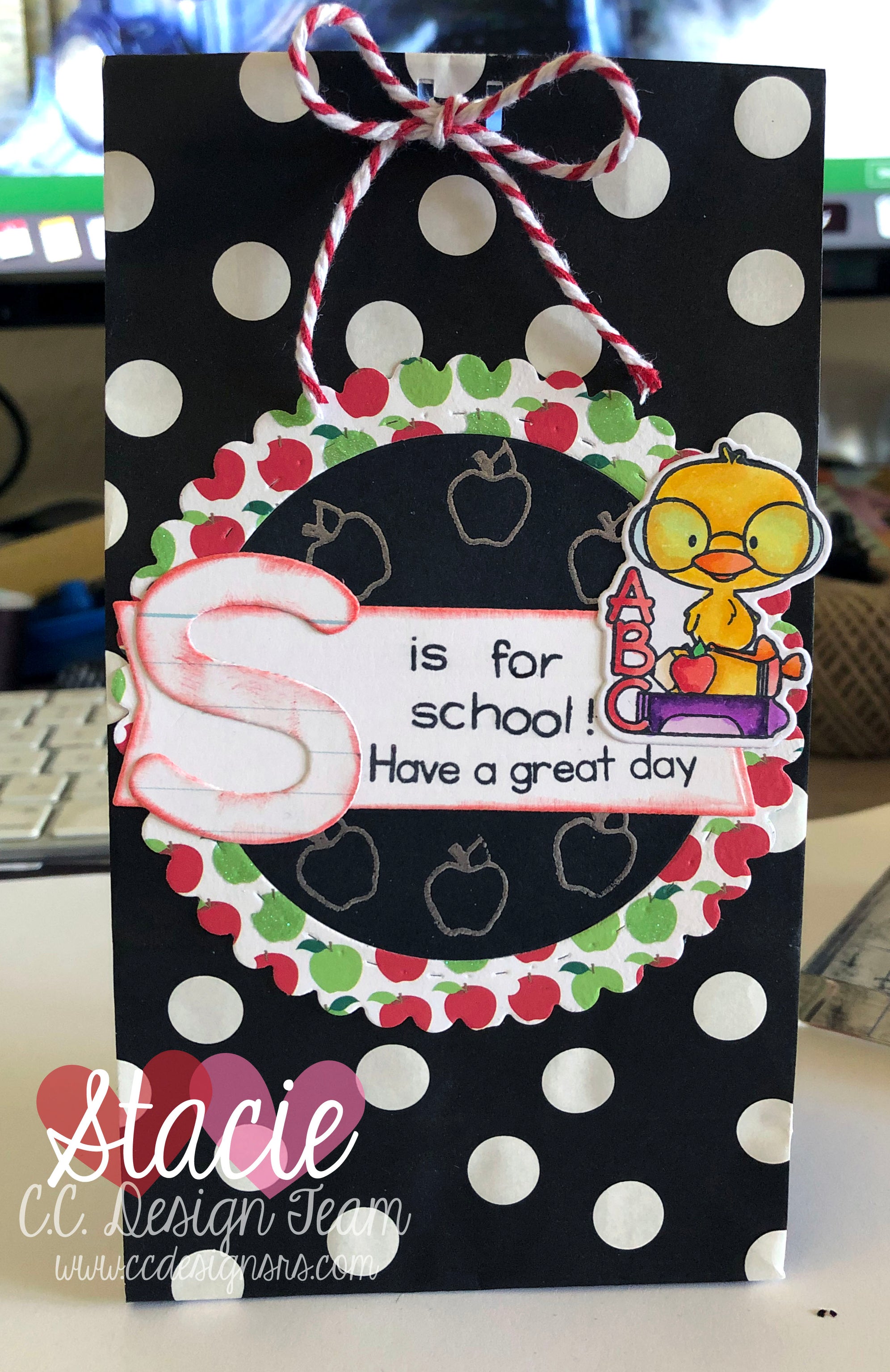 Hey guys! Stacie here with a little tutorial on a back to school goodie bag!
This summer is just flying by and before you know it school will be back in session. I decided to use the new August & September stamps for a cute little back to school pick me up!
First I gathered up all my supplies. Not everything in pictured here though!
I used:
First I used the In & Out Circle die to cut a border for the main focal point of the bag. I had an extra black circle already cut so I used that in the center.
Then I cut an S with the Olive You Alphabet Dies, I like to use chalk ink on the edges to make it stand out a little.
Next I used the Large Banner Die and stamped my sentiment (crooked, my normal it seems! Lol!) ad used the tiny alphabet to stamp out the rest of the sentiment since I didn't have anything that would work like I wanted!
When using the In & Out dies if I want it solid I use washi tape on the back side to hold the center piece in to make it easier to glue everything down!
Next I used our new Embossing Ink to emboss some apples also from the August and September Stamp set.
After putting all the pieces together I used this hole punch on the top of the bag to make it easier to tie a string into it.
And then you are done! Now you can fill it up with whatever you would like and give it to your kids or maybe even their new teachers to make the first day a little brighter!
Thanks for stopping by!
Stacie