Little flowers
Posted by DESIGN TEAM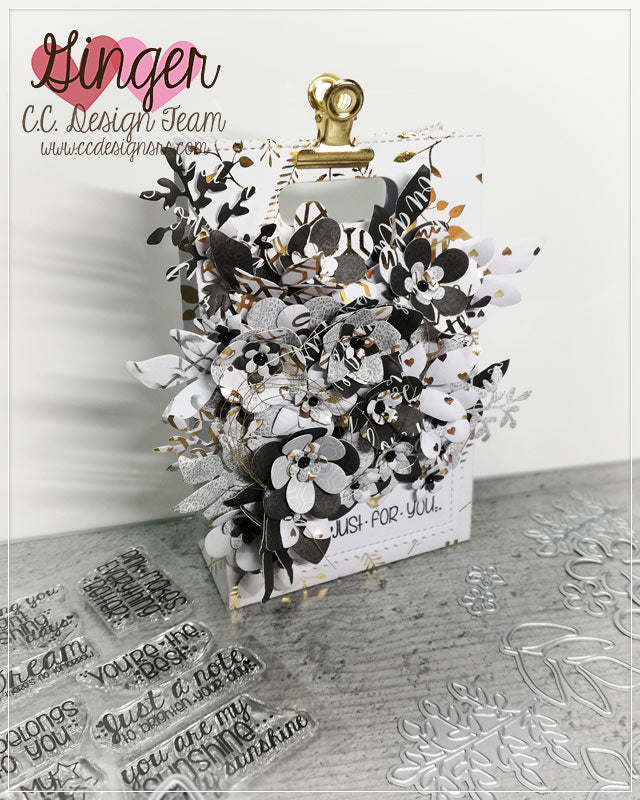 Today I want to show you, who you can create depth with little flowers made with the amazing flower dies.
First you have to punch out many, many little flowers. Then we need dotting tools in different sizes. I'm using some which are normally used for fondant, and a relatively soft pad (cork or foam).
I'm placing the flower in front of my, reverse side up, and move the dotting tool along the edge, so they are bending upwards slowly. You need some patience and diligence for this.
When I'm satisfied with the result, I'm turning it and press it firm, but carefully in the middle.
Now the different flower layers have to be glued together, I'm varying the number of layers. Sometimes I take four, sometime only two, I glue them together with liquid glue. For this I take a flower, dip it in the glue and put them centered on another layer.
I put little dots with Nuvo drops in the middle. I place everything on the cork pad, so I can move it easily and put it to the side until it is dried.

When everything is dried properly, you have to glue the flowers and leafs on the project you want, for this I prefer hot glue.
Here is a closer look at the finished package
Things I have used:
Foliage Dies
Girly Girl Sentiments Clear Stamp
I hope I could show you, how easy it is and you have now the motivation to try it by yourself.
Hugs Ginger