Posted by DESIGN TEAM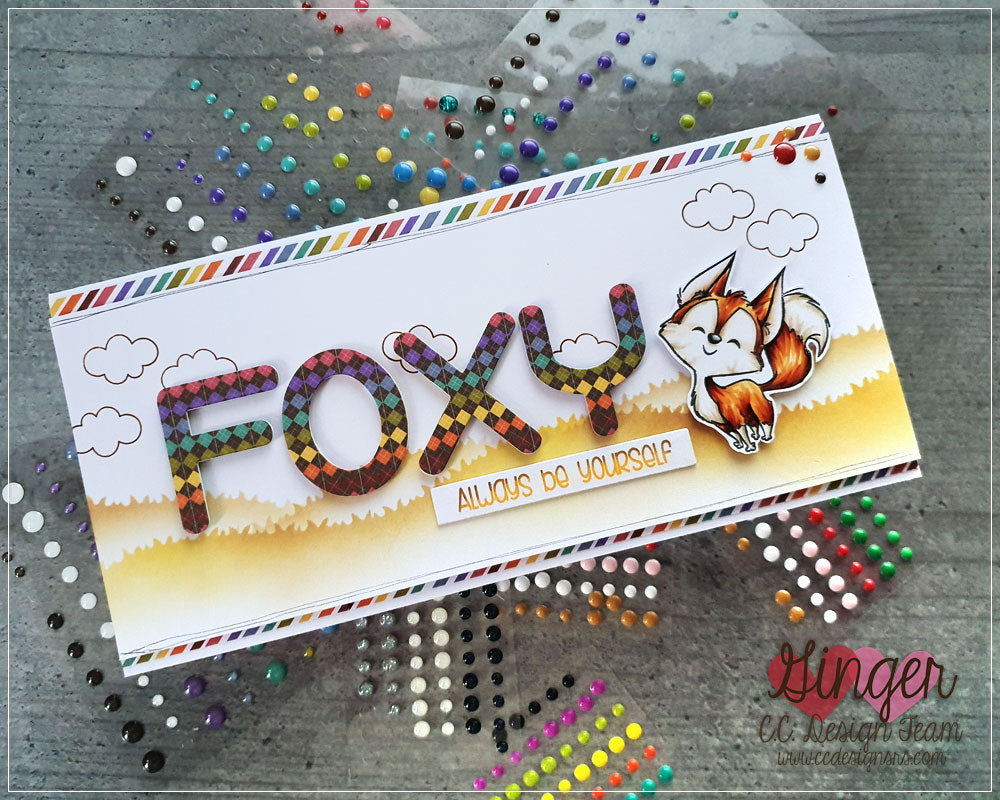 Hello! Today I show how I made the background for this map. I have chosen the grass and clouds stencil and warm colors. Even if I fix it with magnets, I still hold it with my fingers for a while. Then I go with the brush on one of the stamp pads and then with circular movements and without pressure I wipe over the stencil on the paper. As I clean the brush at the end I take one for both colours and change back and forth. The stencil is not long enough, but you can easily put it back...
Posted by DESIGN TEAM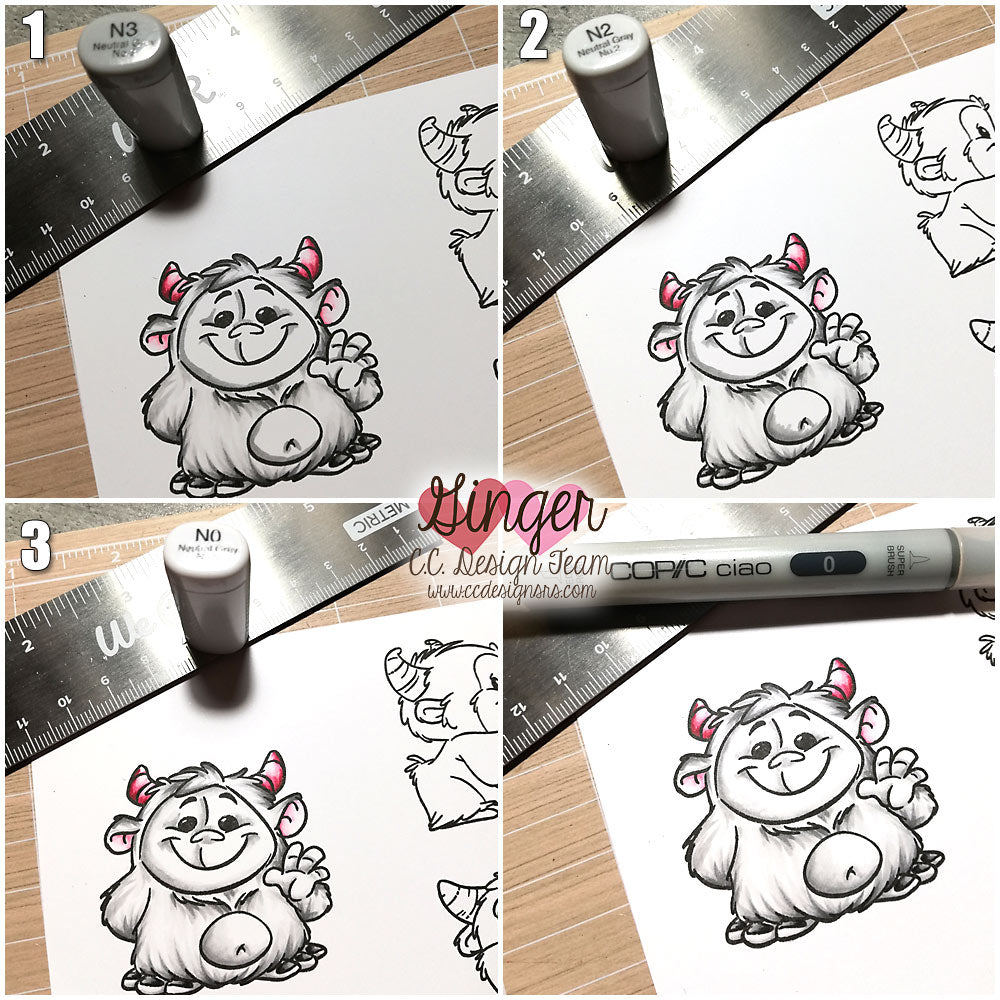 Hello! Today I'll show you how I, Ginger, colored the yeti. I have made a collage for each of the areas. The rest is, I think, self-explanatory. Have fun! Hugs Ginger
Posted by DESIGN TEAM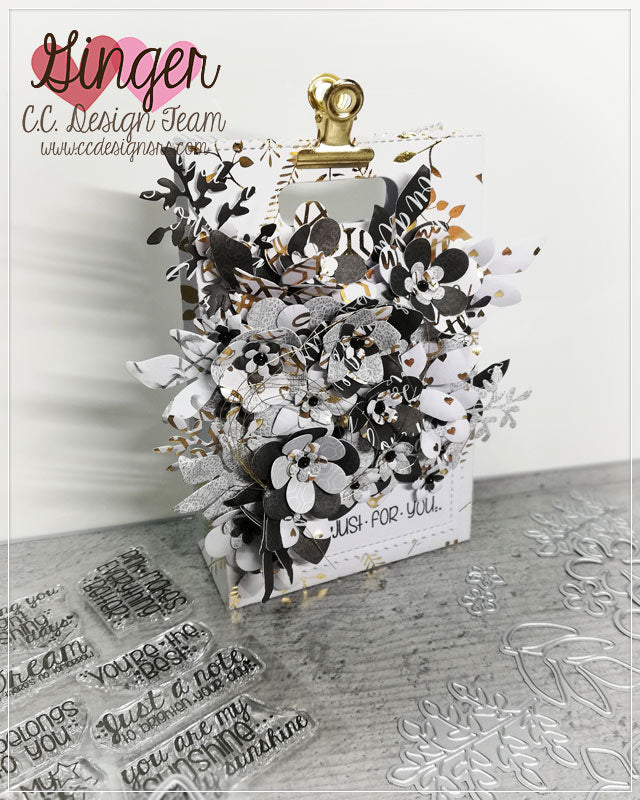 Today I want to show you, who you can create depth with little flowers made with the amazing flower dies. First you have to punch out many, many little flowers. Then we need dotting tools in different sizes. I'm using some which are normally used for fondant, and a relatively soft pad (cork or foam). I'm placing the flower in front of my, reverse side up, and move the dotting tool along the edge, so they are bending upwards slowly. You need some patience and diligence for this. When I'm satisfied with the result, I'm turning it and press it...
Posted by DESIGN TEAM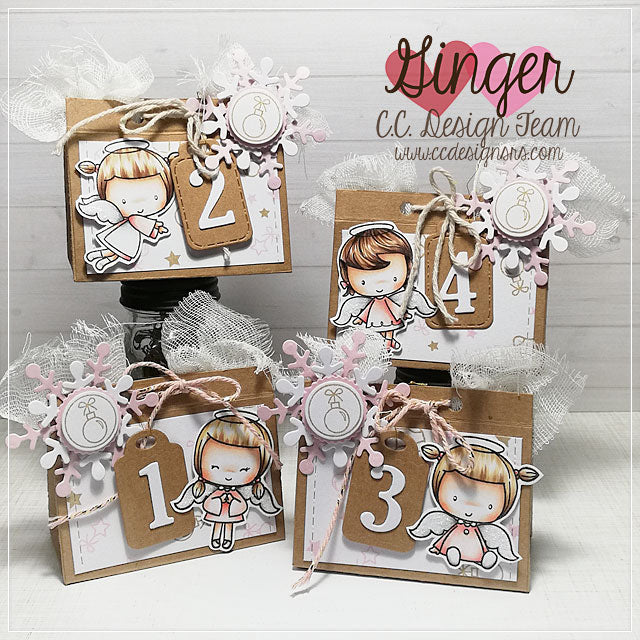 I want to make a little Advent calendar for a friend of mine for the four Sundays in Advent and I thought, I take you with me and show you, how I do this.  At first I took the little angel stamps and colored them with Copics and cut them out. Additionally I applied some glitter on the wings. Used Copics: Skin: E13 - E11 _E00 - E000 -E000 and E93 for the cheeks Hair: E49 - E57 - E27 - E25 - E31 - E 43 - Y21 Wings: N3 - N2 - N0 - 0 Dresses: R14 -...