Galaxy Background with "Astronaut and Aliens"
Posted by DESIGN TEAM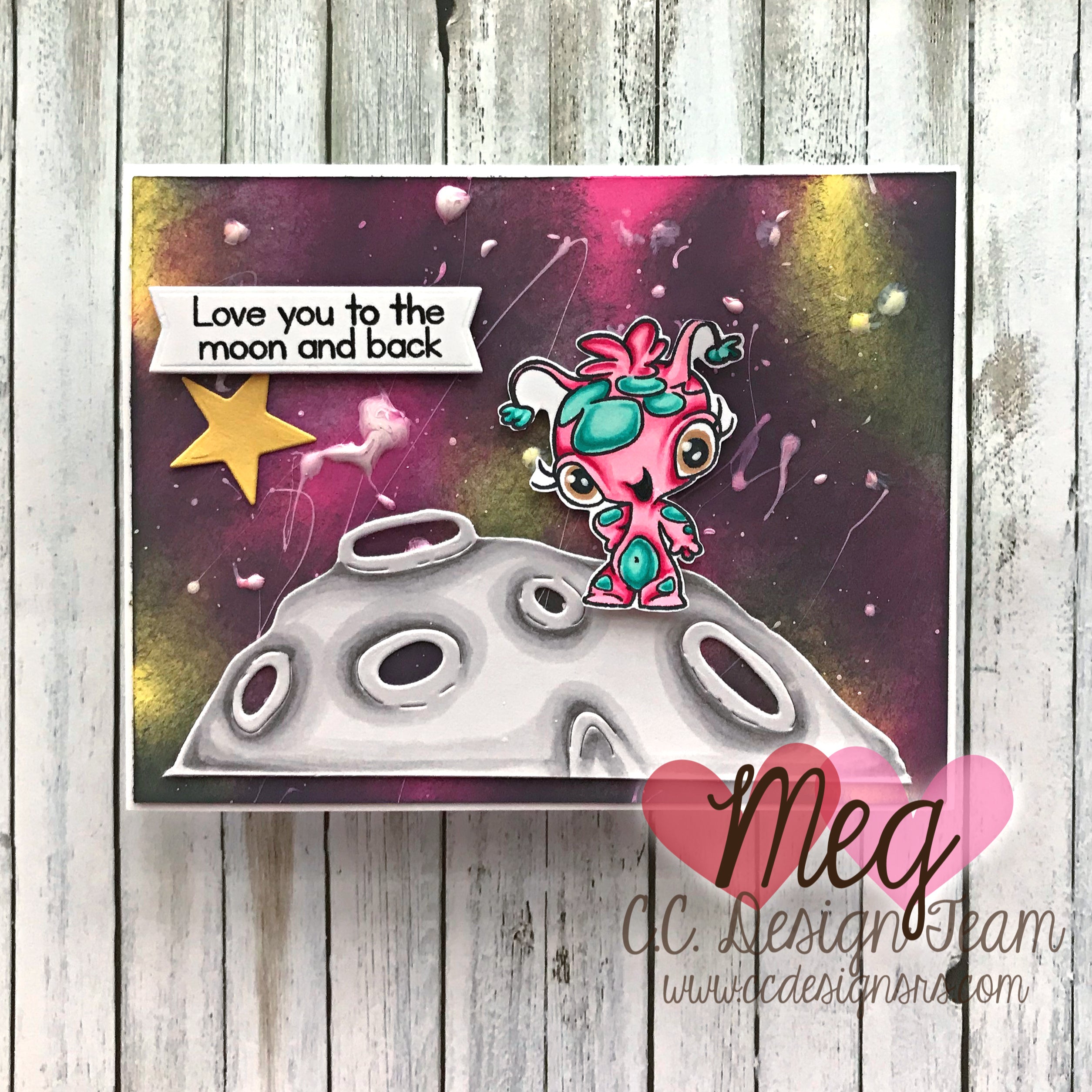 Hello everyone! It's MEG here today, and I've got a galaxy background technique to share with you.
There are many ways to do a galaxy type of background, and the version I share today uses some simple colored inks only.
I chose 3 colors for my galaxy - a yellow, pink, and purple. I always make sure to include a yellow since it makes the galaxy look lit up.
First, sponge some yellow onto your cardstock. It doesn't really matter where you put it.
Second, sponge the pink. Again, it doesn't matter where the pink goes. You can overlap the yellow a little in places if you want.
Third, apply the purple. Make sure you cover all the white spaces on your cardstock, and again you can mix the color with the pink or yellow if you want.
Finally, using black ink, apply lightly over your cardstock, because you want to have the effect of the colors "peeking" out of the blackness. I usually a few spots uncovered by the black, but otherwise lightly brush the black ink over everything. After you do that first layer, apply more black ink to darken up the sky, but only in some places.
The crowning touch is to add stars. The best way to do this is to splash white acrylic over top of your galaxy. I got a little carried away with mine.
See you all next time!