Valentines Cards on Sticks
Posted by DESIGN TEAM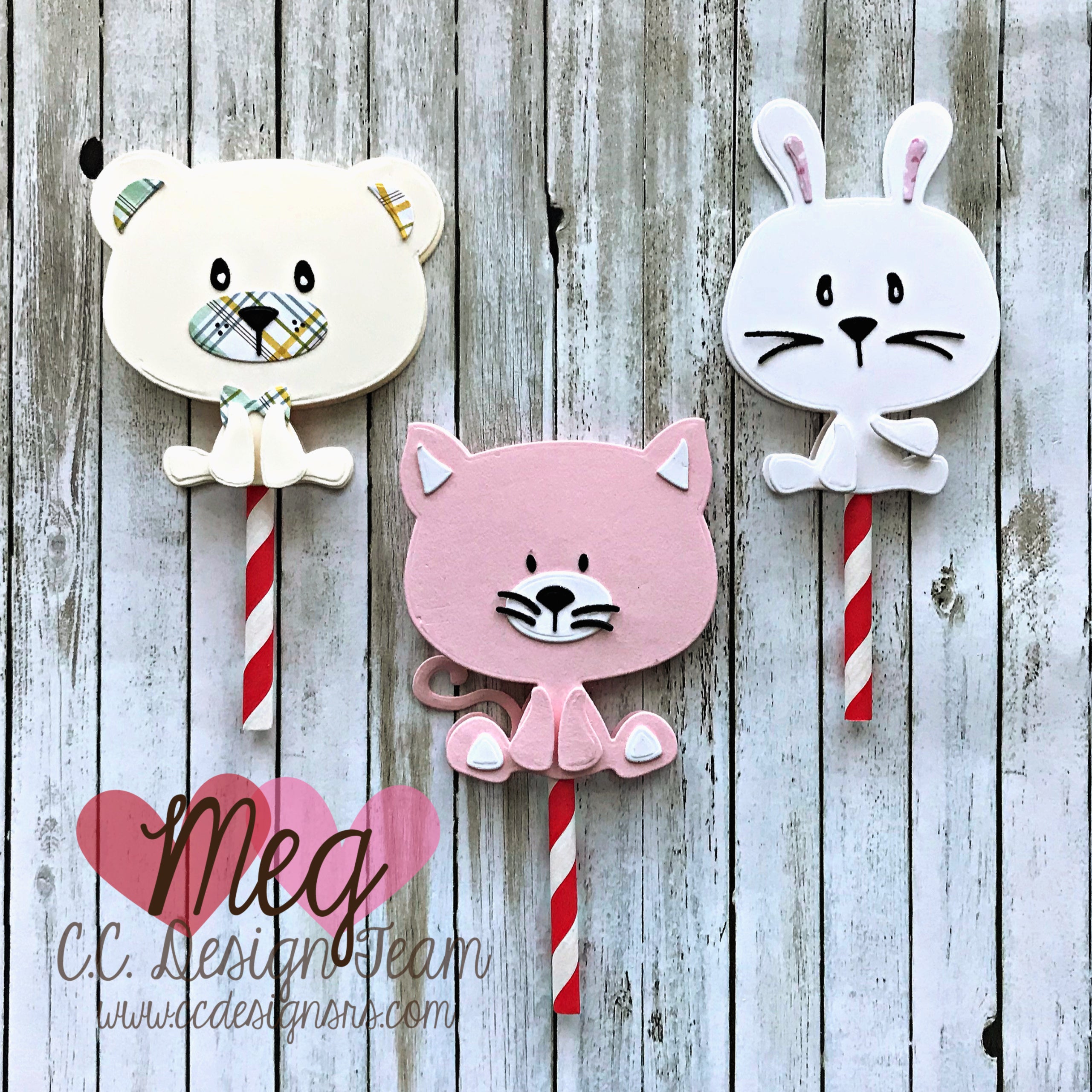 Hi everyone! It's MEG here today with a fun and kid-friendly tutorial for making your own Valentines Day cards...on sticks.
You'll need some paper straws and, most importantly, the make-an-animal dies in your choice of
Bear
,
Bunny
, or
Kitty
.
First, die-cut 2 of each animal, and cut the paper straws in half (4" long each).
Next, hot glue 2" of the straw onto one copy of each animal. You'll see here that I added another layer of hot glue on top of the straw, in order to attach the other copy of your animal.
This is what your animal Valentines will look at when they are glued up:
Here's what it looks like from the side:
After you've got your animals "built", you can start decorating the tops! The new
Baby Accessories dies
are also perfectly sized for these little animals. You can see how I gave my bear a bow tie!
Have fun!