Grrrrrr, Hocus Pocus - Binx and the Spellbook C.C. Designs
Posted by DESIGN TEAM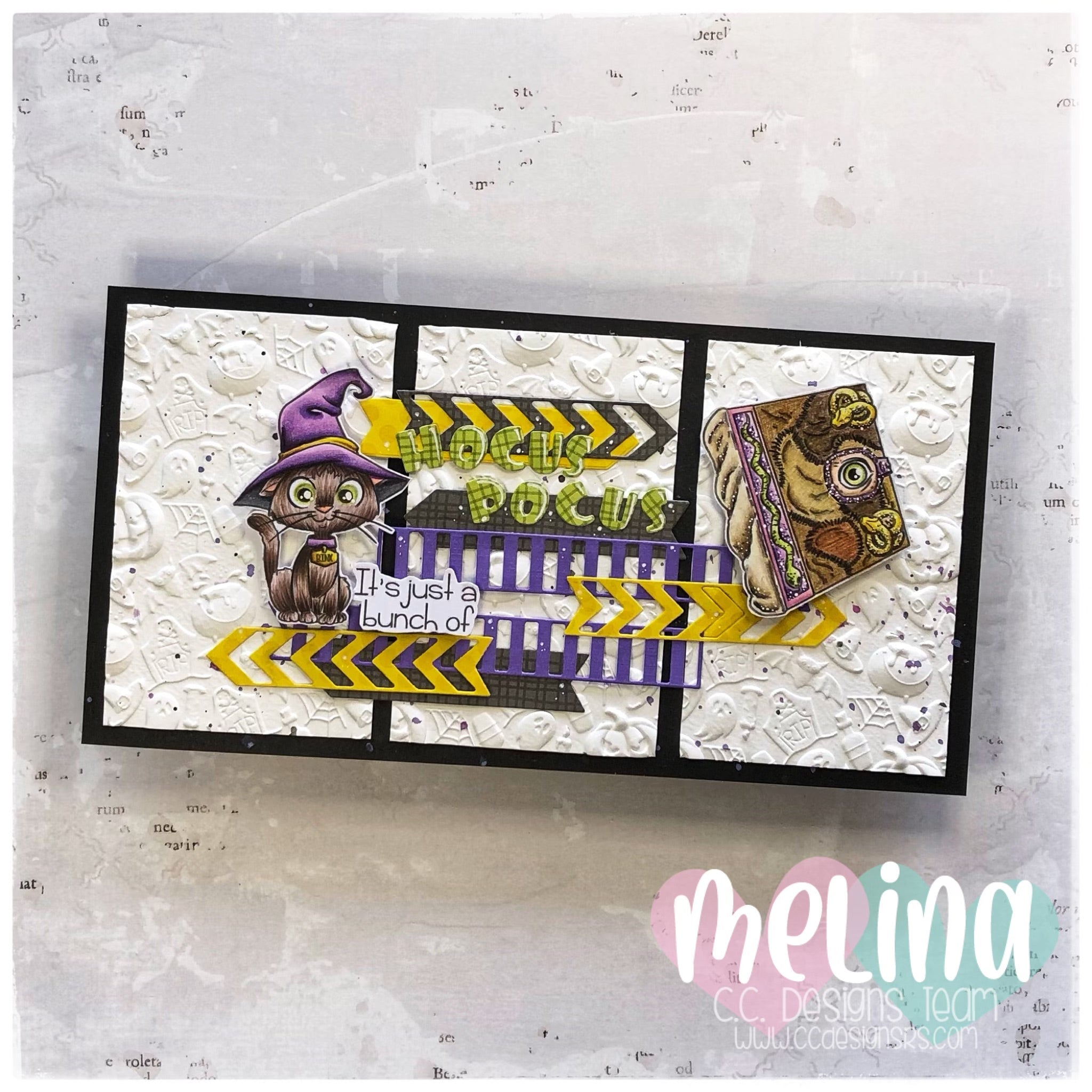 Hello dear crafty friends here is Melina!

The C.C.Designs September Release has landed at the C.C. Designs Shop, and it's full with outstanding new spooky and sweet stamp sets! Did you already saw them?We have not only new designs for Halloween but also a few new Swissies! 

For my today's inspiration I decided to make a Halloween card featuring the Binx clear stamp set from Roberto's Rascals new designs and a spooky centiment from Sisters set. As next you can see my creations: 
I die cut the spelling words "Hocus Pocus" by using Mini Alpha Die set cause I wanted to put them in the focus together with the two colored images - the Spellbook and Brinx. For the both stamped characters I used my copics to color them and to bring them to live. As follows some more closely pictures of my today's project:
The Spellbook… I really like it! For its coloring I used different colora from the E-Group to create a different types of skin … boo, it's getting spooky! :)
Thanks for stopping by and visiting our blog! Show us your creative ideas in our facebook group ❤️ and do not forget to take a part in our monthly challenge!
Be creative, see you soon and have a wonderful and creative week!
Crafty hugs,
Melina
Instagram: @handcrafts_by_meli
YouTube: HandcraftsByMeli