Posted by DESIGN TEAM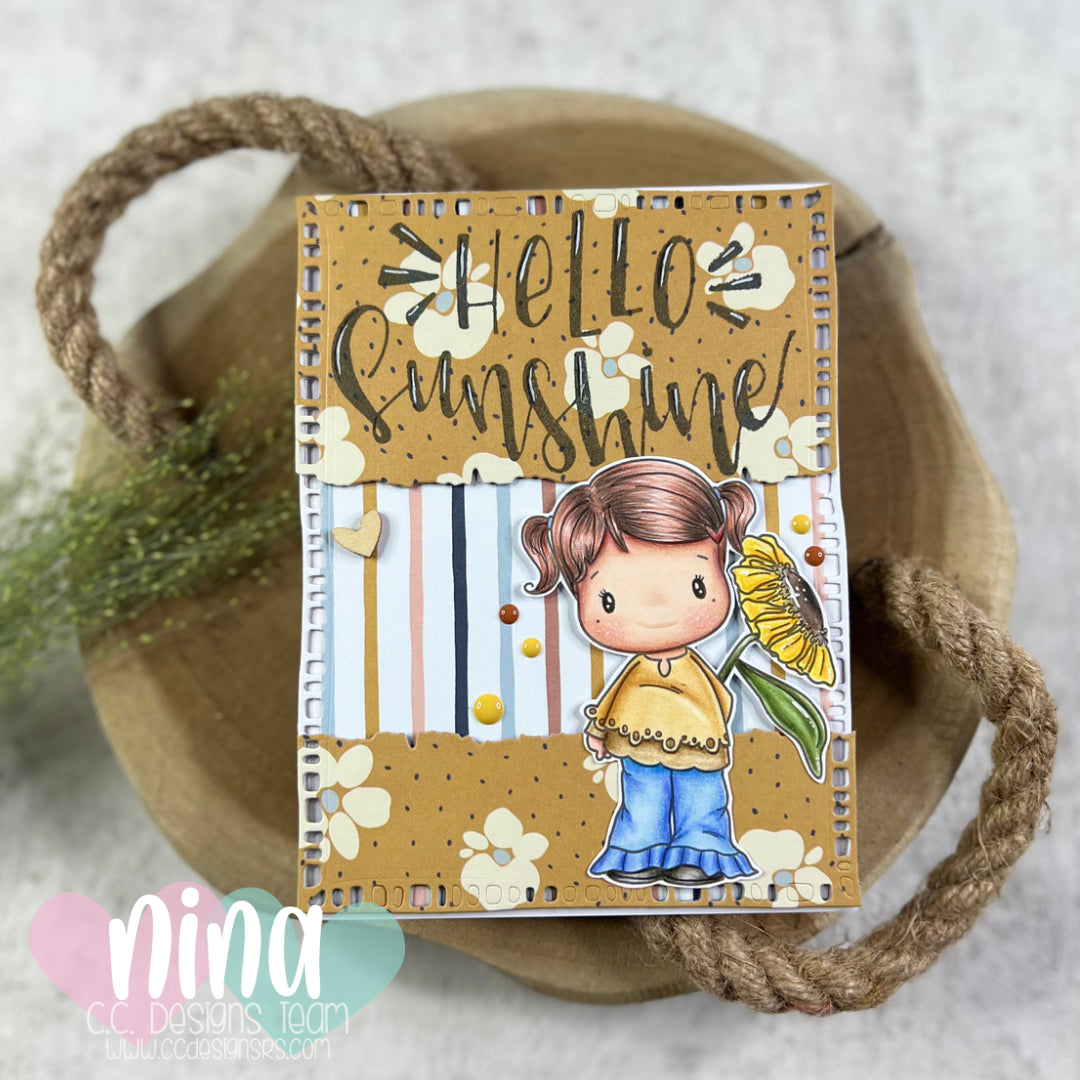 Hello dear crafty friends!  Today I want to show you my cute little sunflower Swissie card.  I used two different designpapers and added some 3D pads for dimension. The cute little Swissie is coloured with copics and Polychromos.  I hope you like my new inspiration with the amazing Stamp set.  Check out my channels for more inspiration: Instagram: Ninas_Kreativreich YouTube: Ninas Kreativreich Crafty hugs,  Nina 
Posted by DESIGN TEAM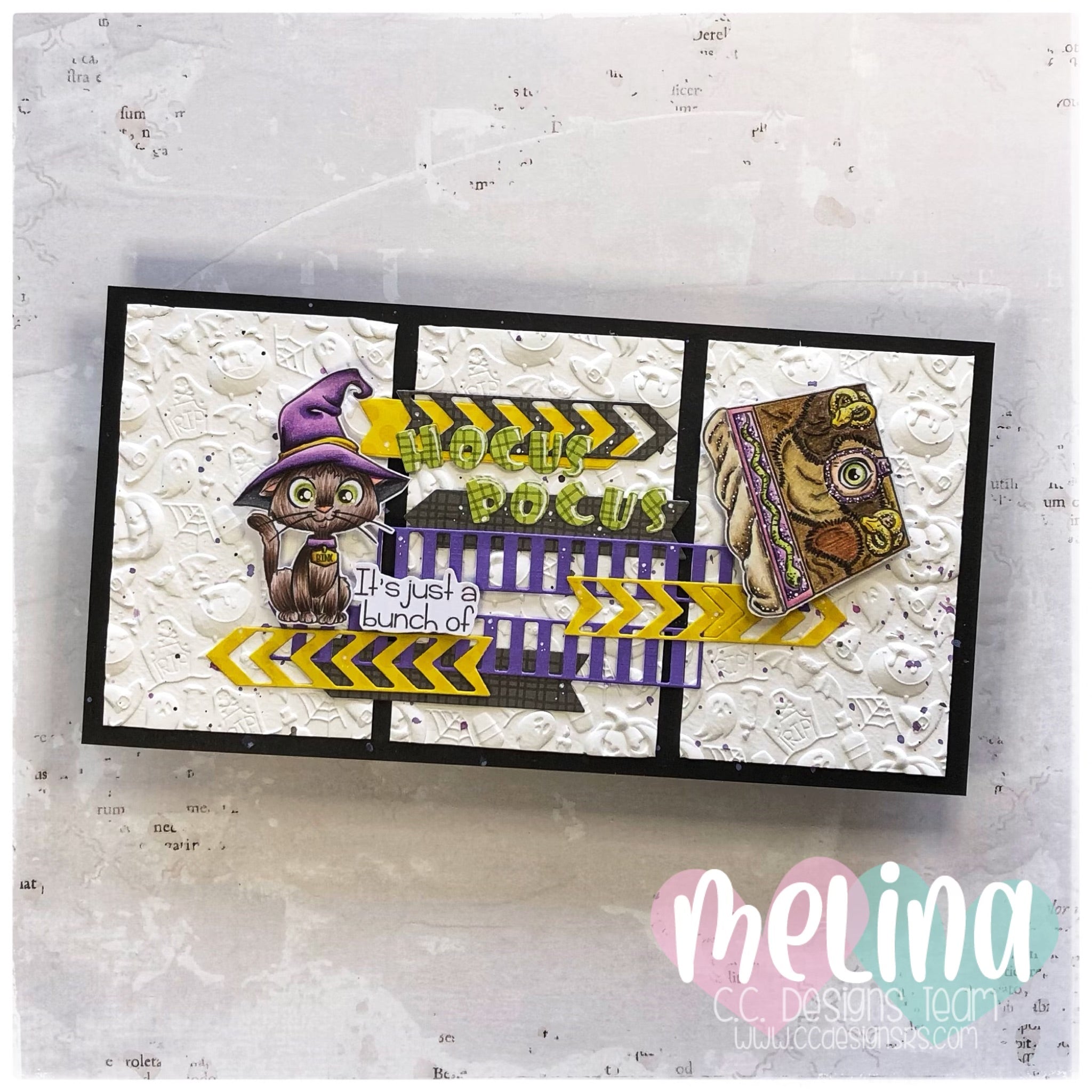 Hello dear crafty friends here is Melina! The C.C.Designs September Release has landed at the C.C. Designs Shop, and it's full with outstanding new spooky and sweet stamp sets! Did you already saw them?We have not only new designs for Halloween but also a few new Swissies! For my today's inspiration I decided to make a Halloween card featuring the Binx clear stamp set from Roberto's Rascals new designs and a spooky centiment from Sisters set. As next you can see my creations:  I die cut the spelling words "Hocus Pocus" by using Mini Alpha Die set cause I wanted to put...
Posted by DESIGN TEAM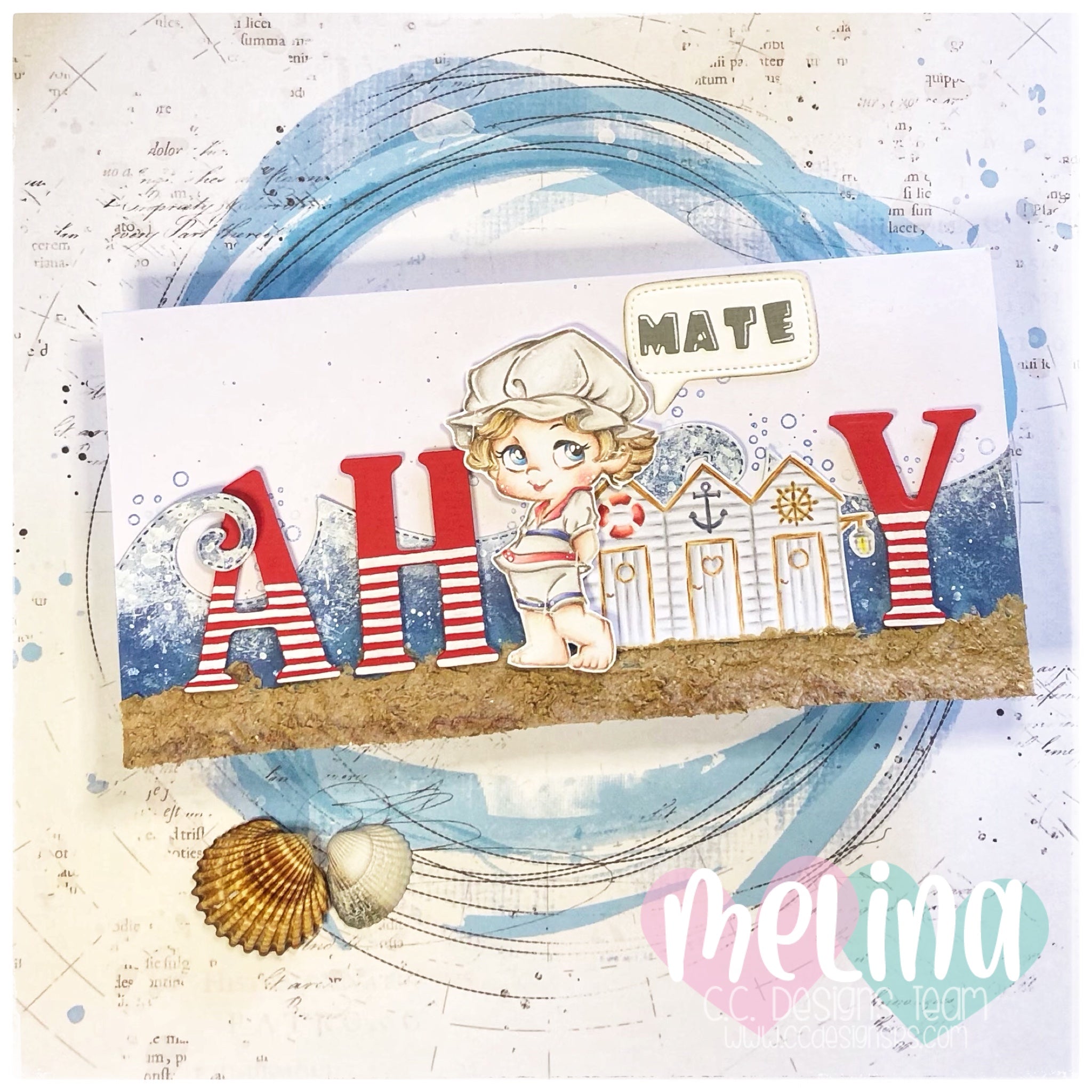 Ahoy, dear fans of C.C.Designs, here is Melina! In Germany we have really hot summer now and I can think only about beach, sea and waves! This thoughts inspired me to create my today's card which I would like to present you. My newest card has a maritime style featuring a sweet girl from the set Beach 20's. I love all the sweet charakters in this stamp set but I decided to put only her on this card idea. I think it was enough for the look I needed. And here it is: I stamped the girly on polychromos paper with memento ink...
Posted by DESIGN TEAM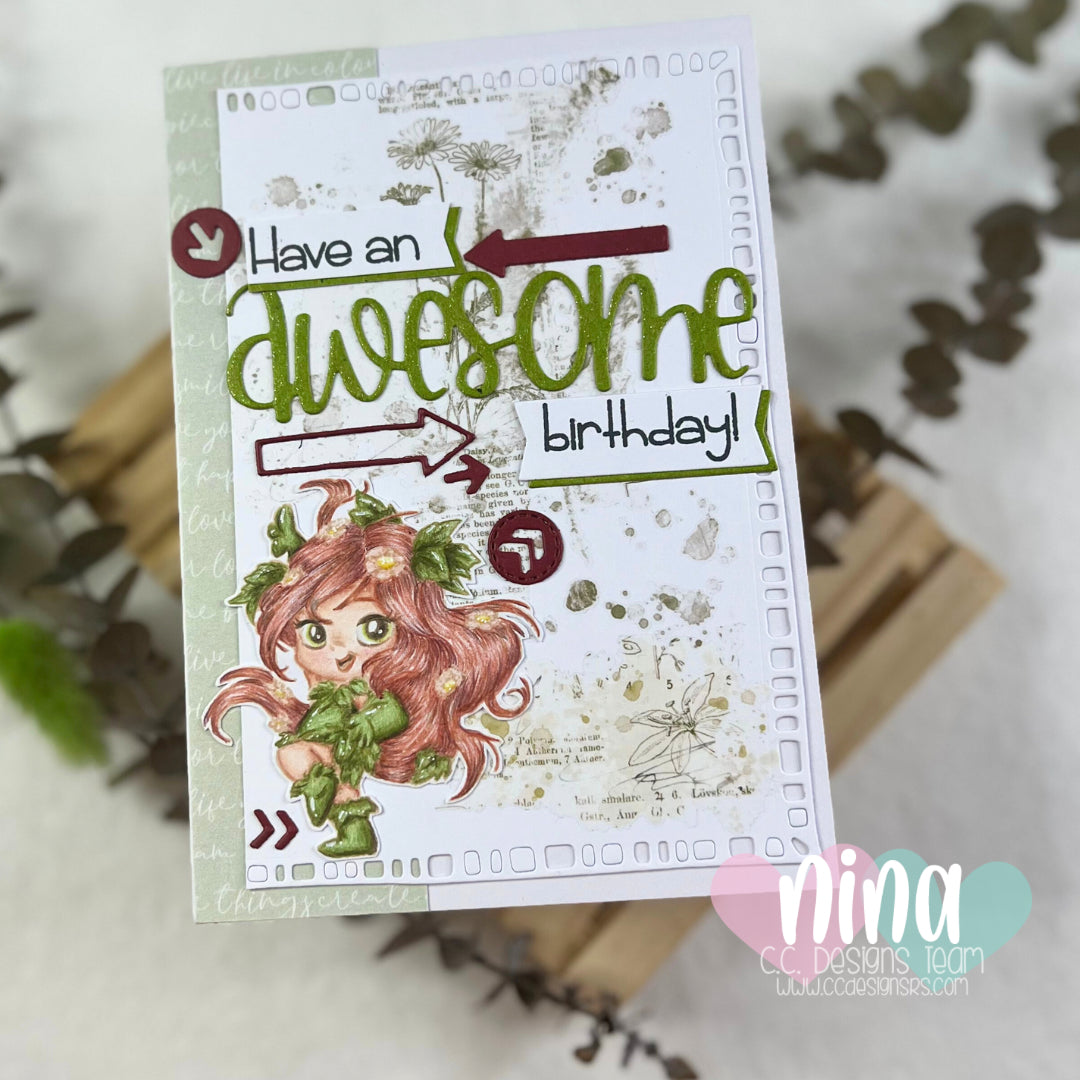 Hello dear crafty friends!  Today I want to show you my card with cute new Ivy stamp from "Villian" stamp set.  I designed a suitable background with rub ons and punched out the overlay with a cutting die from Moda Scrap. The Poison Ivy is coloured by Copics and Polychromos.  I divided the lettering and replaced the word "awesome" with a stamped lettering. I also punched out and glued on a few arrows as decoration.   Check out my channels for more inspiration: Instagram: Ninas_Kreativreich YouTube: Ninas Kreativreich   Crafty hugs, Nina
Posted by DESIGN TEAM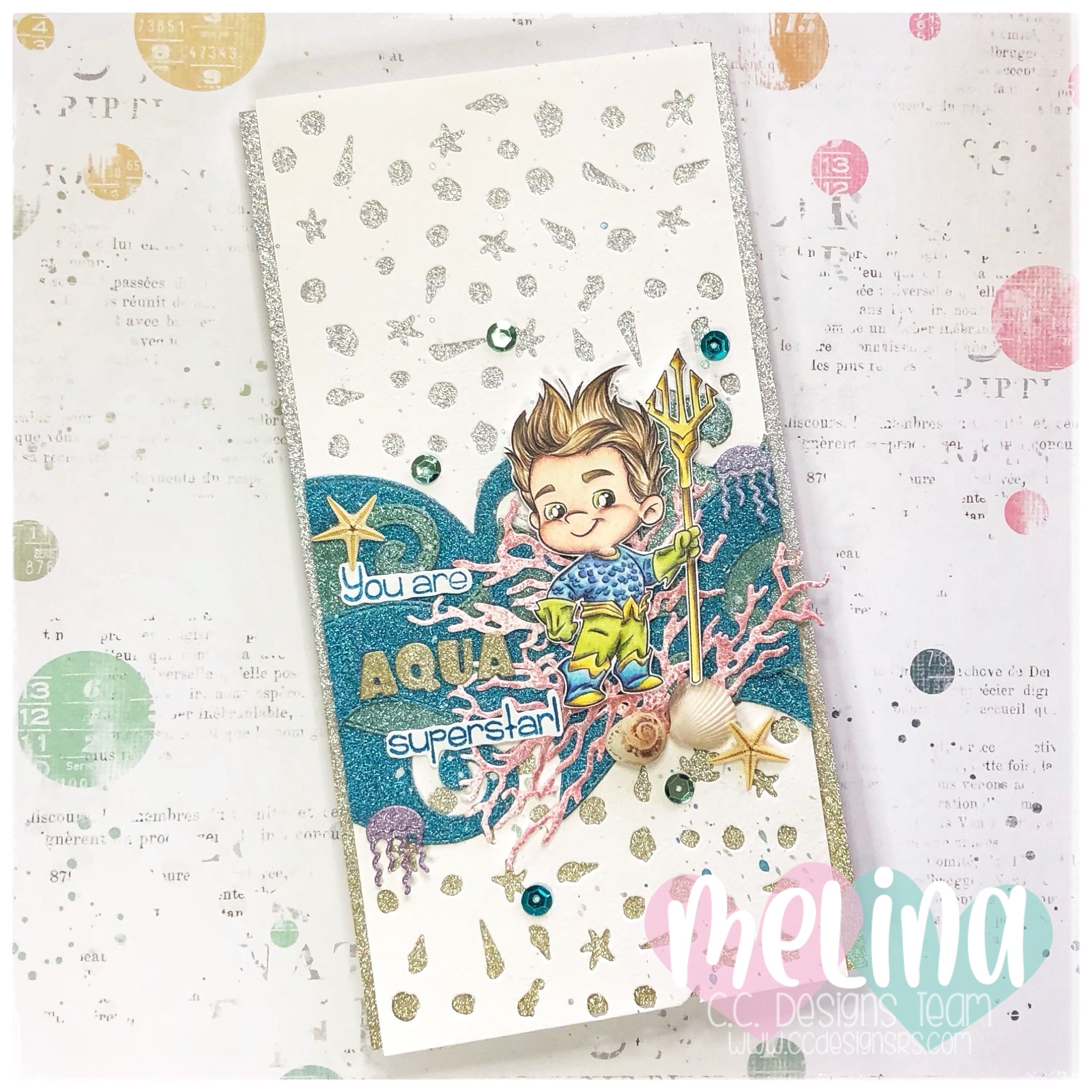 Hi everyone 🌊 here is Melina! Our June Release is so super- ⭐️ -tastic you already know by yourself and I am sure you love it too! I prepared another card design by using "Superstars" set from it so here it is - this time the scene I put this cute superstar plays under the sea! I am just back from my short sea vacation and at the beach I found some seashels and seastars … so I decided to put them also on the card. So I had to die cut some waves from different glimmer cardstocks and die cut...