Posted by DESIGN TEAM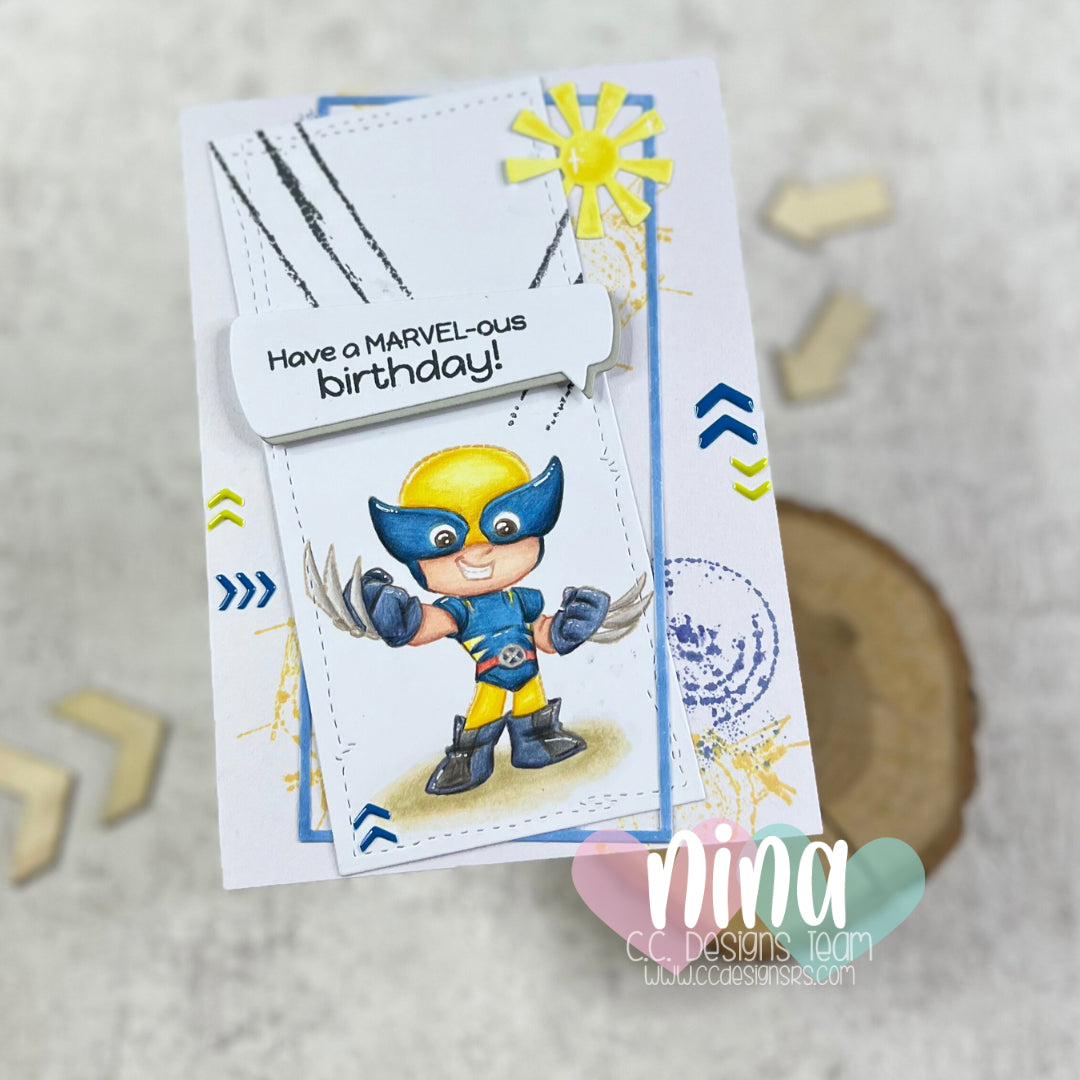 Hello my dear crafty friends,  today I want to show you my Marvelous Birthday card.  For todays card I choose the cute wolverine stamp from "Marvelous" Stamp Set. I coloured it with Copics and Polychromos, then layered two different Cardbases, diecutted with Gummiapan dies.  Some background stamps and Enamel dots later the card is finished.  I hope you like my new inspiration with the amazing Stamp set.  Check out my channels for more inspiration: Instagram: Ninas_Kreativreich YouTube: Ninas Kreativreich Crafty hugs,  Nina 
Posted by DESIGN TEAM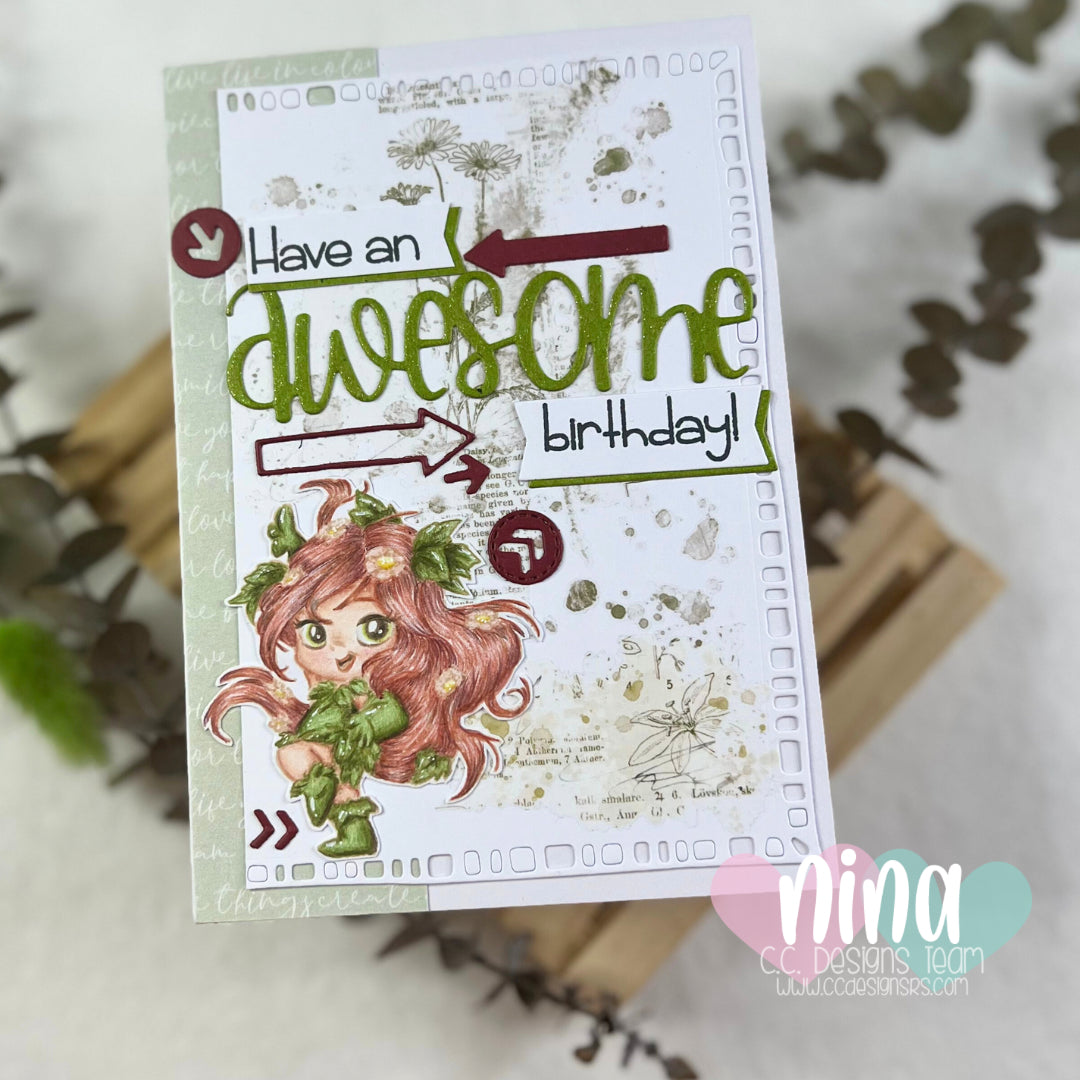 Hello dear crafty friends!  Today I want to show you my card with cute new Ivy stamp from "Villian" stamp set.  I designed a suitable background with rub ons and punched out the overlay with a cutting die from Moda Scrap. The Poison Ivy is coloured by Copics and Polychromos.  I divided the lettering and replaced the word "awesome" with a stamped lettering. I also punched out and glued on a few arrows as decoration.   Check out my channels for more inspiration: Instagram: Ninas_Kreativreich YouTube: Ninas Kreativreich   Crafty hugs, Nina
Posted by DESIGN TEAM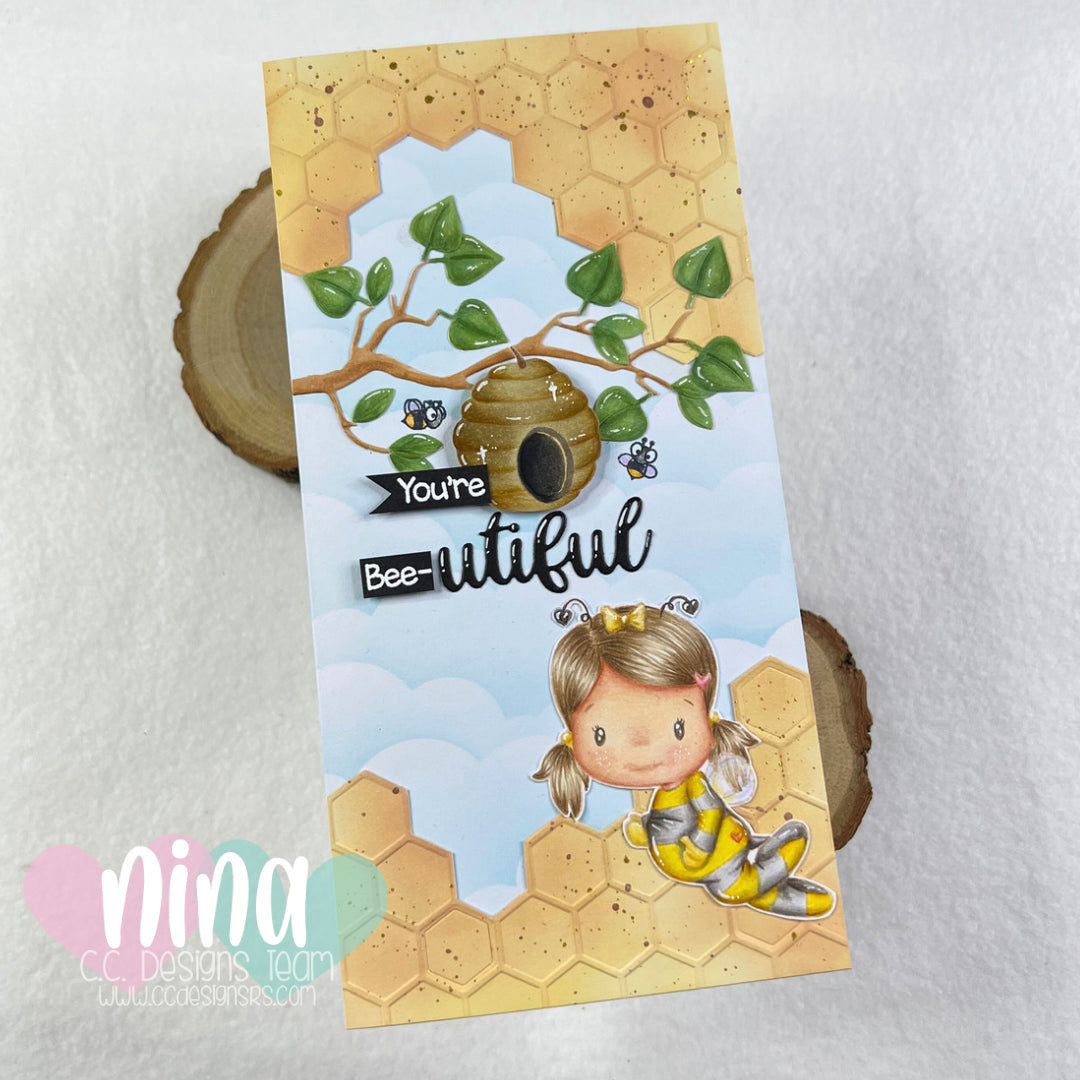 Hello everyone!  Today I want to show you my card inspiration with the cute Bee Swissie.  I created a scene with embossing folders, cloud Stencils and some matching decorations. The cute swissie is coloured with copics and Polychromos. I hope you like my card. Check out my channels for more inspiration: Instagram: Ninas_Kreativreich YouTube: Ninas Kreativreich   Crafty hugs, Nina
Posted by DESIGN TEAM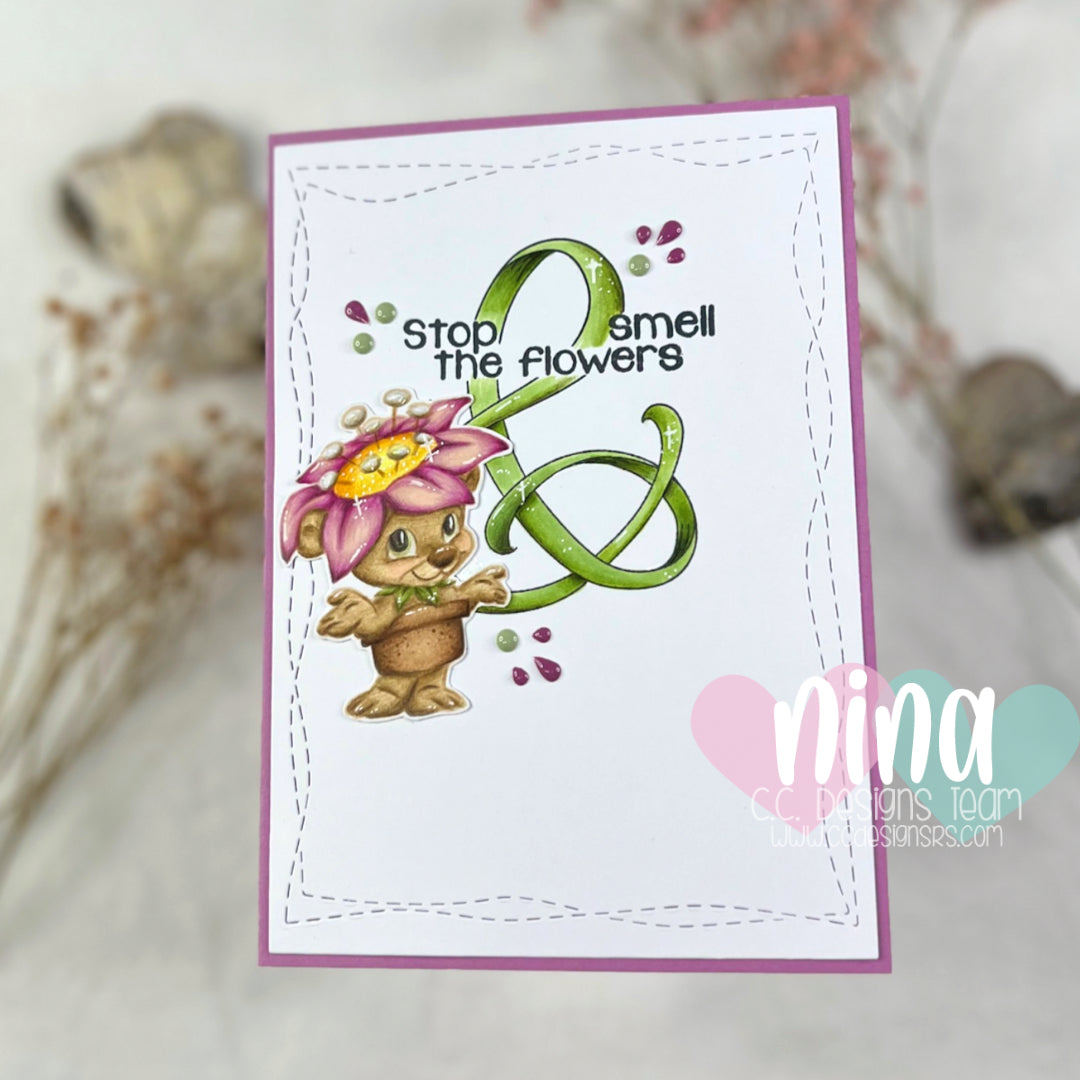 Hello everyone! I'm so incredibly excited about I'm writing my first blog post for my absolute favorite brand. It is a great honor for me to support this warm and talented team with my inspirations.Thanks to Christine, Meghan and the lovely and creative teamies for this incredibly great opportunity and the warm welcome to the team.You made my biggest dream come true! I still can´t believe it. Today I want to show you my second card for C.C.Designs.For it I used the cute set "Potted Animals". I prefer to color with Copics and Polychromos and especially in combination. The sweet...
Posted by DESIGN TEAM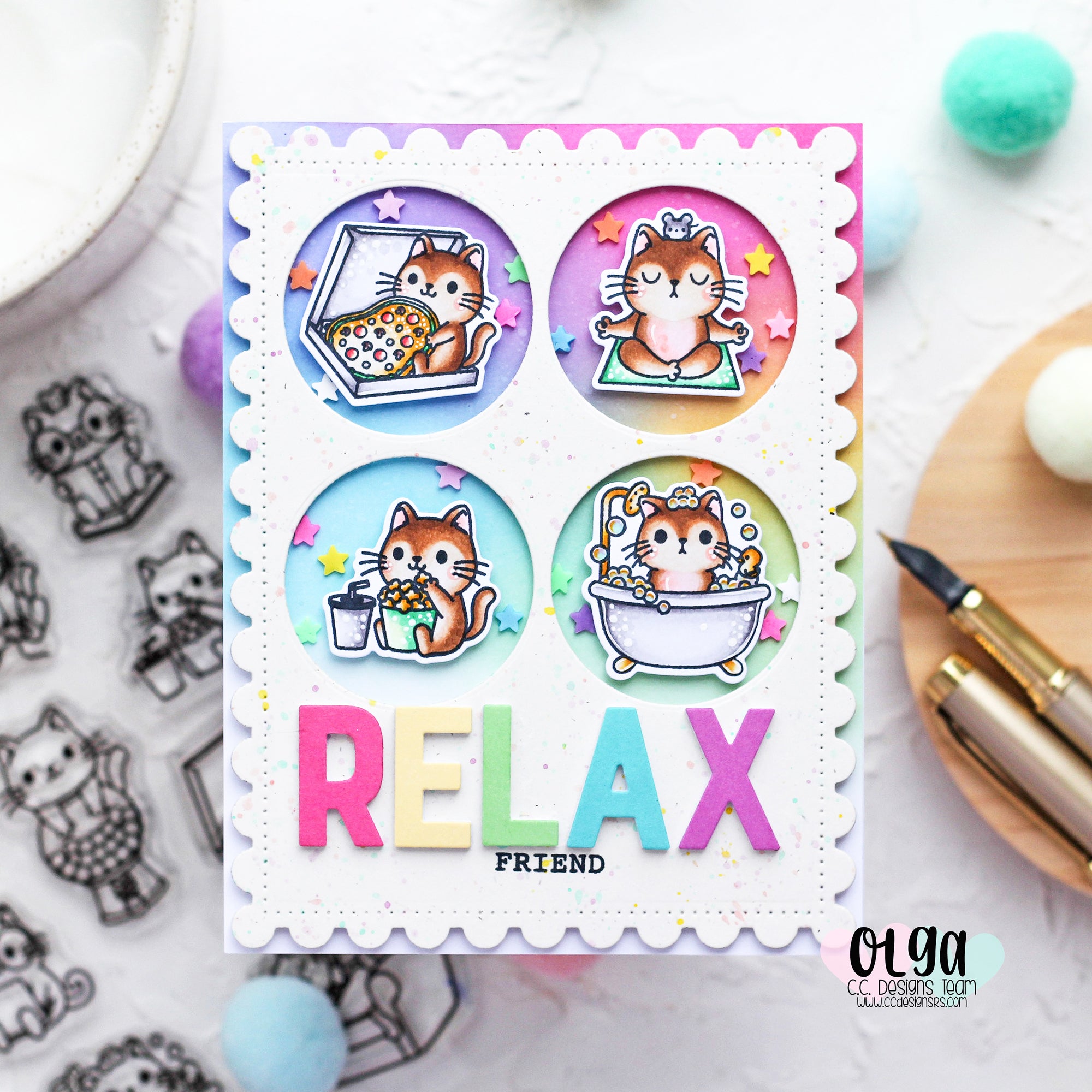 Hello, friends! Olga Moss is here. I think the Cat Kinda Day is probably my favorite set. What makes these cats especially lovable and fun to play with is the way they are all busy with something. I will also note that their actions are united by the fact that all these are types of relax. So I decided to make a card on this theme. And that gave me the idea to create little areas where they would be separately.  I stamped a bunch of these adorable little cats in a black hybrid ink and colored them all with copic markers. Next I die cut the images...
Posted by DESIGN TEAM
Hi, friends! It's Olga Moss here. I share with you a shaker card where I used absolutely amazing Skunk Clear Stamp Set. I stamped the images in black hybrid ink and colored them with my alcohol markers. Next I die cut the images out with the  Skunk Outline Die. For the front layer, I die cut the big frame,for the bottom layout, I created an ink blended background in pink and yellow colors. I stamped the sentiment on the background in black. With all the pieces ready, I can now finally assemble it al together in shaker. And I placed the images on the shaker panel.  Hope you enjoyed today's...
Posted by DESIGN TEAM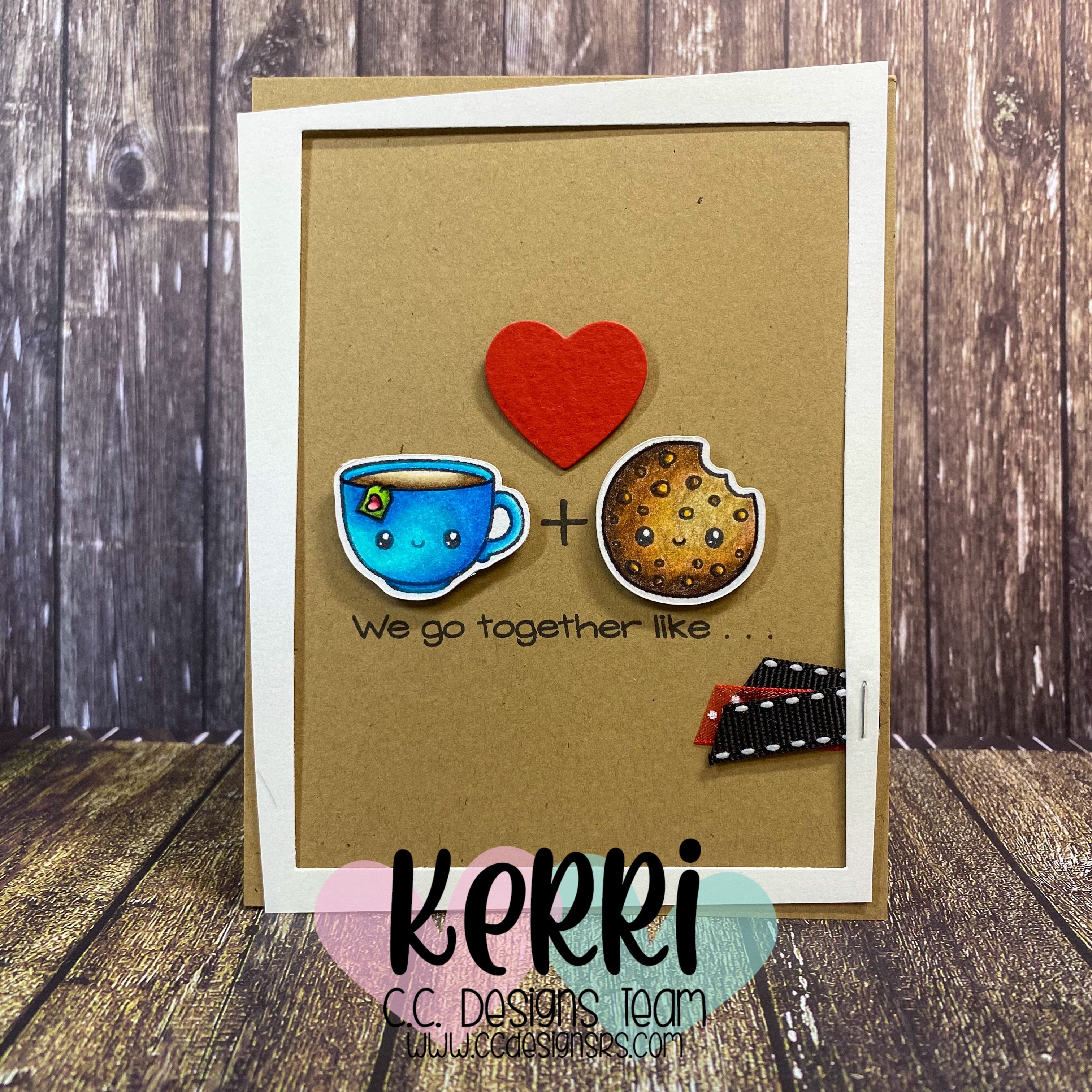 Good morning and welcome it is Kerri here.  Today I am sharing a card I made using the new set called Inchies Food . This set is from the New Release over at C.C Designs .  I love this set it has so many images and of course the sentiments are perfect!!  I stamped my images onto white card stock with Memento Tuxedo Black Ink.  I then die cut them and colored them with Prisma Pencils.   Prisma Pencils Used Blues - 901, 105, 905, 992 Browns - 947, 946, 1082, 941, 943, 1094, 1084 Greens - 908, 911, 912, 913 Reds...
Posted by DESIGN TEAM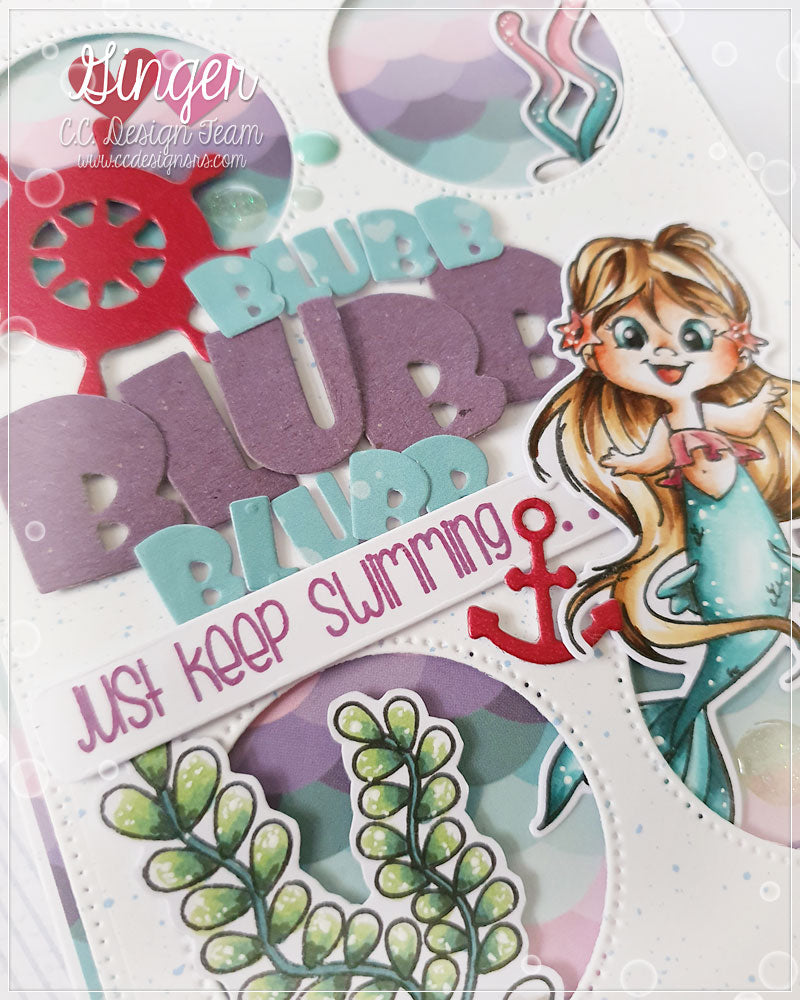 Hello dear ones, today it goes with me, Ginger, into the depths of the seas. But we dins not alone one of the sweet mermaids accompanies us. I have used the new stamp sets "Mermaid Party" and "Underwater Scene" and the matching "Mermaid Party Outline Die". In addition, the "Mini Alphabet & Numbers Metal Die". I hope you like this card! Love greetings Ginger
Posted by DESIGN TEAM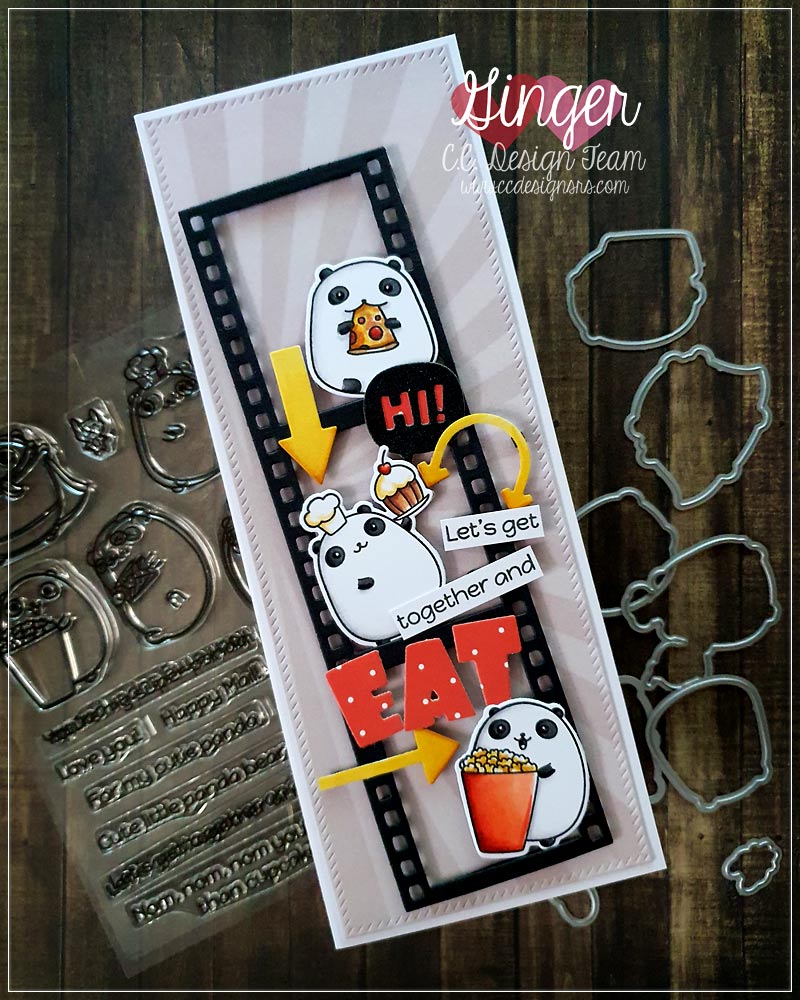 Hello all,today it's my turn again to show you something I made with one of the new stamp sets. For this I have picked out the "Panda Party" stamp set. There are also the outline dies to match. Sometime after Corona, when we all get to meet again, I want this card to go as an invitation to friends and then we'll have a nice movie night and dinner. I used these Copic colors for the coloring. Love greetings Ginger  
Posted by DESIGN TEAM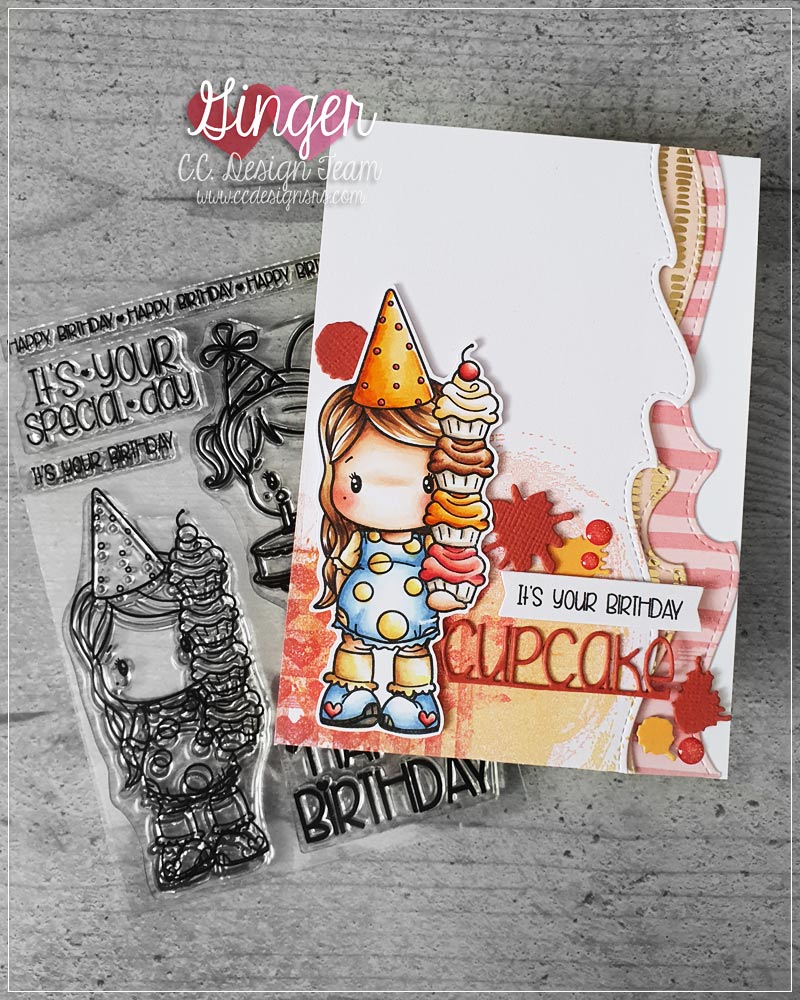 Hello dear ones, today it becomes sweet and that in several respects. Every time I see the stamp I definitely get a craving for a little cake, who also? In addition to the current stamp set, I used an older cutting die. I think that was one of the first I was allowed to call my own from CCD. I use:Birthday Swissies Clear Stamp Set So I'm going to bake a cake ;-)Be dear greetings Ginger  
Posted by DESIGN TEAM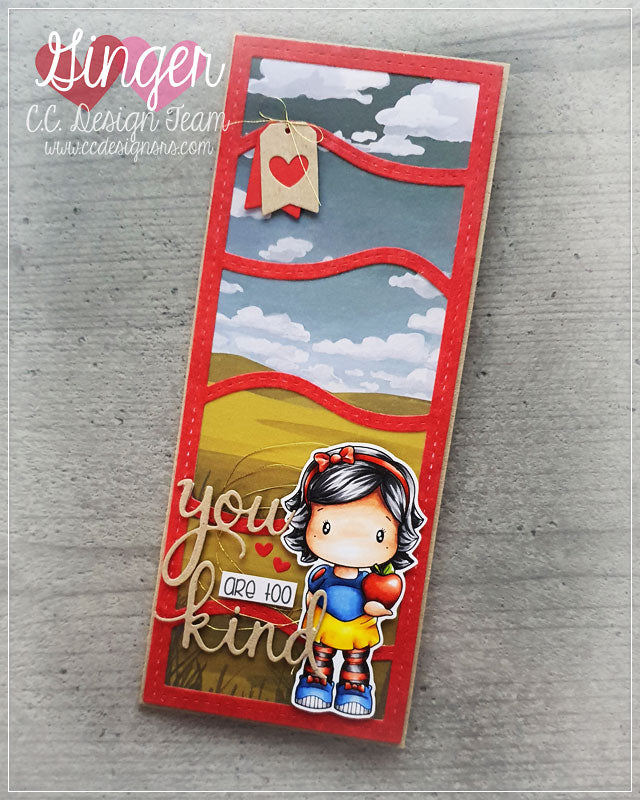 Hello! I already admit that she is my favourite from the current release, maybe because I dressed up as "Snow Swissie" when I was a kid. Somewhere I even have a photo from kindergarten. I stuck to a saying from the "4 Seasons Sentiments Clear Stamp" Set and copied it with word dies and the stamp. Colored I have again with copics and these were it: Hugz Ginger
Posted by DESIGN TEAM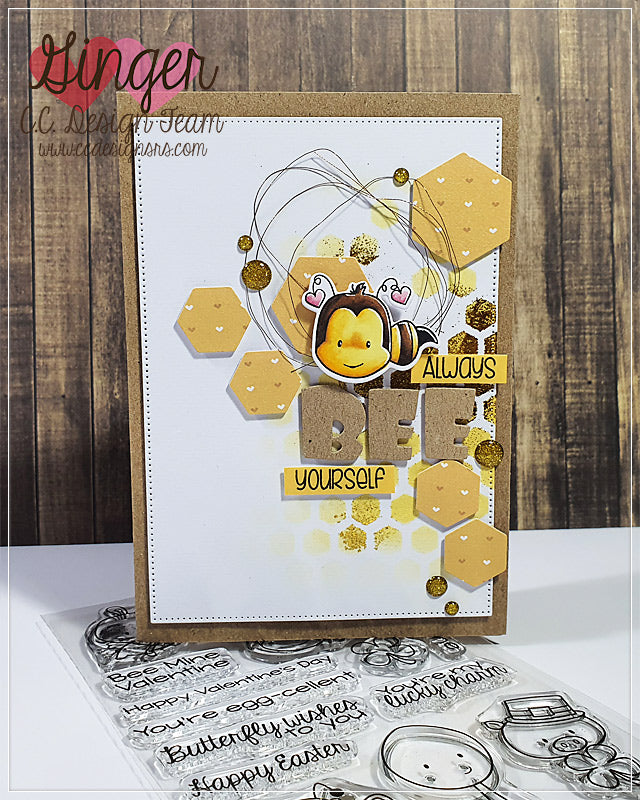 Hello! This little bee from the set February & March Clear Stamp Set is what I really like. You can play with the word "bee" so beautifully. That is what I did and that is how this map was created. I hope you like it! Bee awsome ;-) Hugz Ginger