Posted by DESIGN TEAM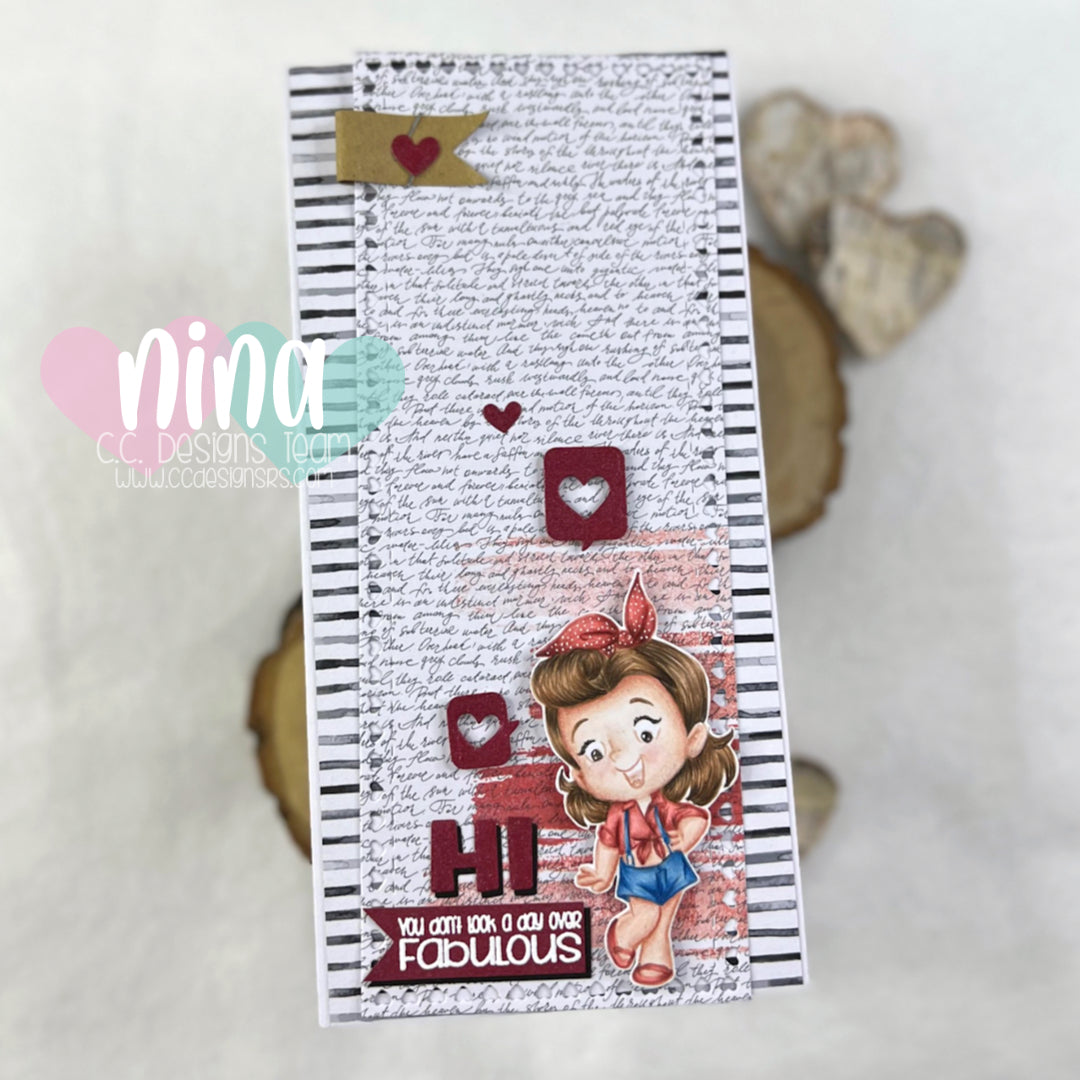 Hello, my dears! Today I have an inspiration for you with the cute girl from the Rockabilly Gals stamp set. I used two design papers as the card base. One of them is diecutted with an older CC Designs die and I stamped the background a bit.  I colored the cute girl in no line technique and glued her on with 3D pads. The "Hi" is from the film strip set and the saying is from the same stamp set. I embossed it white and cut a banner out of it. I used the speech bubble dies from Mama Elephant and...
Posted by DESIGN TEAM
Hello dear ones, today it is my turn again to inspire you with a card or something similar. At least I hope to do it ;-) Therefore I chose the stamp set "Tiny Wisemen" and made a Slimline card. I colored it again with my beloved Copic markers. This time I really went very deep into the ink pot. Since every now and then the question comes up which ink pad colors I used, I took a photo of these, too. Best regards your Ginger https://www.instagram.com/colorfulcluttereddesk/
Posted by DESIGN TEAM
...begins very early for me. I already decorate the apartment at the beginning of November and my planner must not be inferior. For the monthly overview I used the cute stamp set "Tiny Christmas" and the matching dies. The stamps are so popular that they are sold out at the moment, but they will be back in stock soon. Even when we were shown this stamp set, what I was going for. With these sweet faces it's not surprising, is it? I stamped on marker paper with the "Black Olive" hybrid ink pad, because this is very suitable for all...
Posted by DESIGN TEAM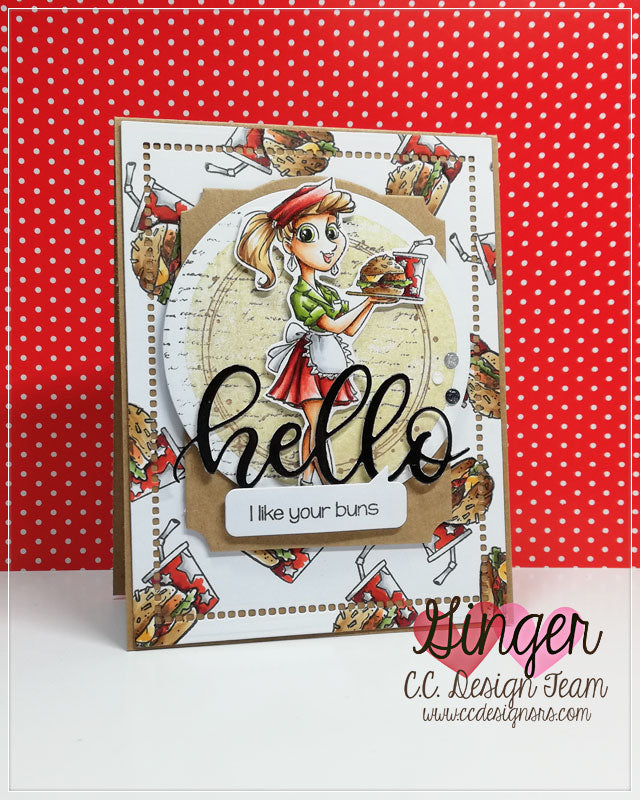 Hello together! Are you hungry? Then here comes your food. So I get some when I see the stamp set ;-) I cut out the motif with a small pair of scissors, the trick is to move the paper and keep the scissors relatively still, then it works very well. I coloured the background with the delicious food and the Clara with Copcs. But this time I kept it rather striking. Because I wanted to achieve a more comic style. I hope I succeeded. What do you say? I used these things: Car Hop Clara Sparkle Enamel Dots Hugz Ginger
Posted by DESIGN TEAM
Hello, dear.Today I bring you a little card with two of the cute birds that have been on sale since the beginning of May. In the background you can see an old acquaintance, the background stamp "Hearts & Arrows". I only partially inked and stamped it with grey ink. I also used some punches from the Quad Collage Die Set. This set is so versatile that I really take it at hand over and over again. Among other things I used the following materials:Cute Birds Clear Stamps Cute Birds Outline Metal DieHearts & ArrowsRazzle Dazzle Clear Enamel DotsQuad Collage TheI...