You are an AQUA-Superstar! ⭐️ C.C. Designs June Release
Posted by DESIGN TEAM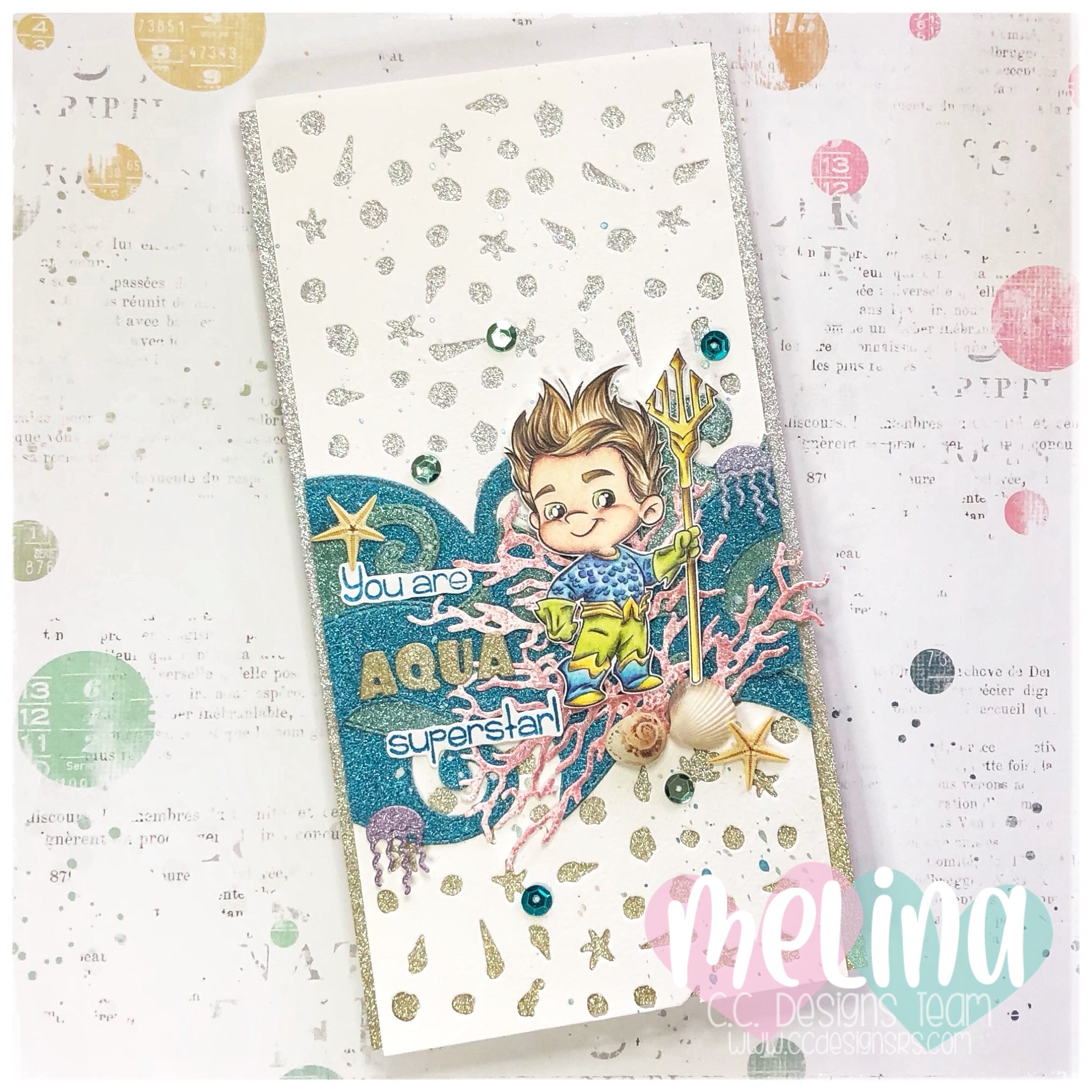 Hi everyone 🌊 here is Melina! 

Our June Release is so super- ⭐️ -tastic you already know by yourself and I am sure you love it too!
I prepared another card design by using "Superstars" set from it so here it is - this time the scene I put this cute superstar plays under the sea!
I am just back from my short sea vacation and at the beach I found some seashels and seastars … so I decided to put them also on the card. So I had to die cut some waves from different glimmer cardstocks and die cut also a 🪸 coral… colored my cutie again with Polychromos and voila! Ready!


I hope you like my sea design idea for the AQUA-Superstar Hero and moreover I could inspire you 🫶
Thanks for stopping by! I Can't wait to see how you put your cute "Superstars, Superheroes or Villains" in scenes on your future projects. Show us your creative ideas in our facebook group ❤️
Be creative and healthy, sea 🌊 you soon!
Crafty hugs,
Melina
Instagram: @handcrafts_by_meli
YouTube: HandcraftsByMeli