Creating Your Own Design Paper
Posted by DESIGN TEAM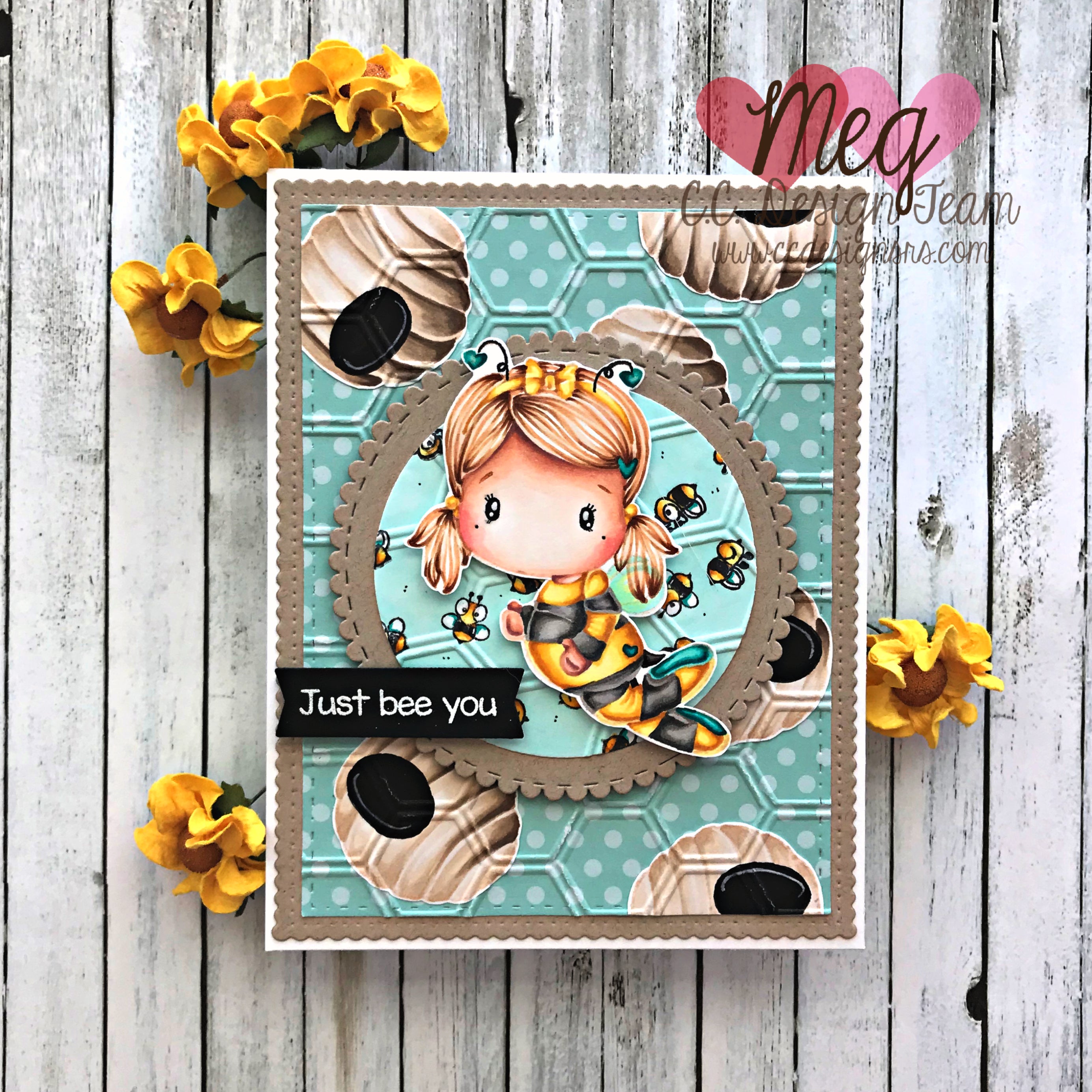 Hello! It's MEG here today with a tutorial (really, tips - just some things you may not have considered before) on creating your own design paper using stamps.
For this project, I've used the new
Bee Swissie clear stamps
. Our little Swissie comes with some accompaniment stamps, which is what brings the magic to this design.
In my project, there is only 1 piece of actual design paper (the blue dotty paper). But it looks like there are several, yes? Here's what I did.
First, I die cut the dotty paper with my Rectangles die. I also die cut a circle out of white cardstock for the center.
Then, I colored up and cut out about 5 beehives. Using the little bees from the Bee Swissie stamps, I arranged them on my clear stamp block and stamped out a random pattern on the white circle.
Next, I colored the white bee background using Copics. If you want your paper to look like design paper, it's a good idea to add some color to the white background.
I also arranged my hives on the dotty paper randomly and glued down. It's a good idea to make sure some of the hives come off the paper. Trim those pieces.
Then, here's the magic (in my opinion). Using a stencil-as-an-embossing folder, or an actual embossing folder, emboss both papers. This helps them look like they were originally just one paper.
Now, you're ready to finish your project. This is a great way to use coordinating stamps from a stamp set in a different way!
Hope you try this and have fun!