Foxes Wood Slice Magnet Tutorial
Posted by DESIGN TEAM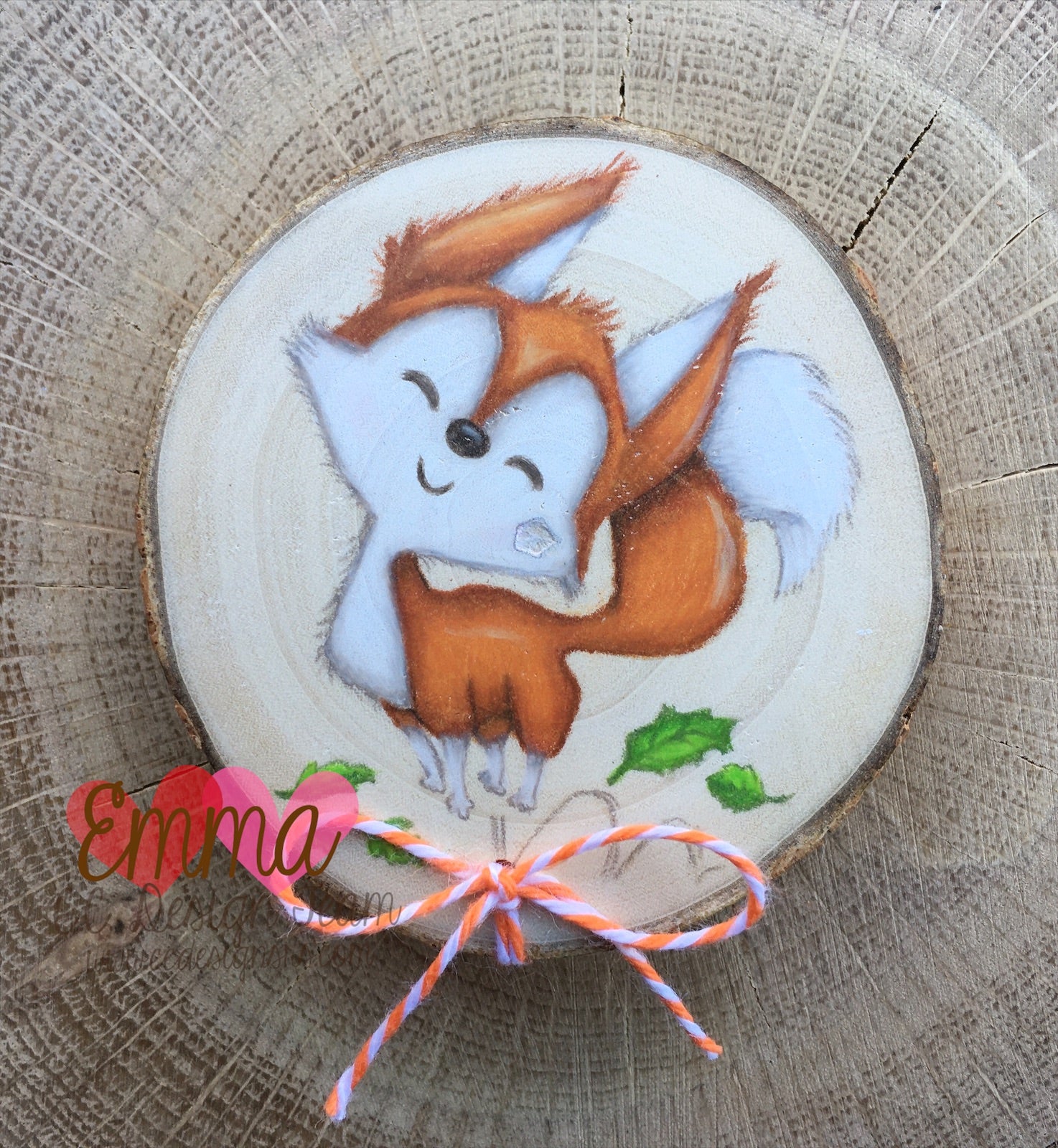 Hello lovelies I have a quick and easy tutorial to share with you today on how I made my super cute wood slice magnets.
Step 1: Gather your supplies. I used a 3" wood slice made of pine, Ink on 3 Fadeout ink but any light coloured ink would work, Prismacolor pencils and the gorgeous NEW Foxes clear stamp set. 
Step 2: Make sure your wood slice is smooth! You don't need to prime it but if your wood is rough it will need to be sanded down first. Stamp your image directly on to the wood and then begin to colour with your coloured pencils. I have used my Prismacolors today not just because they are my favourite but because the creaminess of them blends so well on this wood. 
Step 3: Work in small areas with your pencils. It's easier then trying to colour the whole image in one go. I always colour dark to light so each layer blends in to the next. I don't use anything to blend except the pencils themselves.
Step 4: When you have coloured the whole of your piece and you're happy with it then you will need to spray or paint it with a fixative. I have used the Winsor & Newton general purpose spray varnish to seal in my pencils. Let it dry! After the wood slice has dried you can then add embellishments. I have added a small bow using orange and white bakers twine.
Step 5: This is the last step. Adding the magnet. I have used a very strong Neodymium disc magnet - 10mm x 1mm. You can attach this with a small blob of hot glue or with some strong liquid glue. 
Step 6: Finished! Yay! Take a step back and admire your gorgeous creation. 
Thank you for joining me today. I can't wait to see what you create. Happy crafting! Hugs Emma xoxo
Reviews (4 comments)