Simple Background With Stencils!
Posted by DESIGN TEAM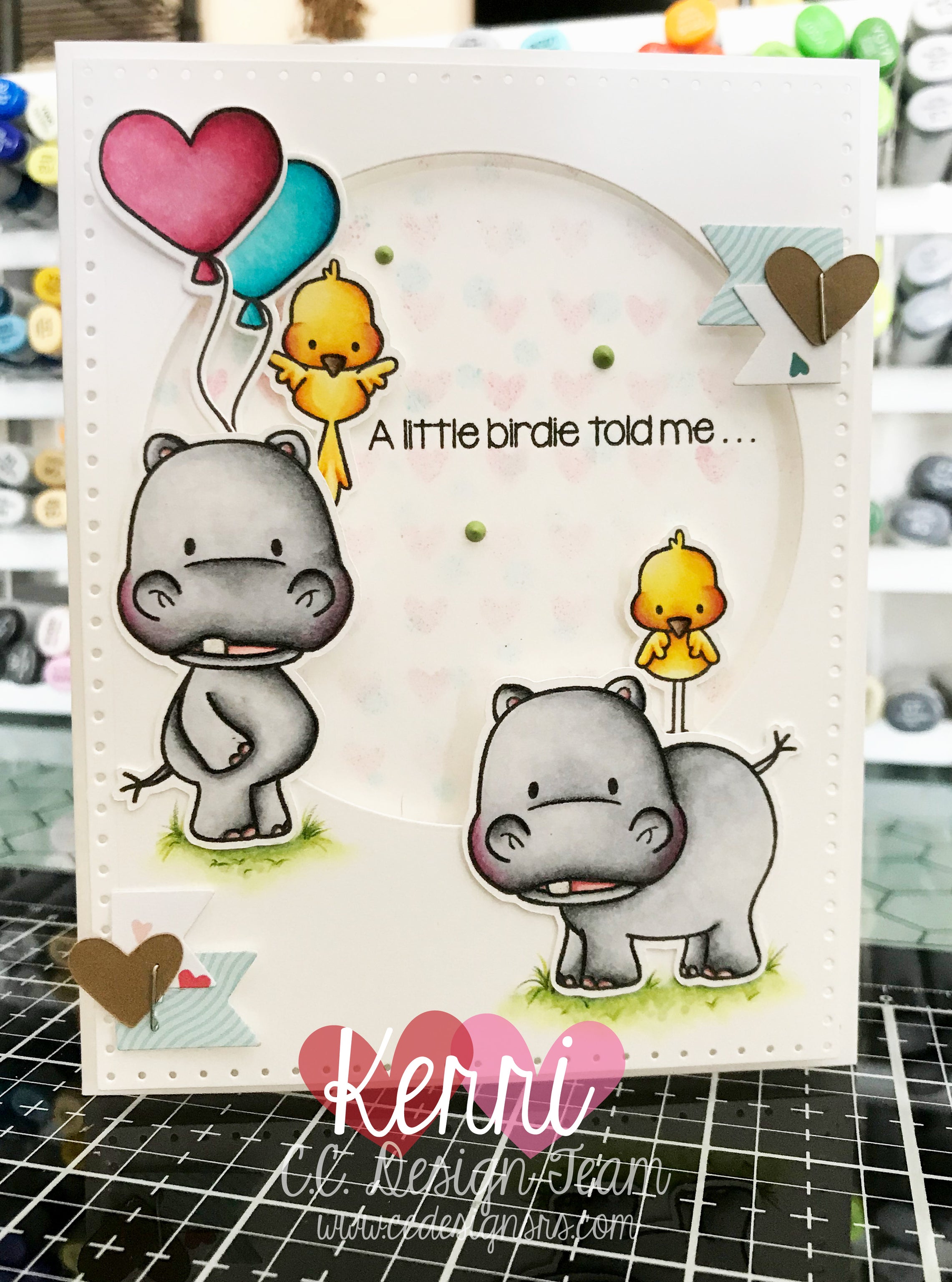 Gather your supplies so here I used 2 stencils from C.C Designs One is called BIRTHDAY DOTS and the other is MINI HEARTS! I grabbed two Copic Markers you can choose your own colors.  A white card base which is 80 lb Nennah also some painters tape. Copic Airbrush system was also used
Secure the card base and then secure stencil so that nothing moves on you! You can also load your marker into the Airbrush holder I used blue for the dots.
When finished remove first stencil gentle and set aside now repeat the above steps again with second Stencil and color.
I used the stamp set called HIPPO BIRDIE TWO EWE colored up the pieces with Copic Markers and added shading with Prisma Pencils! I fussy cutout everything Stamped my sentiment onto card base.
Boom here is all of the pieces put together!! This is one of my all time favorite sets!! This could be used for so many different occasions!! The Stencils along with the Stamp Set can all be found over at C.C Designs click on the link!!
thanks for stopping by!!!
Kerri