Posted by DESIGN TEAM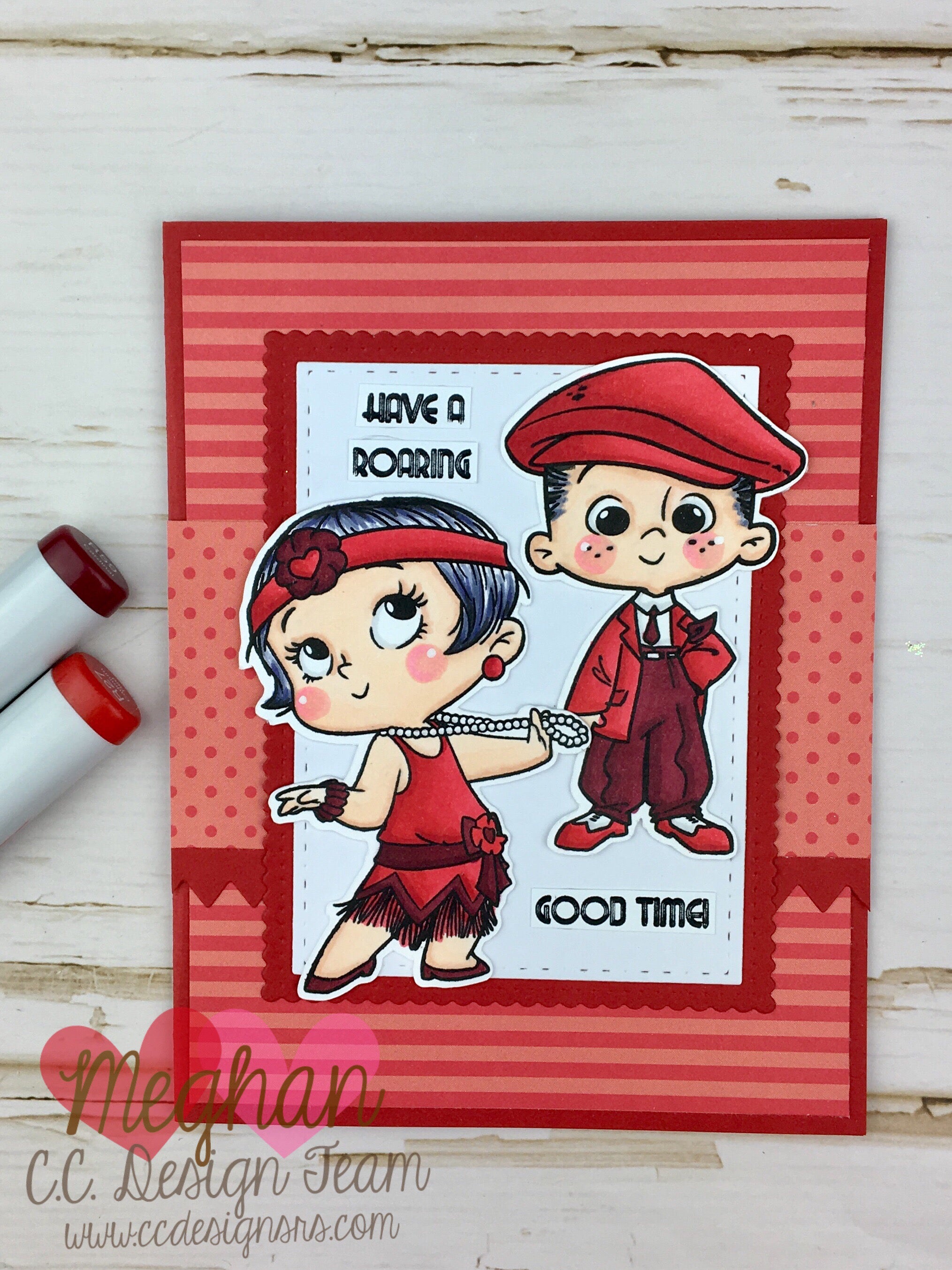 Hi Crafty Friends, I have a ROARING GOOD TIME Tutorial for you today featuring the NEW Roaring 20s Gals & Guys from C.C Designs. I made three monochrome cards with a similar design so once you start the process you can mass produce these for any occasion. Make Crafty Friends Q & A: Q: Can you do any of the Roaring 20s Dance moves? The Charleston? The Fox Trot? Black Bottom? Texas Tommy? A: Me? I can do the Charleston Let's start with the finished cards so you know what we will be creating.       Step #1: Die...
Posted by DESIGN TEAM
Hi Crafty Friends, I have a FUN Easter Tutorial for you today! Let's make some Easter Baskets! All you need is ONE sheet of 6x6 Paper. It takes maybe 5 minutes to make these darling little treat baskets and you can decorate them in so many ways! I'm using C.C Designs NEW 6x6 Easter Paper Pad and Tiny Easter Stamp Set.      Step 1: Pick out your 6x6 paper and score the paper at 2" and 4", turn your cardstock, and repeat.     Step 2: Cut each of the corners off   Step 3: Cut into the 2...