Teen Swissie Afro Hair Tutorial
Posted by DESIGN TEAM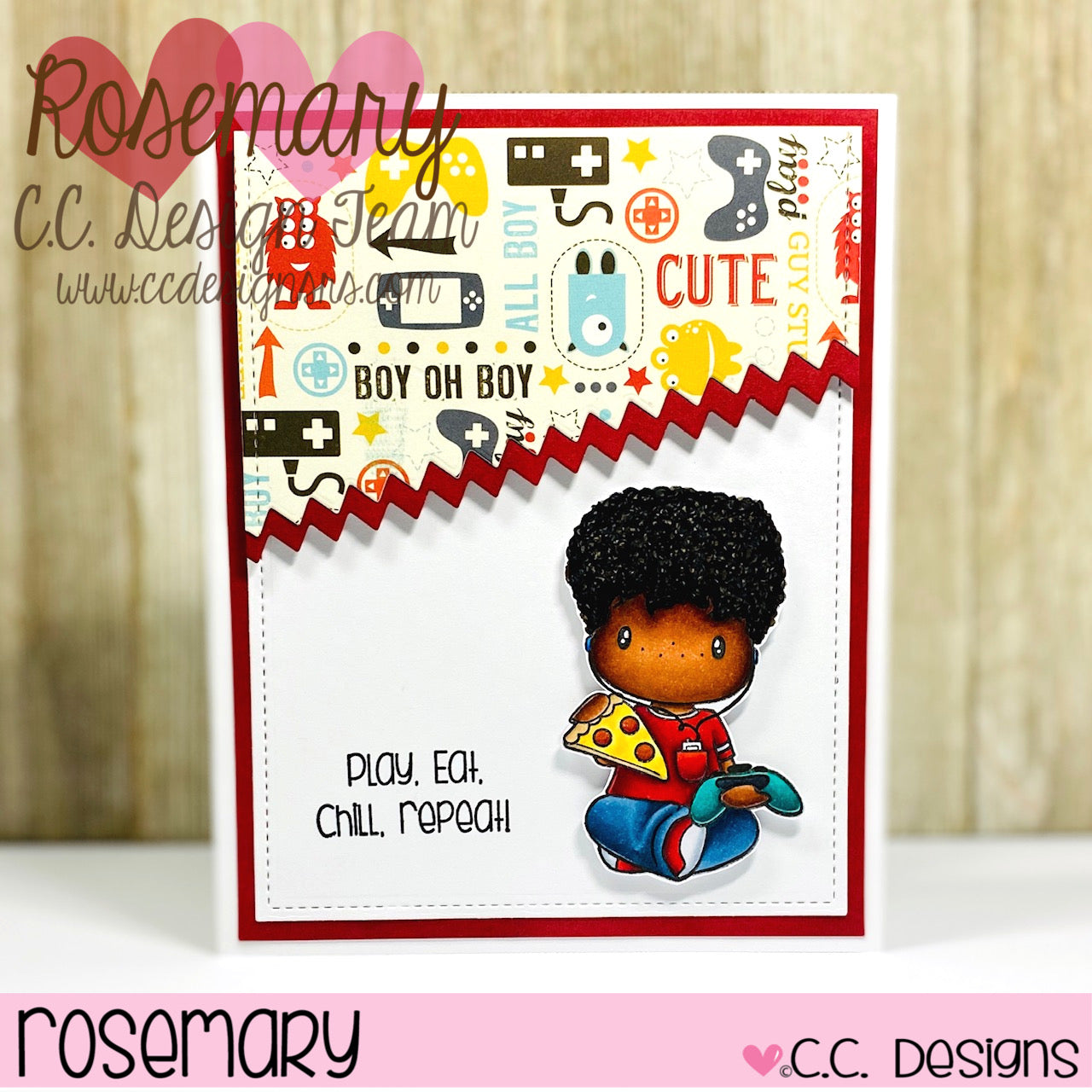 Happy Tuesday everyone! It's Rosie here today sharing a tutorial on how I created an Afro hairstyle for
Teen Swissie
on the card I made during release week. I use Copic Markers for my main coloring medium.
STEP 1: I stamped my image onto Xpress-It Blending Card using
C.C. Designs Black Olive Ink Pad
, and colored his skin using E11, E13, E15, E37, E18. Next, I used Copic Black 100 to create the base squiggly lines. This helps to hide the stamped hair line. At the top of the pic you can see how I scribbled the marker to create random circles (I scribble clockwise and counter-clockwise to fill in the space). I left some large open circles, because I'm going to fill those in with some brown.

STEP 2: I bring in E49 and continue to add squiggly lines to fill in more of the white areas.

STEP 3: I bring in E47 and continue to add squiggly lines filling in more of the white space.

STEP 4: For the final step, I bring in E44 and add dots over the hair to fill in the white spots especially those closer to his face.

This is the final result of his hair all colored in.

Here he is on the final card. I hope this inspires you to try a different hairstyle on your C.C. Designs characters!
Hugs,
Rosie
Reviews (4 comments)