Happy Halloween!
Posted by DESIGN TEAM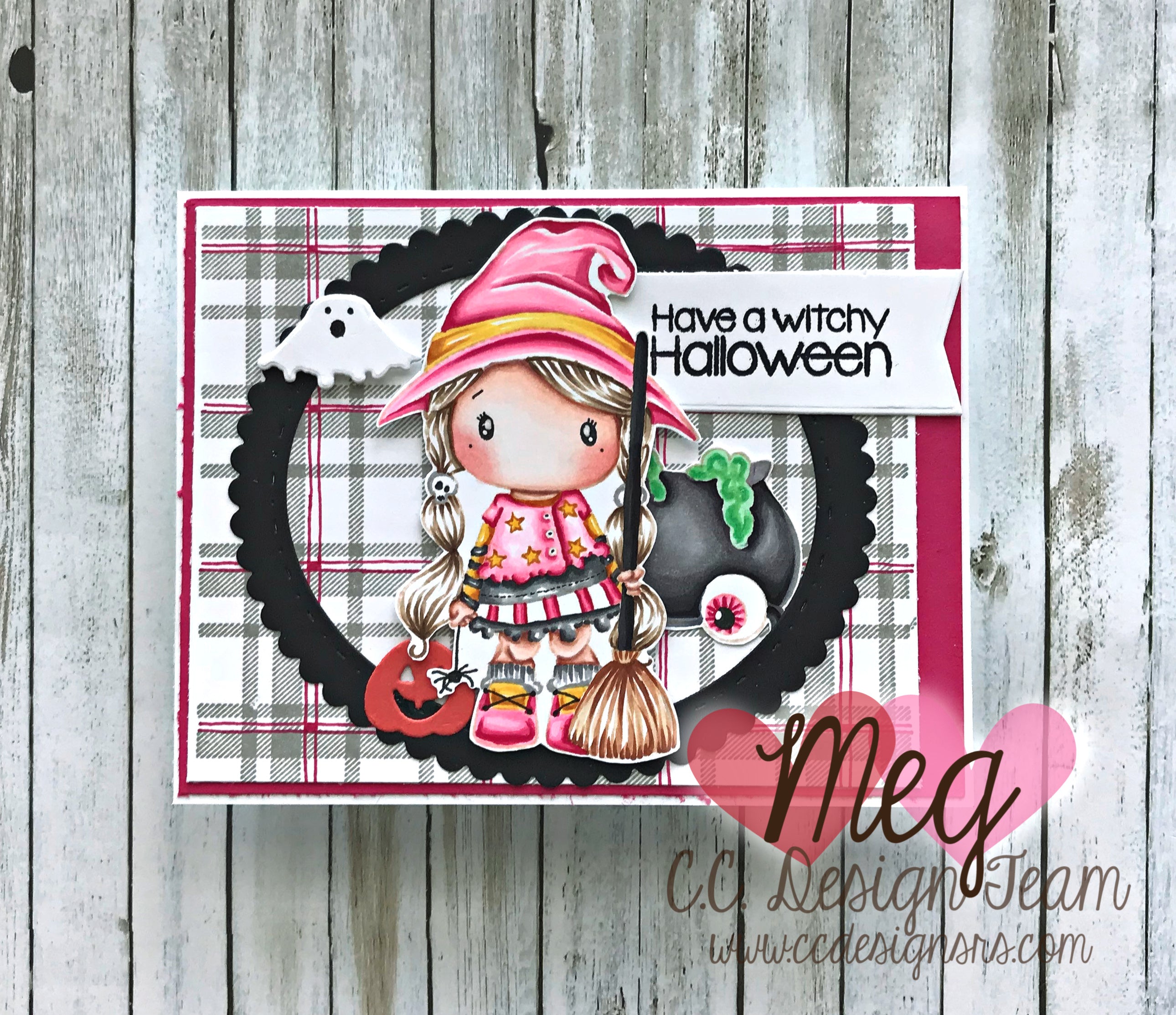 Hi everyone! It's MEG here today with a Halloween card that uses lots of new products! I can't believe we're getting into the fall of the year already! Time really does fly!
I colored up my pixie in pink - it's still warm and summery outside, and thought this witch would look good dressed for the season!
Have fun till I see ya next time!