C.C. Blog — In & Out Oval die
Posted by DESIGN TEAM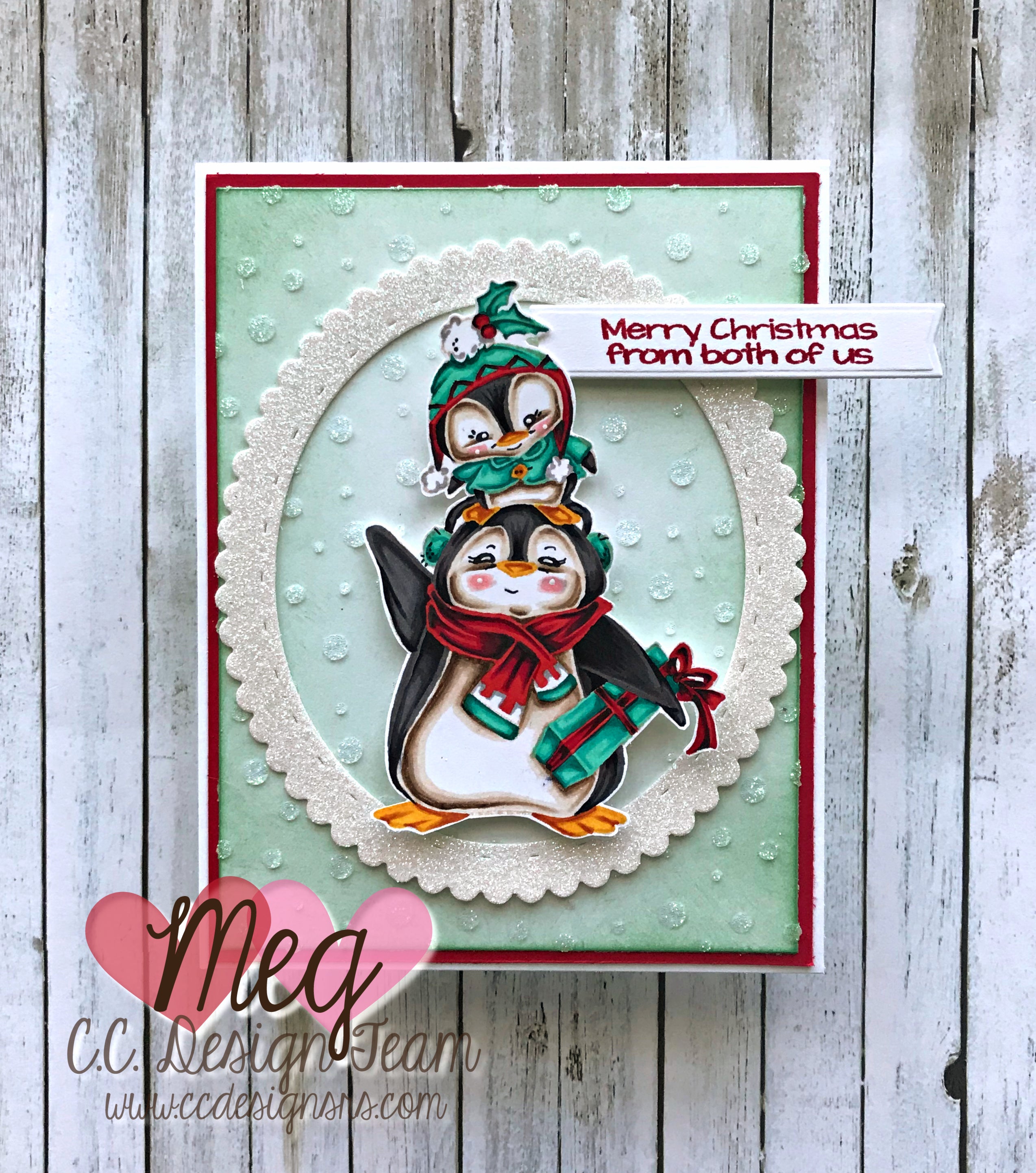 Hello all! It's Meg here today to share with you some cute penguins! I used the new Christmas Together clear stamps and colored up these cuties using a no-lines coloring technique. I think they are just sooo cute! I completed my design using the In & Out Oval dies, and the Large Banner dies for my sentiment. The background sparkles were also made with a retired C.C. Designs stencil! Have a happy day!
Posted by DESIGN TEAM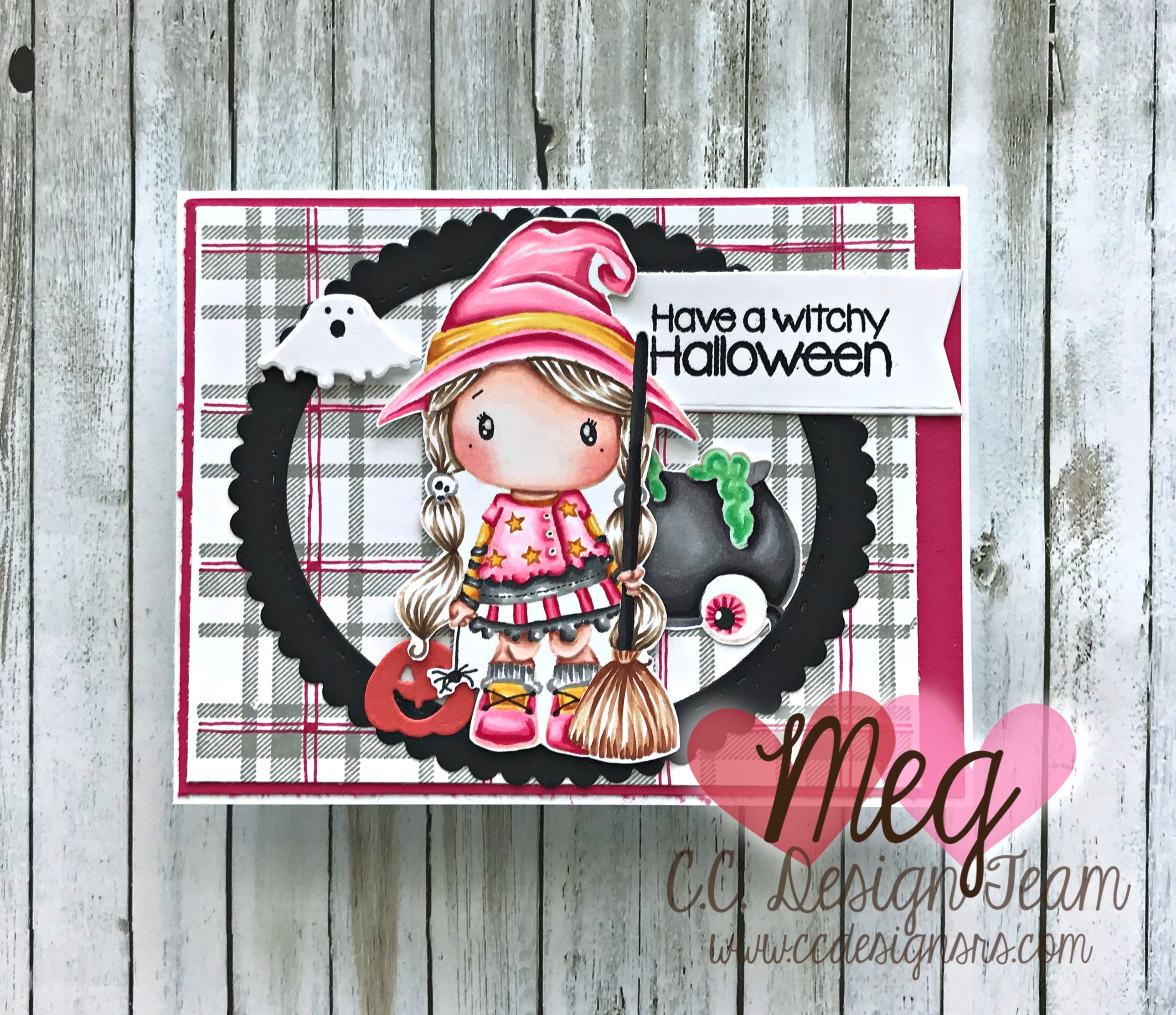 Hi everyone! It's MEG here today with a Halloween card that uses lots of new products! I can't believe we're getting into the fall of the year already! Time really does fly! My project today uses the Swiss Pixies Halloween clear stamps, along with the Plaid Background rubber stamp (I added the pink lines myself - easy peasy to do!). I added the pumpkin and ghost by using the Unicorn Halloween Costume die, my sentiment with the Large Banner die, and the black frame with the In & Out Oval die. I colored up my pixie in pink - it's...
Posted by DESIGN TEAM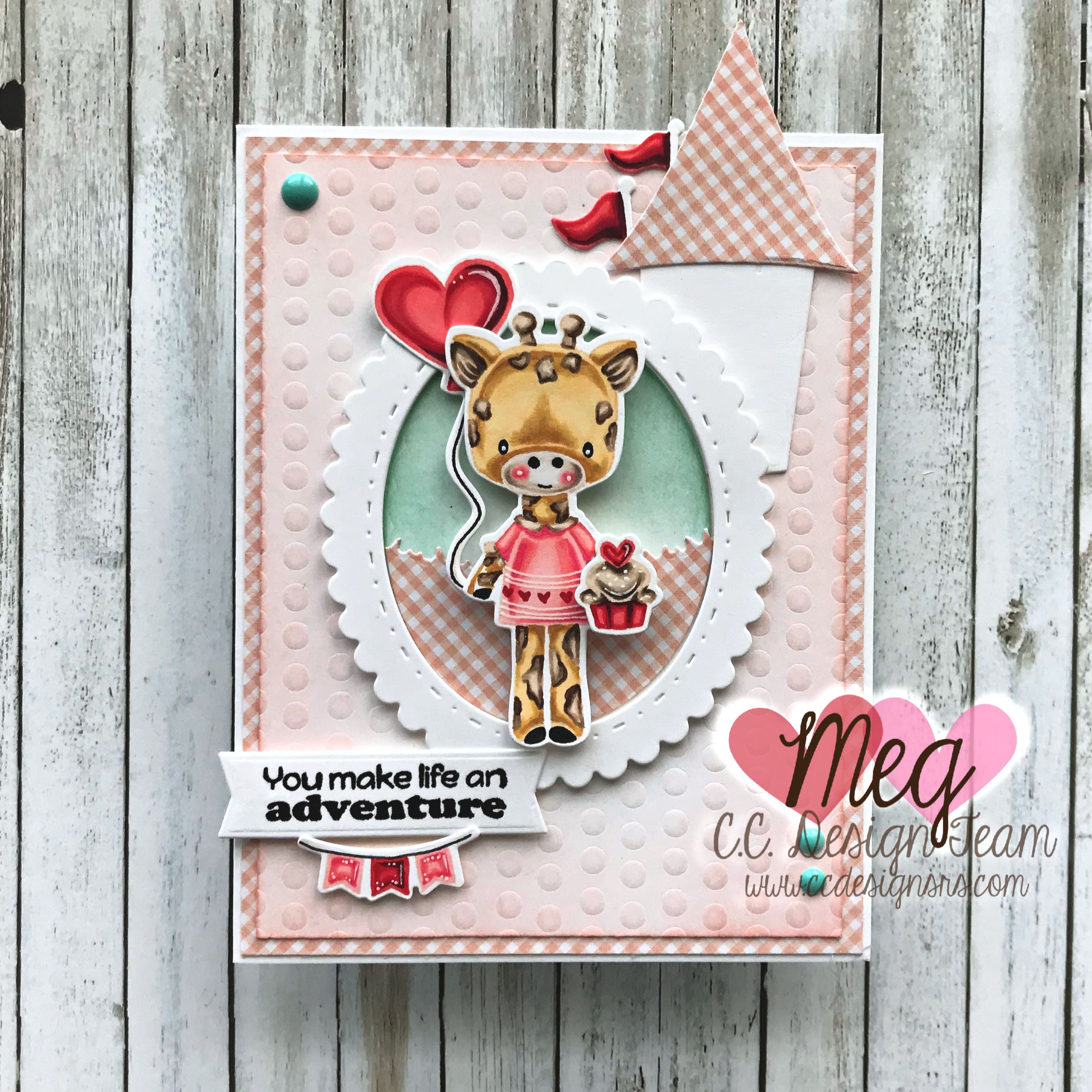 Hello, it's Meg here with you today! I love making nearly-monochromatic cards with the cuties in the C.C. Designs shop. The magic behind today's card is in the background. Did you know that you can run the C.C. Designs stencils through your die cutting machine, and end up with a beautiful embossed background?! Cool, huh?! To use this technique, you need to Google how to do this with your particular machine. No matter which machine you have, you will need a rubber embossing pad. I've used lots of products from the shop to create this little scene. The products I've...