C.C. Blog — Cloud and Grass Die
Posted by DESIGN TEAM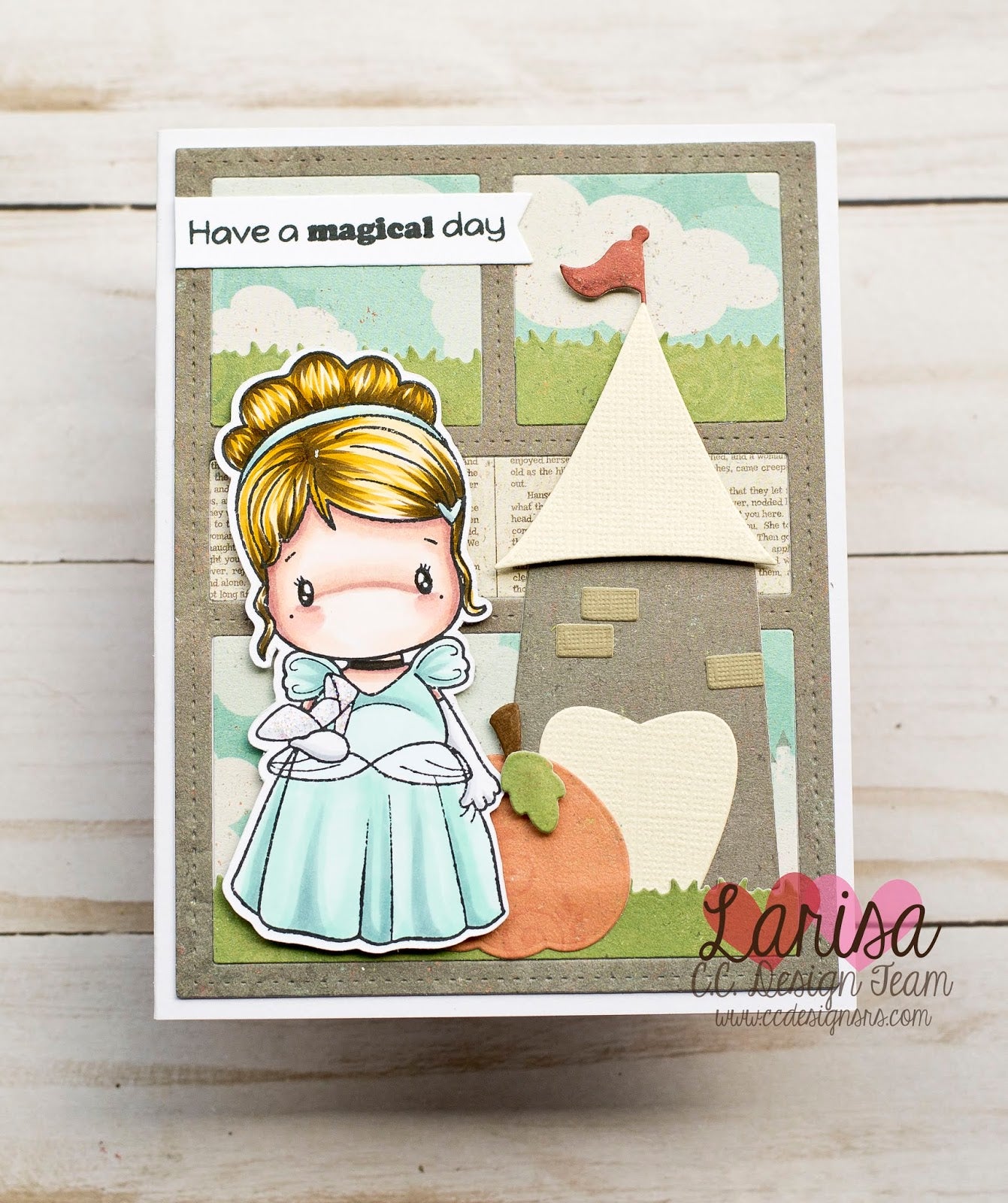 Hello!  Larisa here and today, I have a sweet little fairytale card for you featuring the NEW Ella Swissie stamp from CC Designs.  For my card, I used the Quad Collage die to create my background.  I also used the grass from the Cloud and Grass Die set to create my grassy hills.  Once I had my background created using patterned paper, I moved on to my little castle tower and added a little pumpkin in front of it.  Then I popped my image in front with some foam tape and added my sentiment to the top.  Such a sweet...
Posted by DESIGN TEAM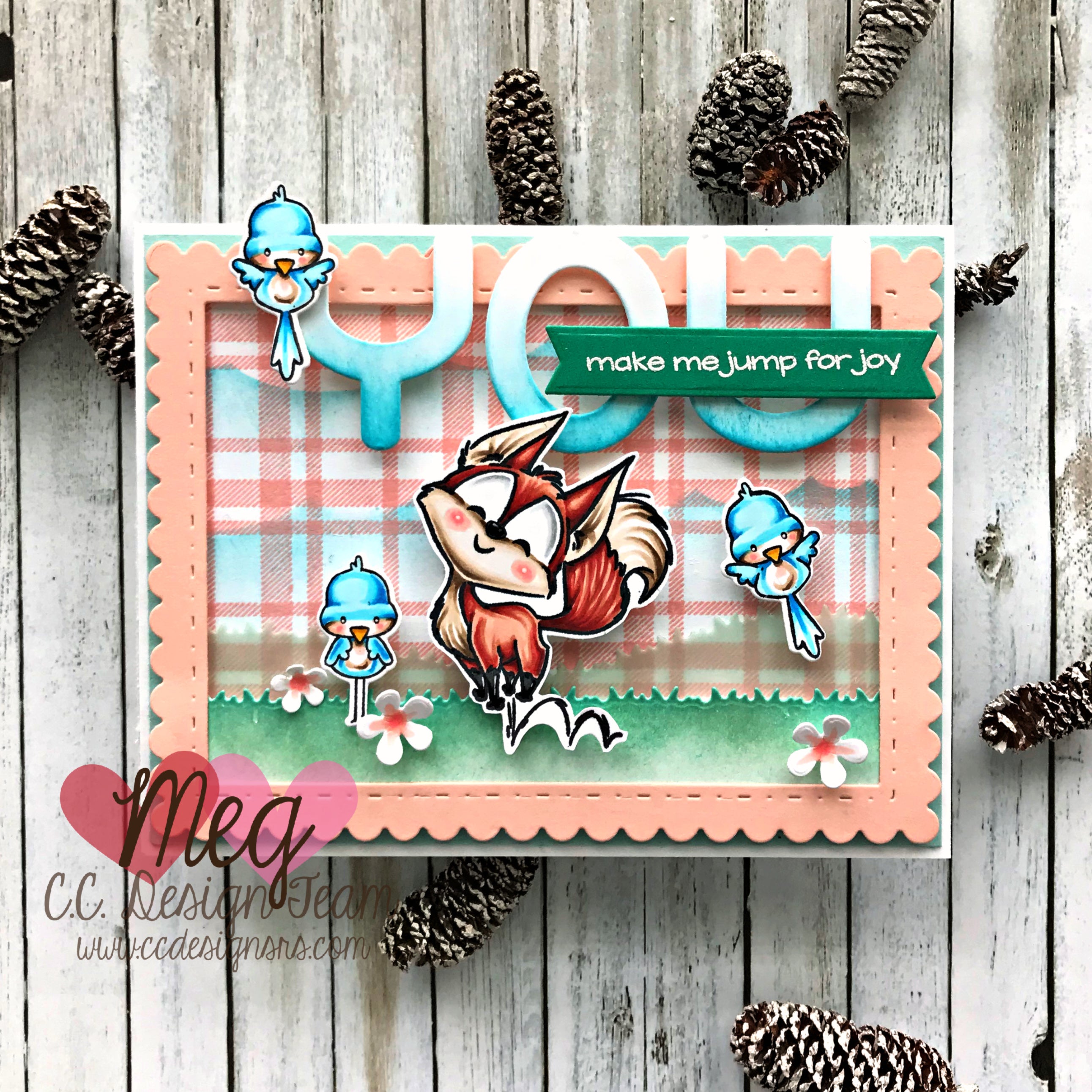 Hi everyone! It's MEG here today with a design featuring the new Foxes clear stamps and dies. I don't know about you, but I love combining stamps and dies from different sets to create something fun and fresh! Today, I used a variety of products from the shop for this creation. My fox found some friends with the birds from the Hippo Birdie Two Ewe stamps and dies, and I created my scene using the In & Out Rectangle dies, the Banner Accessories dies, the Foliage dies, and the Cloud and Grass dies. I tried to keep a simple color...
Posted by DESIGN TEAM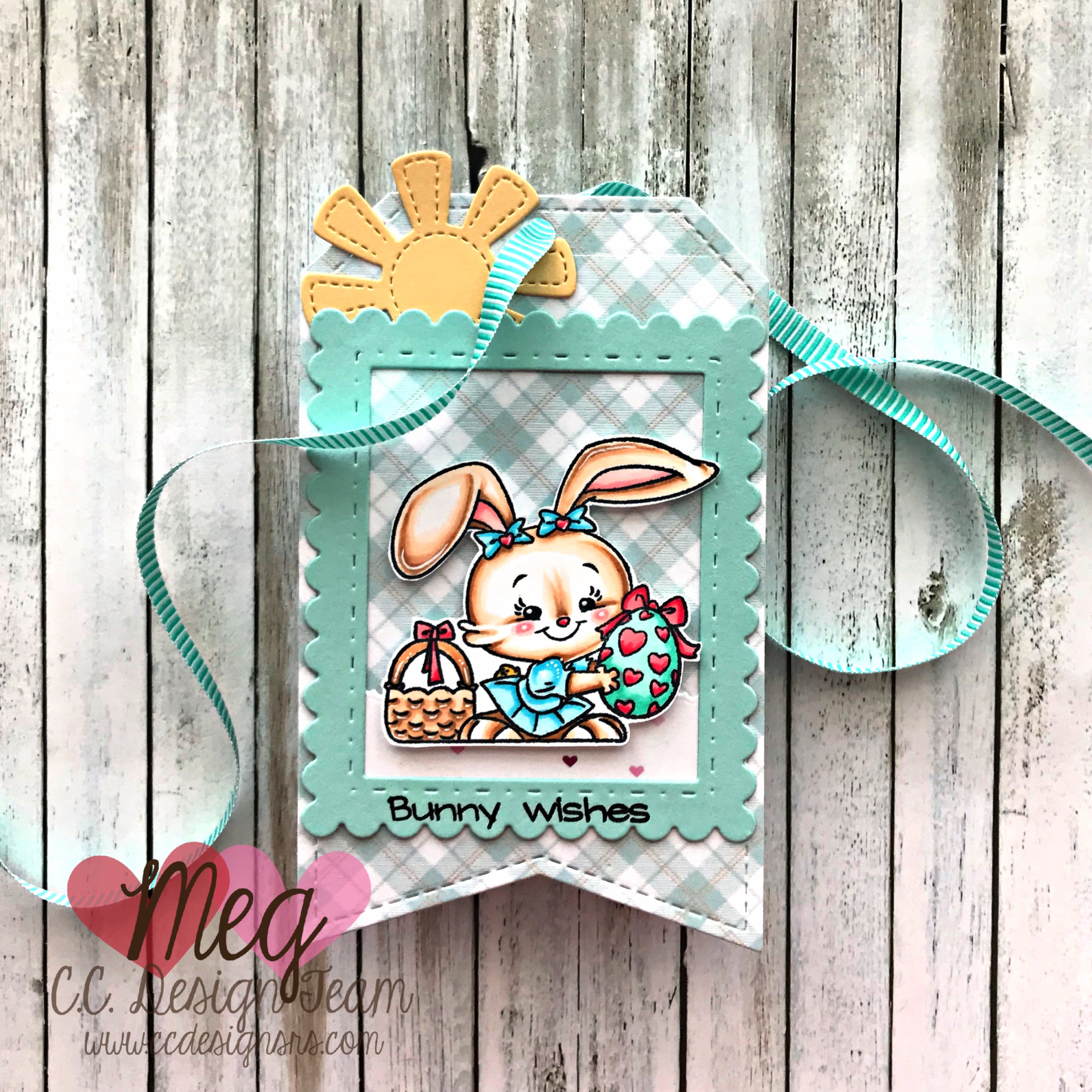 Hello and happy Spring! We live in such weird times, don't we?! I thought we could all use a little springtime cheer! Everyone loves taggies! The products I used for this project are: Tiny Easter clear stamps and dies, In & Out Rectangle die, Tags Galore die, Easter paper pad, Hearts & Pink paper pad, Cloud and Grass die. It doesn't take long to make a fun springtime tag, and you'll brighten someone's day! I hope I've brightened yours! Hugs, Meg
Posted by DESIGN TEAM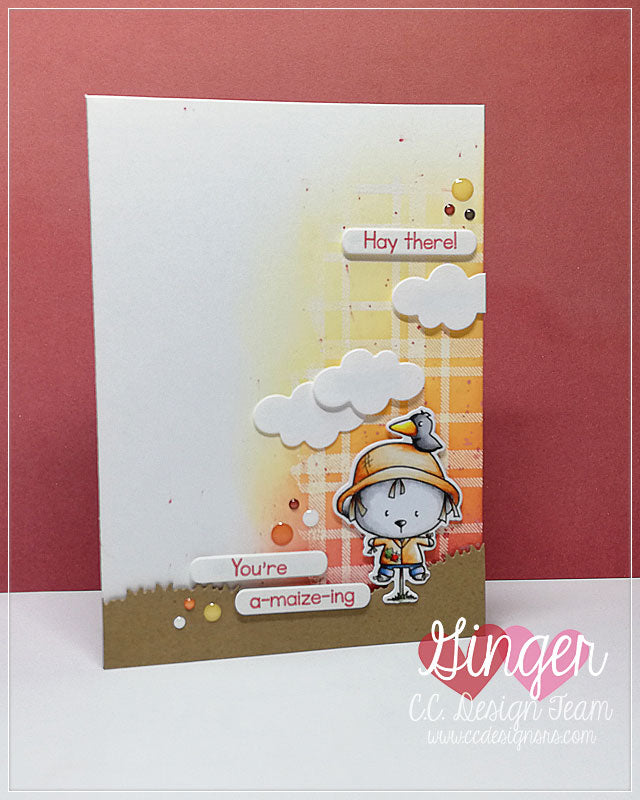 Hello friends, isn't that little scarecrow adorable? Would you let her scare you off? Not me ;-). In the background you can see the new background stamp, which I stamped with the embossing stamp pad, which is also quite fresh, and then sprinkled it with white embossing powder and melted the powder. After that I distributed Distress Oxide stamping ink and made some paint splashes. The small labels are the "i" from the new alphabet dies. So you can use them differently. ;-) I have used amongst other things: August&September Stamps and dies "i" as label from Olive You Alphabeth...
Posted by DESIGN TEAM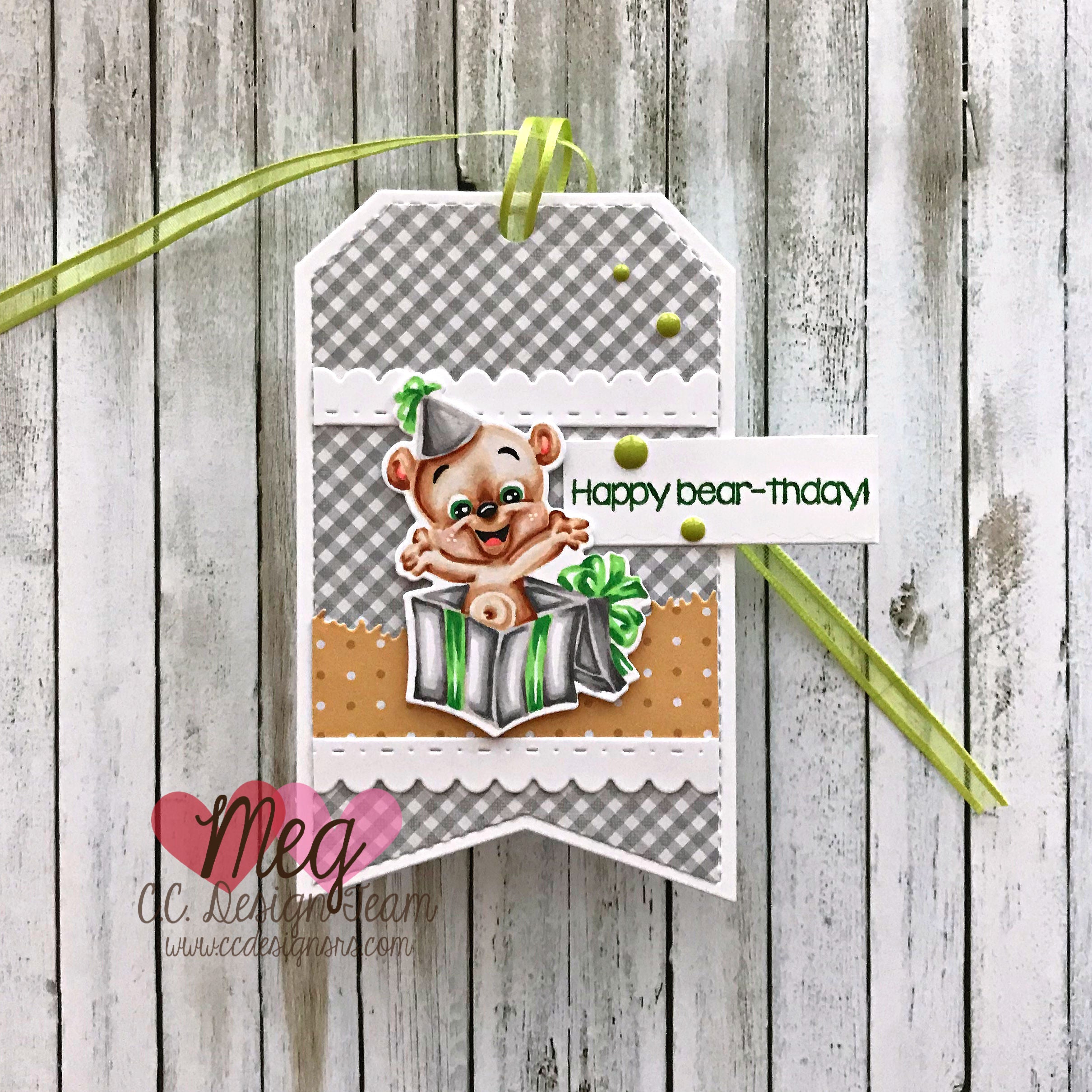 Hello! It's Meg here today, and I'm sharing a gift tag I made with the new Bears clear stamps and dies. What I love most about this stamp set is how versatile it is for boys or girls, just by the change of some colors. I added lots of pops to complete this tag made with the Tags Galore dies. I used the In & Out Rectangle dies to create my scalloped border, and the Cloud and Grass die to create a background. The Hearts & Dots paper pad added a nice pop of gold. I finished off this project...
Posted by CHRISTINE WOODEN
It's day 3 of our previews. The new release will be available April 4th at noon cst. Day 3 brings us the fun set Hippo Birdie Two Ewe. In the set are 2 hippos, 2 ewes, and 2 birds. I had so much fun creating this set, and the hippos just crack me up.   Card #1 features a hippo, bird, and 2 ewes along with the coordinating sentiment. The card is thin and long letting me add all 4 characters. I used the grass die from Cloud and Grasses Die and added the bigger bow from the Bow Die. I...
Posted by DESIGN TEAM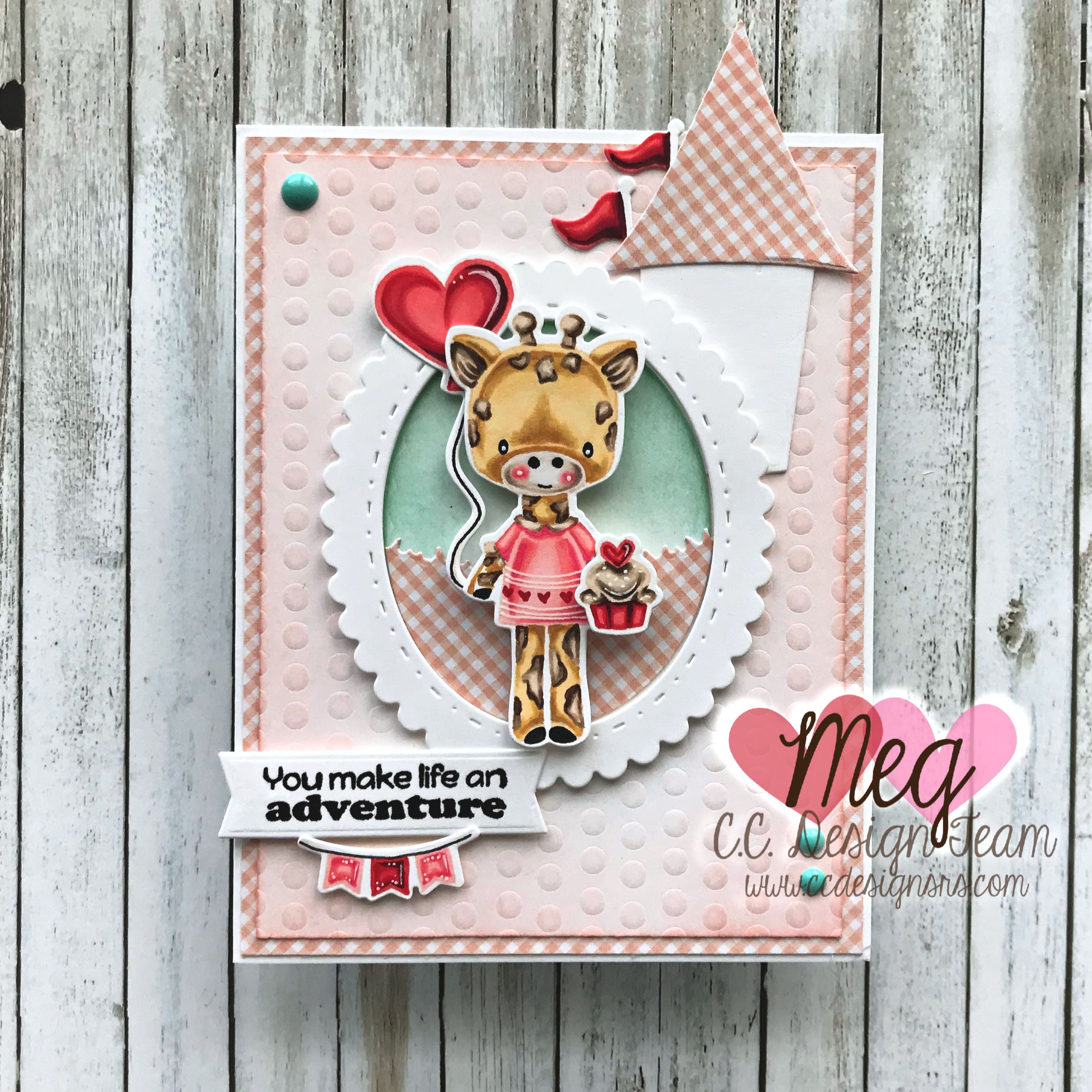 Hello, it's Meg here with you today! I love making nearly-monochromatic cards with the cuties in the C.C. Designs shop. The magic behind today's card is in the background. Did you know that you can run the C.C. Designs stencils through your die cutting machine, and end up with a beautiful embossed background?! Cool, huh?! To use this technique, you need to Google how to do this with your particular machine. No matter which machine you have, you will need a rubber embossing pad. I've used lots of products from the shop to create this little scene. The products I've...
Posted by CHRISTINE WOODEN
It's day 2 of our previews. The new release will be available tomorrow at noon cst.   There is a new die called Cloud and Grass. It has a cloud line and two different grasses, a hilly grass, and a straight line of grass. The grasses can be layered together or used by themselves. A lot of the cards in the post today use the die set. Card #1 is the cute little flower. The card is an A2 size (5 1/2" x 4 1/4"), and I layered on top of it pattern paper from the new paper pad Razzle...
Posted by CHRISTINE WOODEN
Woohoo it is time to preview the new February release. The release will be available on February 7th at 12 noon CST. Today and tomorrow the team and I will be previewing the new products that are being release.  To go along with the new stamps and dies there are 2 new paper pads and coordinating enamel dots. The paper pads are 6" x 6" and have 16 designs, with 2 sheets of each design. There are 2 different enamel dots, clear and shiny. The shiny dots has the color throughout the whole dot, while the clear has the color in...