Adventure
Posted by DESIGN TEAM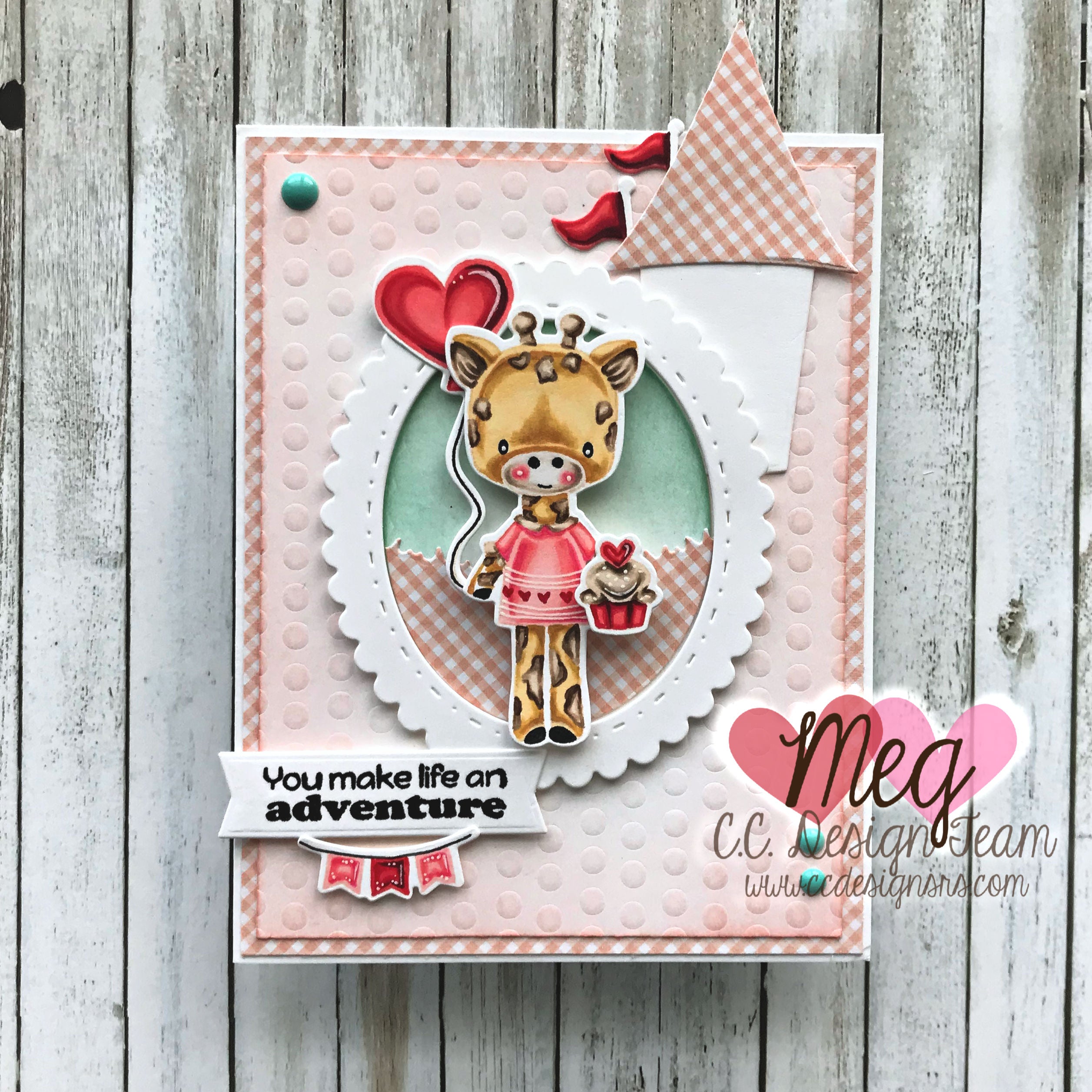 Hello, it's Meg here with you today! I love making nearly-monochromatic cards with the cuties in the C.C. Designs shop. The magic behind today's card is in the background.
Did you know that you can run the C.C. Designs stencils through your die cutting machine, and end up with a beautiful embossed background?! Cool, huh?! To use this technique, you need to Google how to do this with your particular machine. No matter which machine you have, you will need a rubber embossing pad.
I've used lots of products from the shop to create this little scene.
Hugs! Have a great day!
Reviews (1 comment)