Posted by DESIGN TEAM
Christmas is my favorite season, and gift tags are some of my favorite projects. They can be as elaborate or as simple as you'd like, but they are sure to be...stunning. The new Tiny Angels clear stamps makes taggies fun and easy, from traditional saying to contemporary, and has an assortment of really cute angels to choose from. Making this cutesy gift taggie was really easy, and other C.C. Designs products made it so. Here's what else completed this project: the Build A Snowman clear stamps (for the snowflakes), the Tags Galore dies, the Quad Collage dies, and the Banner...
Posted by DESIGN TEAM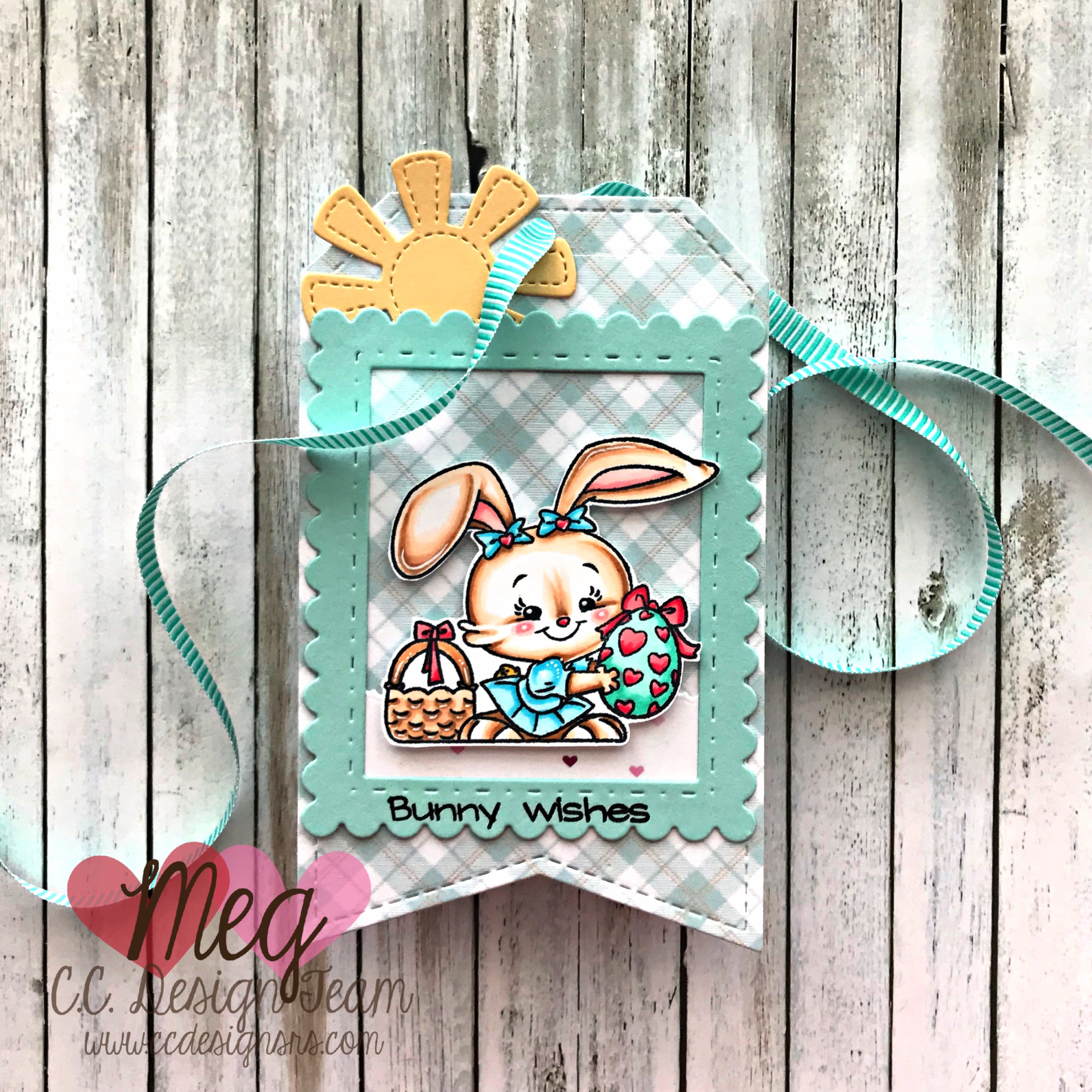 Hello and happy Spring! We live in such weird times, don't we?! I thought we could all use a little springtime cheer! Everyone loves taggies! The products I used for this project are: Tiny Easter clear stamps and dies, In & Out Rectangle die, Tags Galore die, Easter paper pad, Hearts & Pink paper pad, Cloud and Grass die. It doesn't take long to make a fun springtime tag, and you'll brighten someone's day! I hope I've brightened yours! Hugs, Meg
Posted by DESIGN TEAM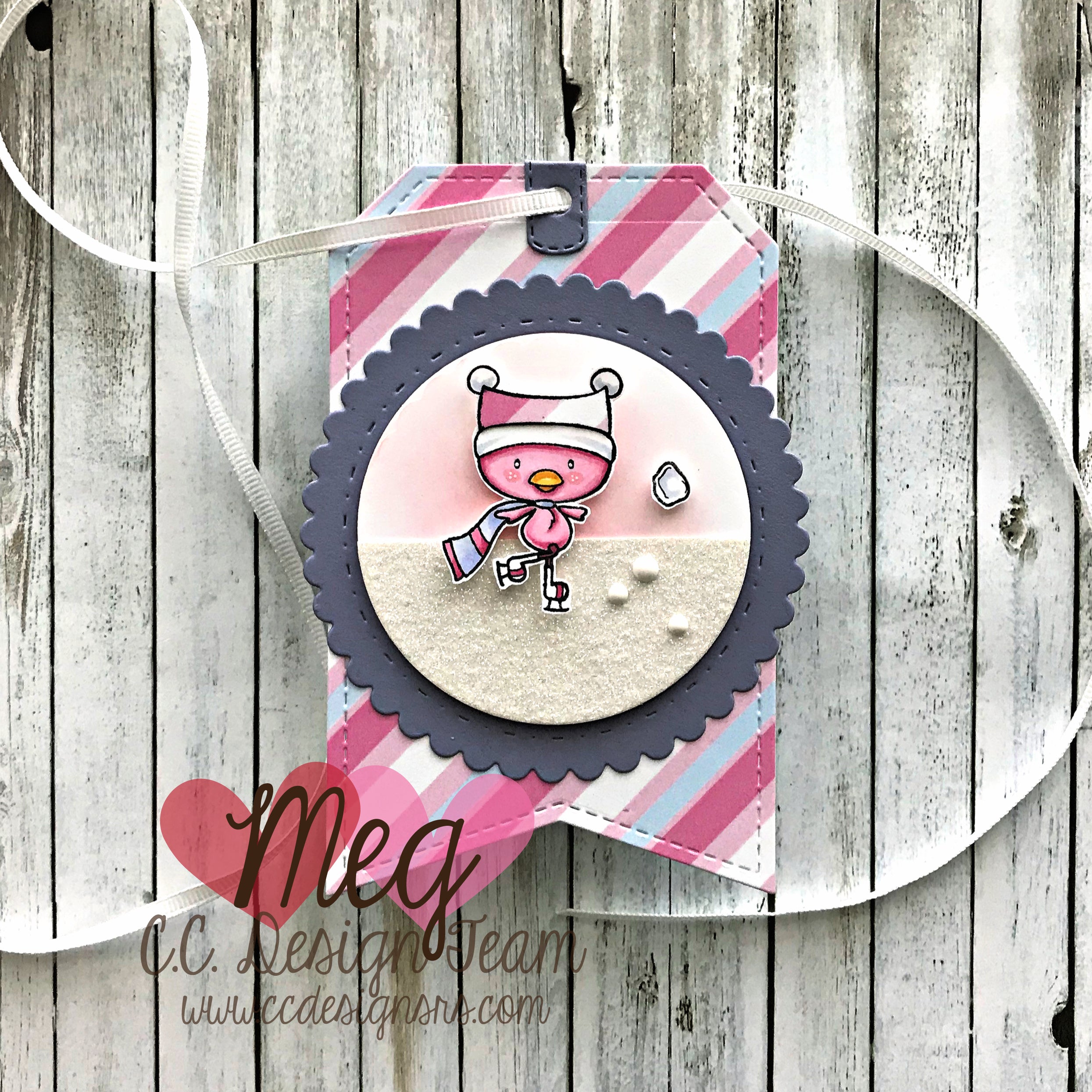 Hi everyone! It's MEG here today with a post about Christmas...well, it's the time of the season for...gift tags! If you're like me, well...then you vowed last Christmas to start on your cards early this year (say, in August), and here it is, less than 2 weeks from Christmas, and...zero cards. You can remedy your situation easily by making some gift tags! People pay lots of attention to the beautiful tag on a package, at least in my experience (yes, I've been down this road many times before now). For my taggie, I used the flamingo and snowball from the...
Posted by DESIGN TEAM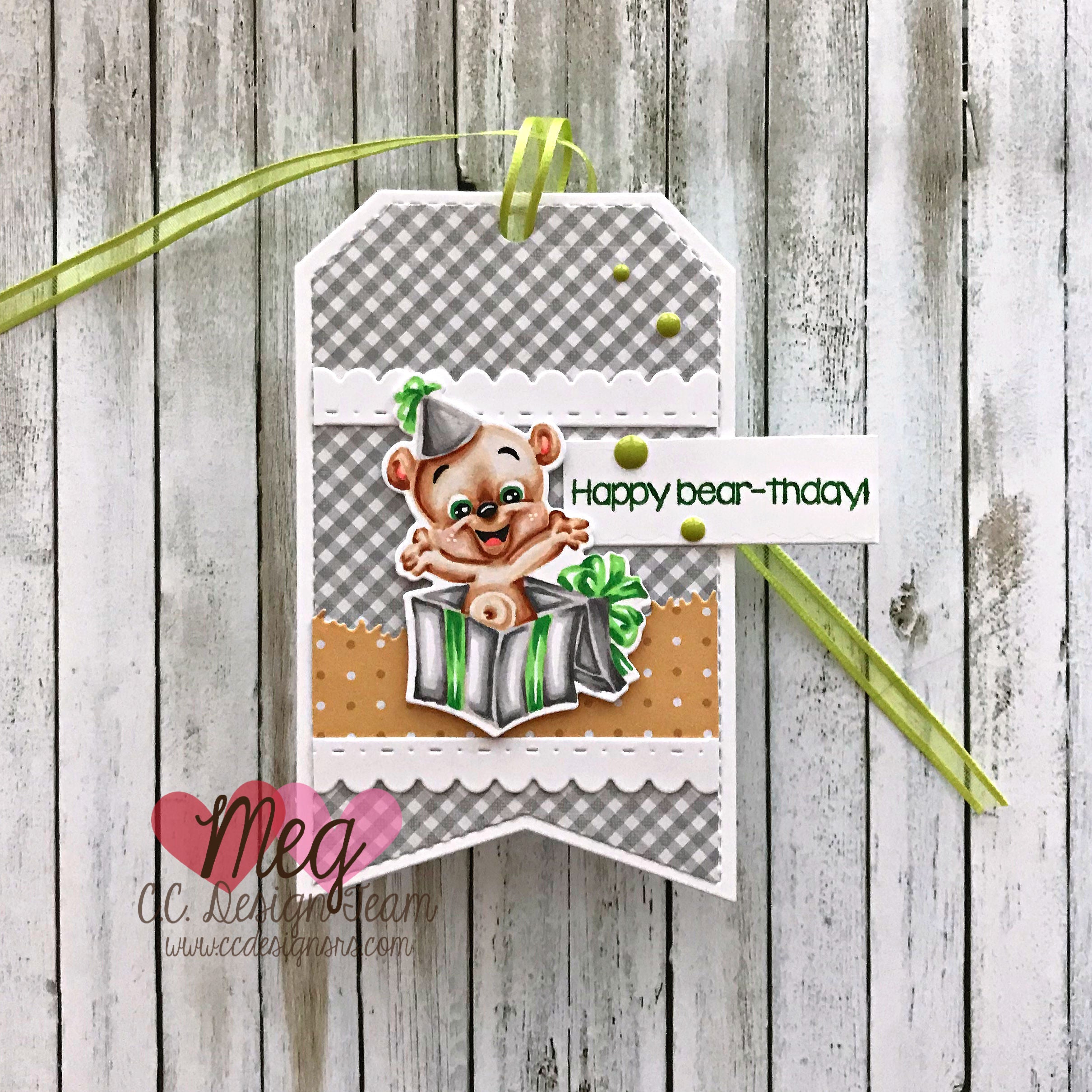 Hello! It's Meg here today, and I'm sharing a gift tag I made with the new Bears clear stamps and dies. What I love most about this stamp set is how versatile it is for boys or girls, just by the change of some colors. I added lots of pops to complete this tag made with the Tags Galore dies. I used the In & Out Rectangle dies to create my scalloped border, and the Cloud and Grass die to create a background. The Hearts & Dots paper pad added a nice pop of gold. I finished off this project...
Posted by DESIGN TEAM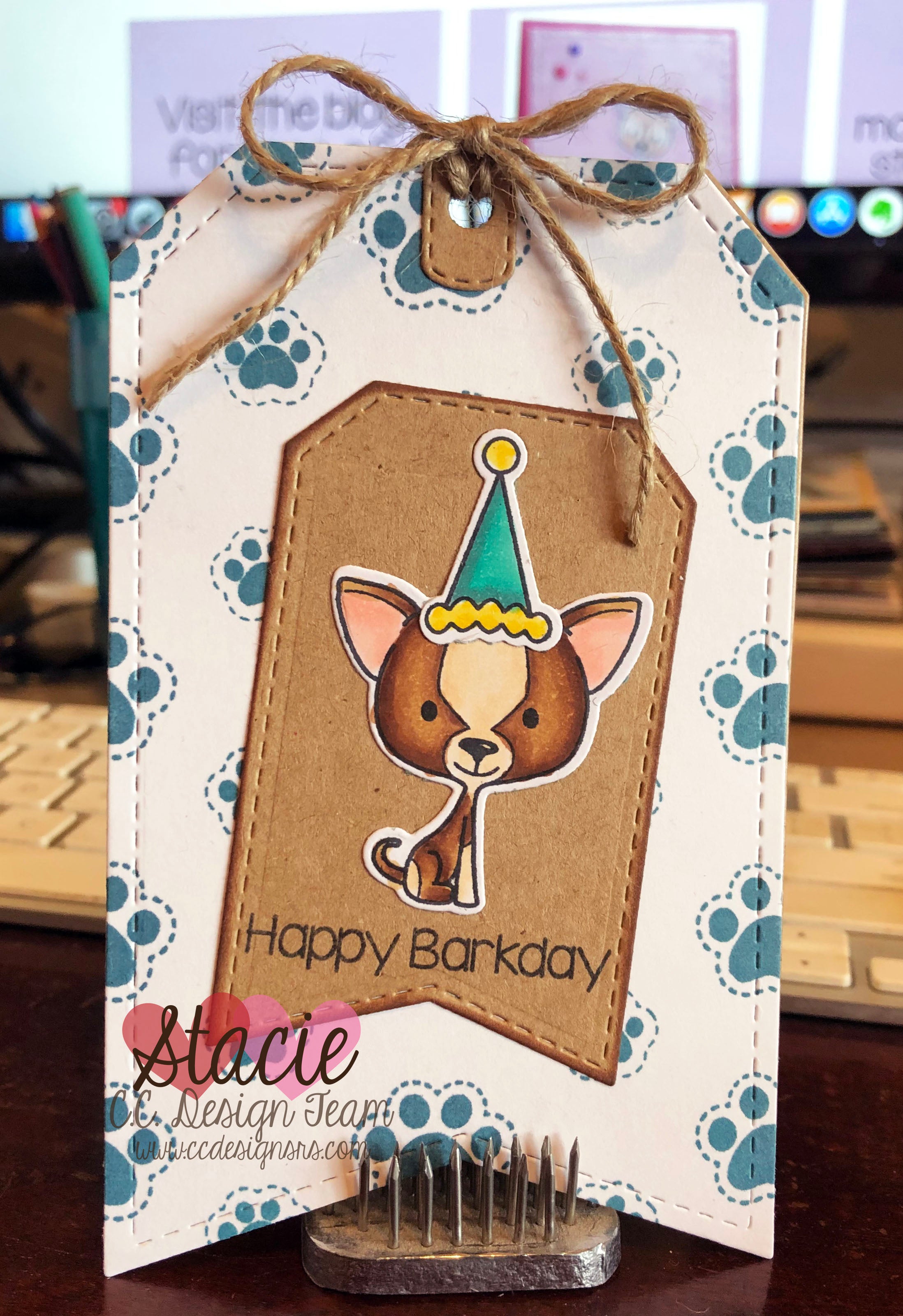 Hey guys! Stacie here to share a shape card with you using the new Barky stamp set! These guys are so cute!!  To make my card I used the Tags Galore Metal Dies to make a shape card with the biggest die. Then cut another piece using the same die on the paper I stamped the Paw Print background! It will be perfect to tie to a sack for our next birthday party!   I used: Barky Clear Stamp Set Barky Outline Dies Paw Print Rubber Background Stamp Tags Galore Metal Dies   Thanks for stopping by! Stacie